Tune into English – New Downloads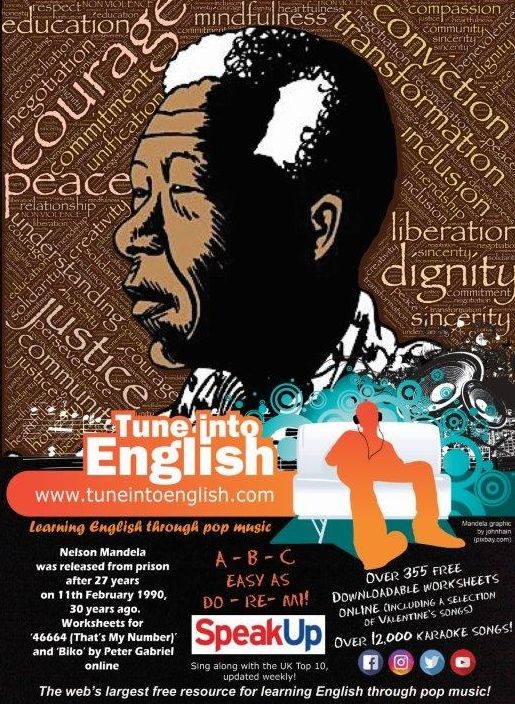 This was the biggest selling single of 1980 in the USA and at Number One 40 years ago this month. This worksheet focuses on imperatives.
With online teaching currently our principle method, Maria Gulczynska, Ancona, has submitted an Intermediate level worksheet on future plans, also available as a PowerPoint presentation.
With movement becoming possible again this month, this worksheet submitted by Caterina Ziliani from Milan looks at the theme of travel.
Love Will Keep Us Alive – The Eagles
This worksheet, submitted by Angela Zamberlan, Vicenza, is ideal for Valentine's Day – you can see a full list of songs for this occasion here.
With the US Presidential Elections still fresh, this worksheet, contributed by Maria Gulczynska, Ancona and focusing on observing, listening for specific words, looks at the issue of gun control.
Just Because I'm A Woman – Dolly Parton
The 8th March is International Woman's Day. This worksheet, submitted by Maria Gulczynska, Ancona, looks at female empowerment and gender equality.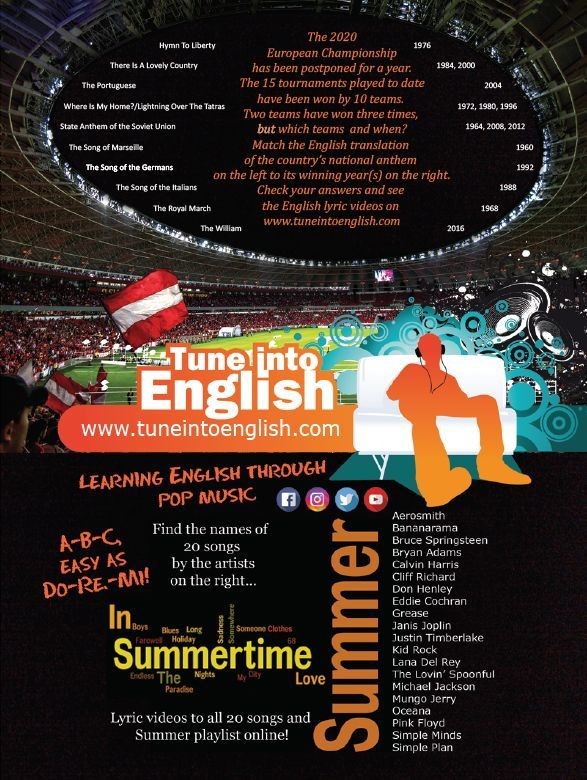 Short Book Reviews
Hanna Kryszewska, Poland

New Freely-available Titles about and for Teachers' Professional Development


Your Spiritual Journey A Travel Guide
Henk Van Oort, The Netherlands

Tune into English – New Downloads
Fergal Kavanagh, Italy