Tune into English
September's New Downloadable Worksheets
Måneskin – Beggin'
Måneskin have been the sound of the summer, and this worksheet written by Maria Persico focuses on Past Simple, Present Continuous and Wh- questions.
This ode to country living is ideal for reminiscing on the summer, prepared by regular contributor Maria Gulczynska and featuring a matching activity as well as a line-dancing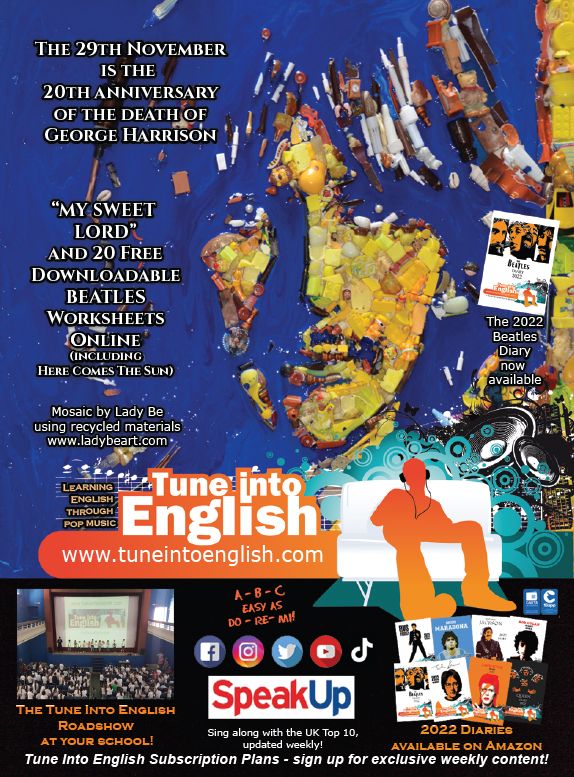 November's New Downloadable Worksheet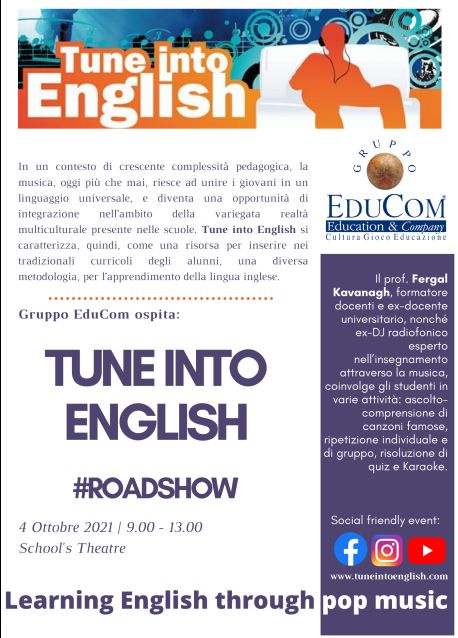 October's New Downloadable Worksheets
Scarlett Johanasson – Set It All Free
The 15th October is the fourth anniversary of the founding of the #MeToo movement. Regular contributor Maria Gulczynska, Ancona, has prepared a worksheet based on a song by Scarlett Johansson's character Ash from the 2016 film Sing.
Lil Huddy – 21st Century Vampire
It's Hallowe'en on the 31st October! First time contributor Silvia Manfredini, from Modena, has prepared a worksheet based on TikTok influencer Lil Huddy's song about a modern day vampire.
Live Teaching Online
Lindsay Clandfield, Pavilion;Jill Hadfield, Pavilion

Tune into English
Fergal Kavanagh, Italy