To the Editor
Letter 1
Hello Hanna

As a teacher of English, have you ever felt embarrassed about getting something wrong?

I am talking about simple grammar mistakes in public, misspelling words in front of students, or not knowing how to pronounce this fruit:

🍐

This week, we have a story from Sabine – a participant on the LessonStream Story Course.

"Pushing for pear-fection" by Sabine Wallner

It was 1987. I had just finished my first year of studying to become an English teacher. I wanted to improve my communication skills so I decided to spend a few weeks in Salisbury in the UK.

I stayed with a lovely elderly couple who were happy to spend hours chatting and showing me around.

One day, my host lady asked if I would like to accompany her on a shopping trip. I was very happy to do so. While we were out, she introduced me to a friend of hers – the owner of a fantastic little fruit shop.

The fruit shop owner was a very nice woman. We got chatting and she complimented me on my English. That felt good!

A couple of days later, I went out to explore on my own and by chance, found myself passing the fruit shop. And as I did, a box of juicy pears strategically placed just outside the shopfront caught my eye.

"Ooh! I'll have one of those!", I thought.

But I had a problem – I couldn't quite remember how to pronounce the word "pear". Was is /peə(r)/ like hair or was it /pɪə(r)/ like hear. I had no idea.

And how do you buy them anyway? Can I buy one pear? Some pears? A few pears? Or did I have to ask for a specific weight? Everything was sold in pounds rather than kilograms. How heavy is a pound? I didn't really know.

I stood there for a few moments, contemplating what to do. There I was, the perfect A student. I could recite all the grammar rules; I knew all the irregular verbs; I could discuss the pros and cons of nuclear power; I had eloquently analysed the motifs in George Orwell's 1984.

But what I lacked, right there, right then, was some elemental transactional English. Hell, I

couldn't even buy basic food!

The owner spotted me and came out to give me a warm welcome. She could see that I was thinking of buying something.

Inside I was panicking. Just a few days before, she had complimented me on my English. And now I was about to humiliate myself in front of her.

"Anyway – what can I get for you", she asked.

"Some apples", I said.

Thanks so much to Sabine for that great story. By chance, look at this shop that I spotted in Glasgow a couple of months ago. Just a few years too late! ⬇⬇⬇

Thanks for reading and have a great week.

Jamie :) Keddie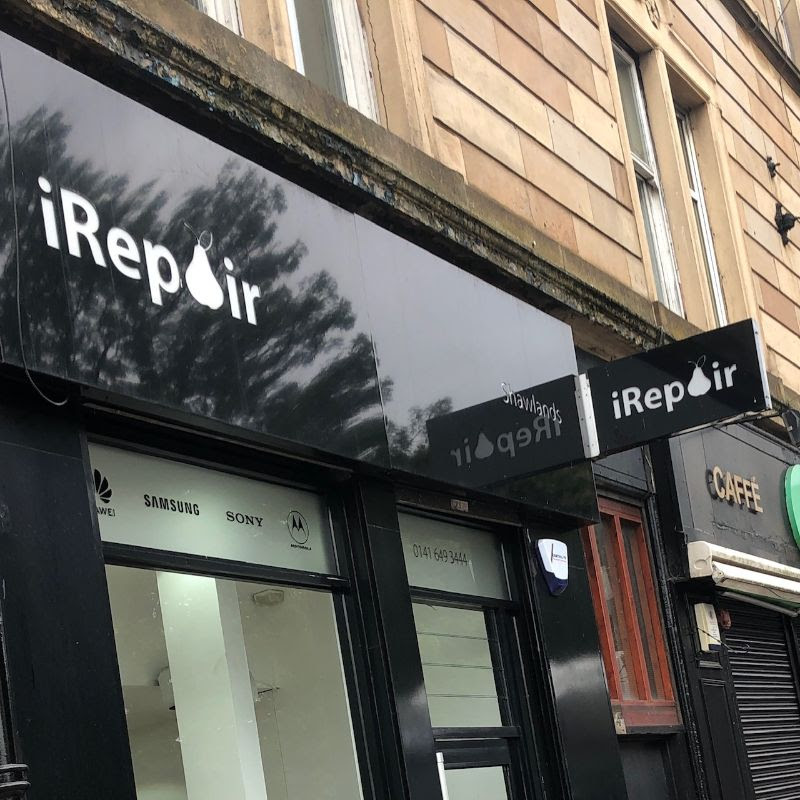 Letter 2
How as a child I learned English in downtown Recife:
I was born in Crato, Ceará 1933.
My parents moved to Recife in 1935.
My childhood was spent in downtown Recife on streets near the Capibaribe River.
My interest in English was aroused by American movies/songs.
I used several strategies for learning English by myself. Here are five of them:
(1) • Going to English - language - spoken movies and reading subtitles in Brazilian Portuguese.
• Same strategy but this time without reading subtitles.
(2) Listening to/memorizing American songs. An example: the tune "When you're smiling".
(3) • Listening to U.S. military personnel in Recife bars/coffee shops/restaurants.
• Eavesdropping on conversations between Americans who were staying in Recife because of military agreement between Brazil and the U.S.
(4) Listening to V.O.A (Voice of America) short wide broadcasts.
(5) Reading Reader's Digest selectively in the original English edition and in the corresponding Brazilian Portuguese edition.
Francisco Gomes de Matos
Letter 3
Dear Hania,
Share the news. There is more to come.
David Heathfield
Around the World in 88 Tales - The Celebration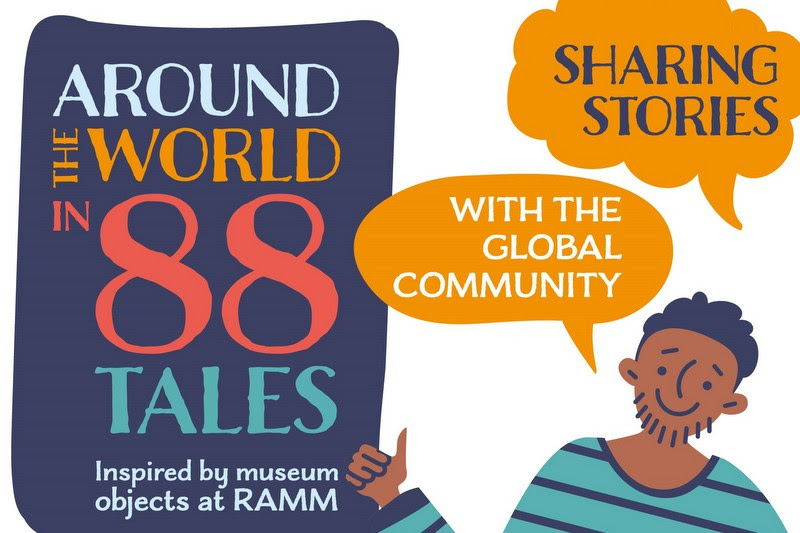 Around the World in 88 Tales - the Celebration Sun 28 Nov
3pm
Free - Online
Amazing news - 88 tales have been shared in response to our museum treasures, reaching all the way around the world!
From Exeter to Nairobi
From Kathmandu to Aberdeen
From Lima to Sydney to Tokyo
And just about everywhere in between
You are all invited to come and join David Heathfield for our live Zoom celebration where our storytellers around the world look back over the last six months to reflect and share what this intercultural exchange means to them, and look forward to growing global connectedness.
Of course they'll tell you a story or two.
To join the celebration, please book a free ticket via RAMM's website. Zoom details will be sent to you shortly before the event.
https://exeterramm.admit-one.eu/?p=tickets&perfCode=4542&ev=4382
Letter 4
Letter 5
1
How to read an academic paper positively
By Francisco Gomes de Matos.
1- underline -- green --all positive nouns and list them
2- underline all positive verbs--
Blue
-- and list them
3- underline all poitive adjectives and list them
How positive is the text?
What positivizers were more
frequently used?
What words should be positivized in the text? Why?
How positive is the author's
worldview?
2
PeaceLand: what would characterize Life therein? An open-ended list by
Amity
Blessings
Cooperation
Dignity
Empathy
Faith
Goodness
Health
Interaction
Justice
Kindness
Love
Mediation/Meditation
Nonviolence/Nonkilling
Open-heartedness
Patience
Questionability
Respect
Spirituality
Tenderness
Unity
Virtues
3
Combining PEACE+related nouns.An open-ended list for
discussion/ resarch/educational application
Agreement
Blessings
Cooperation/Conciliation/ Conflict resolution/creativity
Dignity/Decency/ Diplomacy
Empathy/environment/ education/ equality
Friendship/family
Goodness/global identity/ generosity
Humility/Health
Interaction
Justice
Kindness
Love/language use/Law/Literacy/Literature
Mediation/Meditation/multilingualism
Nonviolence/Nonkilling
Open-mindedness
Patience/Poverty/positivity
Questioning
Respect/relevance
Spirituality/sapience/simplicity/serenity
Tenderness/togetheress
Union/ Unity/universality
Values
Francisco Cardoso Gomes de Matos