Cultural Interaction at Your Fingertips
Oksana Hera is a freelance business English trainer based in Lviv, Ukraine. Her current interests lie in strategies to enhance in-company training, effective use of technology for teaching purposes, and learner's motivation. She is a Joint Web and Online Team Coordinator for IATEFL BESIG. She also blogs about films for learners of English at Movies by Levels https://moviesbylevels.wordpress.com Email: oksanahera19@gmail.com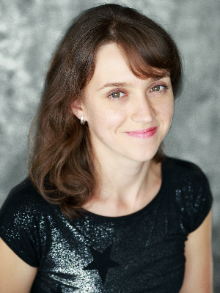 Online workplace communication
Having a look at the recent tendencies in business English training, there is a considerable focus on a range of speaking and listening skills required for a specific workplace, as well as writing various types of documentation or correspondence. Increasingly, trainers incorporate elements of intercultural training into their language classes. However, the need for the latter may be easily overlooked, as not all of our learners travel widely and not everyone even has an opportunity to meet international colleagues face-to-face.
At the same time, with the rapid development of modern communication channels, it may well be a challenge to choose the one which best serves the needs of a particular team or company. And even when the choice has been made, is there any guarantee that interaction with the customer is limited only to this medium?
While some companies have strict policies about the communication channels allowed to be used for interaction with their customers and partners, others do not feel the need to impose any specific requirements regarding this. In either case, can anything stop you from connecting with your colleagues on any of the multiple social networks? Can any of the instant messengers serve as a back-up channel? What if such a messenger is actually the main one?
In some corporate environments both internal and external communication via a messenger is an established approach. Depending on technical specifications, this often allows for some degree of flexibility, for instance, participants can create open or closed chats, text each other directly, or in other words, privately, and start a new thread branching out from any comment in a general chat.
Cultural implications
Browsing with my learners through their numerous chats and messages, it turned out that in their everyday written online communication they normally deal with elliptical constructions, abbreviations, misspelled words, but also with a special code that consists of various types of symbols representing reactions or emotions in a form of some sort of a picture. Consequently, staying in the comfort of their office space and using emojis, learners set out on a journey full of cultural discoveries.
While users of social networks and messengers are to some extent aware of basic images of sadness and happiness, the abundance of their variations may really confuse even the most experienced of them. At the same time, some say 'if the internet were a country, emoji would be the official language' (Williams, 2015). With this in mind, how do users, who are the learners of English, have to accommodate this phenomenon in their everyday workplace communication when they use English?
Looking into recommendations on using emojis for business communication, you can come across those that tell you to make sure you render the tone of the text correctly, that you do not overuse them, and that most of all these fit the context and have a specific purpose (van Opzeeland, 2016). According to Sammi Caramela from business.com, you have to take into account the age of the recipient of your message and also their role within the company, that is if you are their subordinate. Moreover, if your relationship has been tainted, it is 'best to avoid something that could potentially turn them away' (2018). Even though most of these measures are preventive, emojis have the power to make your messages more personalised.
Practical approach
To help your learners gain confidence in this aspect of online communication, I suggest that you conduct the following activity based on the use of one of the most widespread messengers.
Level: B1 and above
Preparation: 10-15 minutes
Materials: Internet access, gadget with a messenger, projector or big screen
Number of learners: 6-9
Interaction: Individual, pair, and groupwork
Procedure:
To prepare, set a group chat in Skype for all your course participants.
Demonstrate a picture of an emoji, an emoticon and a moji (see Figure 1. Emoji, emoticon, and moji (Skype, 2017)).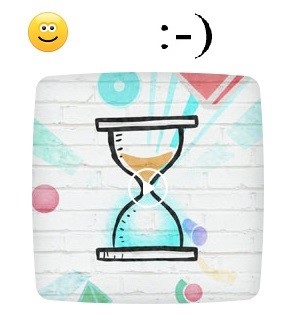 Figure 1. Emoji, emoticon, and moji (Skype, 2017)
In small groups learners answer the questions.

Do you use any of these when chatting with your friends? Why (not)?
What are the differences between these?
Is it acceptable to use emojis in online communication with your business partners and workmates? Why (not)?

Conduct whole-class feedback by sharing and discussing ideas.
Elicit from the class if there are any rules they follow to use emojis.
Demonstrate a selection of chat messages (see Figure 2. Messages with emojis on Skype). In groups of 3, learners analyse the messages by answering the question: What could be the limitations of these messages for different cultures?

Figure 2. Messages with emojis on Skype
Conduct whole-class feedback.
Every learner selects five emojis they mostly use with their local friends and colleagues. In pairs, learners send each other these emojis in a Skype message.
Learners conduct an online research of meaning of their partner's emojis in different cultures and give feedback to each other in pairs.
In pairs, learners select the emojis that are safe for various cultures and share them in the chat with the teacher.
Teacher demonstrates the chat message to the whole class on a big screen or via a projector and learners in pairs conduct a short presentation of their choice for all the class. Encourage learners to comment on those which may have limitations in some cultures.
Based on the results of every presentation, the class selects emojis that can be added to a 'Safe Emojis Guide' and the pair of presenters shares them with a short summary (20-30 words) in a group chat.
After all the presentations have been delivered, teacher reviews the chat for providing accuracy feedback and introduces any necessary corrections in the written summaries.
Take a screenshot of the chat thread so that the image covers the complete 'Safe Emojis Guide', transfer it to a Google document, share with all of the class.
Learners browse through their chats with international colleagues, select a message which can be improved by adding an emoji from the 'Safe Emojis Guide', and share the new version of the text in the group chat.
Conduct whole-class feedback by encouraging discussion of the emoji used and if they add a positive note to the message.
Conclusion
In sum, this activity is aimed at raising learners' awareness of the potential cultural pitfalls when using emojis to communicate with their colleagues internationally. However, there is a risk that after discovering these, learners may either feel reluctant to use them or avoid the use of emojis completely. Therefore, I believe it is essential to round up this activity with the actual practical use of emojis in specific messages, so that learners get the taste of making their online communication more enjoyable, without depriving it of emotions.
References
Caramela, S. (2018). Put a Smiley on It: Should You Use Emojis In Business Communication - business.com. [online] Available at: https://www.business.com/articles/put-an-emoji-on-it-should-you-use-emojis-in-business-communication/ [Accessed 30 Jan. 2019].
Skype (2017). Give Time Music © 2017 Andrew Joslyn and Wanz. [image].
van Opzeeland, P. (2016). How to Use Emoticons and Emojis in Business Communication. [Blog] Available at: https://www.userlike.com/en/blog/emoticons-business-communication [Accessed 30 Jan. 2019].
Williams, O. (2015). Emoji, the New Language of the Internet, Is Improving the Way We Communicate Online. [online] The Next Web. Available at: https://thenextweb.com/opinion/2015/05/04/emoji-the-new-language-of-the-internet-is-improving-the-way-we-communicate-online/#.tnw_H7ZlYcyn [Accessed 30 Jan. 2019].
Please check the Teaching Advanced Students course at Pilgrims website.
Please check the Pilgrims courses at Pilgrims website.
How to Teach Tracks: A Critique of the Uses of Songs and Song Lyrics, with Advice and Suggestions for Enhanced Usage
Chris Walklett, UK

Cultural Interaction at Your Fingertips
Oksana Hera, Ukraine

How to Prepare International Professionals for Presentations in English
Steven Hobson, Portugal