To the Editor
Letter 1
Dear Hania,
I was there (ed. in the Pilgrims Cafe) with great pleasure to see some of my old Pilgrims friends and some new ones. I was really excited to see you and Chaz, after a long time and interested in how the meeting was organised. It was certainly a positive experience even for retired teachers (like me),who still feel teaching English part of their lives.
Thanks a lot for the magazine, which I really appreciate and makes me feel part of the Pilgrims family. It is always a positive surprise to realise how traditional values remain untouched and are easily adapted to the new teaching strategies. Inspiring people (one of your basic goals) remains one of the reasons of your success.
All the best
Leda Galiero
Letter 2
Hello LessonStreamers,
What a sad week.
This time last year, I had just returned from an incredible trip to Myanmar. It was an unforgettable experience that was made particularly special by all the new friends that I made. And now, a generation who got a glimpse of freedom after five decades of military rule are looking at having it taken away from them.
I met so many people who have worked so hard to make a living out of the country's steadily growing tourist industry. One of those was a young man called Chris – a passionate teacher and one of the best tour guides I have ever met.
Some of you might remember that this time last year, Chris was the subject of a LessonStream Post. I have just shared the original post on the LessonStream blog. It is titled Myanmar: What can a teacher learn from a tour guide? and you can read it here.
Some of you might remember that this time last year, Chris was the subject of a LessonStream Post.
I have just shared the original post on the LessonStream blog. It is titled Myanmar: What can a teacher learn from a tour guide? and you can read it here. (Please feel free to share).
Jamie Keddie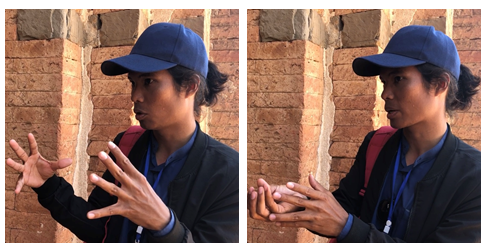 Letter 3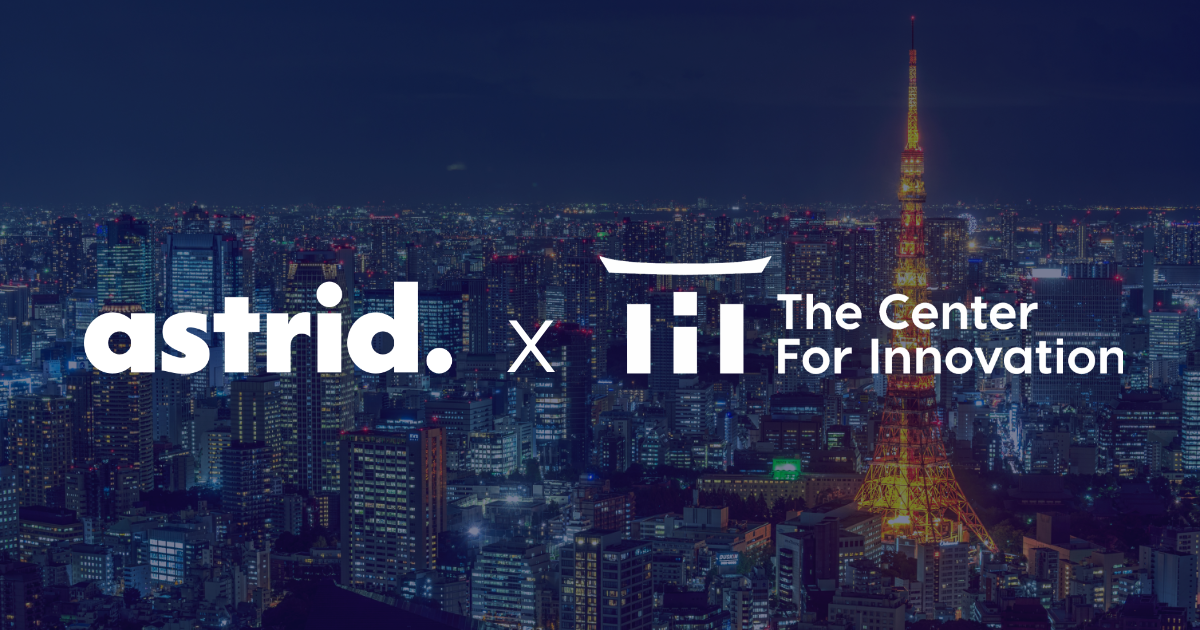 Hi Hania!

I work for the Swedish EdTech startup Astrid Education, combining award-winning AI with storytelling to help kids and teens around the world become fluent confident English speakers. We have just announced our partnership with The Center Innovation in Tokyo, to contribute to Japan's educational vision using proprietary AI - something that could be of interest to your readers!

In short, the partnership aims to support new forms of learning, designed to empower both teachers and young learners in Japan. It also allows us to get a better understanding of our end users in one of the most innovative and customer-centric markets in the world. Several schools will incorporate Astrid's product in their learning schedules, with an initial research phase with the Aoba-Japan International School and Aoba-Japan Bilingual Schools.

Please see the attached press release and graphic that you are welcome to use. I am here if you have any questions, want access to our app, or schedule an interview with our founders.

Sincerely,
Linnéa Lindberg
Letter 4
Astrid Education partners with Oxford Languages, part of Oxford University Press, to enable young learners around the world to speak English fluently and with confidence.
27th January, Oxford (UK) and Stockholm (Sweden) – Education technology company Astrid Education (Astrid), has partnered with Oxford Languages, part of Oxford University Press (OUP), drawing on its world-renowned language data to develop the language learning solutions of the future.
Astrid Education utilizes award-winning artificial intelligence and speech recognition to build engaging products for children and teens that actively listen, evaluate, and support pronunciation and fluency practice in real-time.
By combining OUP's language data - developed through 150 years of excellence in language research - with Astrid's proprietary technology and expertise in machine learning applied to language learning, the partnership will enable Astrid to support young learners around the world develop the transformational language skills they need for the future and communicate confidently like native English speakers.
"Machine learning models only get as good as the data that underlie them," said Andrii Sydorchuk, Chief Technology Officer at Astrid. "Having access to one of the best language datasets allows us to explore, research, and deploy different AI solutions while knowing that we are not limited by the quality and quantity of the data."
Katherine Martin, Head of Language Content and Data at Oxford Languages, says: "Our mission at OUP is all about delivering excellence in education and research worldwide, so we recognize the potential that can be unlocked by becoming a fluent and confident English speaker. We are thrilled to showcase how state-of-the-art machine learning approaches and engineering solutions can be built on top of our expertly human-curated language data."
"Our proprietary technology combined with the legacy of OUP, will make it possible for us to deliver exceptional language learning solutions with a world-class academic foundation, in a format relevant for today's young learners," said Andreas Kullberg, Chief Executive Officer at Astrid. "We are honoured to team up with OUP, as we are both dedicated to providing high-quality English education for learners around the world."
To arrange an interview with a member of the Oxford Languages and/or Astrid Education team, and/or for visuals/logos, please contact:
Linnéa Lindberg, Astrid Education, linnea@astrideducation.com
Kate Shepherd, Oxford Languages, Kate.Shepherd@oup.com
Related links: https://www.astrideducation.com/ https://languages.oup.com
About Astrid Education
Astrid Education AB is an education technology company applying recent breakthroughs in machine learning and speech recognition to education combined with a rigorous academic approach. The company provides a conversation-driven English language learning platform, powered by artificial intelligence. The team consists of experienced engineers, academics and company builders with backgrounds ranging from EF, Google and Spotify. Astrid is located in Stockholm, Sweden and Oxford, UK, and is backed by a global group of renowned tech entrepreneurs, investors and advisers.
About Oxford Languages
Part of Oxford University Press (OUP), Oxford Languages helps the Press to further its mission of delivering excellence in education and research all over the world. Our world-class language research programme builds on over 150 years of experience and technological innovation to deliver authoritative, evidence-based content in more than 50 languages. From bespoke language datasets, to self-service APIs, to our flagship Oxford English Dictionary, Oxford Languages content is uniquely curated and delivered by our expert team of lexicographers, linguists, and language technologists to the highest of standards. Trusted by big tech, academic institutions, and local community initiatives alike, our language data is at the forefront of global communication, powering the products, research, and projects that are making language knowledge available to all.
For more information see the two pdf files at the bottom.
Letter 5
Dear Colleagues,
Why do I write?
It's a cliché question but we all have a unique answer. Here's mine.
While it's true there's always something happening on the planet, the current year has certainly upped the ante by unleashing the coronavirus pandemic on the world. In my humble opinion, the COVID-19 crisis is one of the biggest in human history. As scary as the coronavirus pandemic is, there are other forces at play which are equally as disconcerting, namely famine and psychological problems resulting from the lockdowns.
As teachers, we have the power to create a better world by influencing minds not just of our students but of people we come across. As teachers, we come from all walks of life, we have malleable minds. I've written 57 articles for the oldest English-language newspaper in South Korea – the Korea Times – and I intend to write many more. The fact my articles reach people from all walks of life in South Korea and beyond gives me great pride. When my students read the articles, I can tell they are encouraged to write. I don't need to tell you, fellow teachers, how beneficial writing is in language teaching and learning. In these strange (stranger than usual!) times, the world needs teachers more than ever.
I am sharing my novel snippet with you. It's a mix of comedy, seriousness, speculation and noir. In essence: magical realism. I hope it's going to be an enjoyable read. I also encourage you to write your own short stories, novellas and novels. Indeed, embark on a newspaper article-writing adventure; just be careful, writing gets addictive!
Here is some of my articles:
''Idealism in Politics.'' http://www.koreatimes.co.kr/www/opinon/2020/08/162_293658.html
''Don't dismiss young people.''
https://www.koreatimes.co.kr/www/opinion/2021/02/162_304345.html
I wish you all the best,
Adam Borowski
Euthanizers. Escaping Hazmat Demons.
The Novak family was finally safe, having escaped the clown-world Earth to a civilized alternate Earth. It's not a metaphor thought up at a clever creative writing session. They had escaped by stepping through an actual shimmering portal, kind of like the Stargate, I suppose. What you're about to read is a novel the Novaks wrote in their new reality. The book is loosely based on what they had gone through. Why write? Well, what better way to deal with trauma than writing about it?
And they'd been through a lot, believe me. Not something most psychotherapists would understand.
Planetary entrapment syndrome. The way you feel when you can't leave a civilization in crisis. You feel trapped, hopeless, even furious at times. I'm sure you know exactly what I mean, dear reader. If you're stuck in a terrible reality with no way out, playing the clown just to psychologically survive, maybe it's time to come up with a new approach to life? No one else is going to do it for you. Write a short story. Heck, write a novel. Let your inner voice be heard. It works. Your mind will thank you.
The Novaks had a literary agent - Martha Knight. An American in her late 40s, she was tirelessly working to turn the novel into a bestseller. Sadly, Martha's job seemed like a Sisyphean task at times. Let's just say the novel needed a lot of work. Martha knew the truth about the family but she saw it as – yet another – layer of fiction, a shrewd publicity stunt to create an aura of overly convoluted mystery. Needless to say, it was a healthy psychological response. The poor literary agent had no idea who she was really dealing with as she analyzed every single word in the novel. . . she didn't want to believe euthanizers were real. It's too much for her mind to handle.
I: Dystopian dialogues
Warsaw, Poland. September 11, 2020. When you think September 11, does it conjure up images of the World Trade Center? Then you're probably from a reality similar to mine. Something else happened on September 11, 2020, namely I'd lost the ability to jump between alternate reality versions of Earth.
''What?!'' you exclaimed with glaring skepticism. ''What are you talking about? This sounds like schizophrenia, or some sort of a psychotic break! How did you even acquire this skill, this ability? Do you think you're that special? Come on! It's absurd.''
All valid points. It'll take a while to explain. Please bear with me.
As mesmerizing as it was to enjoy the infinite beauty of creation, I was glad it's over. I still caught glimpses of the other worlds, though. It was like having controlled psychic visions. Or psychotic breaks, if you prefer. Can you imagine just shifting to a reality where you don't exist, some country you've never heard of is a superpower and everyone in Germany got turned into Girl Scouts by a wicked witch? Dear witch, have mercy! This isn't some twisted stand-up comedy. There's no need for cruel and
unusual punishments altering the lives of millions in absurd ways. You know what's even more absurd? A dimension where teaching is an elite profession! That's right. Nothing screams impossible more than this. Constantly shifting between dimensions is kind of like being forced to dance the Cha-cha; it's fun at first but it turns into a nightmare after a while. Some say we're constantly shifting through parallel realities but the changes are so small our conscious minds simply don't detect them. It's likely our subconscious minds are acutely aware of these changes, though. Makes sense if the decision-making process takes place below the threshold of conscious perception.
In my original universe, English and Polish were the official languages of Poland. The establishment of English as the second official language was a gesture of gratitude for the Marshall Plan which financed rebuilding efforts in Europe. The U.S., despite its shortcomings, had stopped Communism from devouring Poland after the Second World War, just like Poland had successfully defended itself against the red plague in 1920. There was even a majestic Victory Arch in Warsaw.
I shivered at the thought of Communist Poland. And I knew it was there, just a reality away. . .
Is history similar in your dimension? Maybe you're going to find some parallels between your world and mine – then again, maybe not. That's why I don't want to dwell on the past because I don't know your reference point, dear reader. My personal story is a universal warning to be a vigilant citizen. A smart citizen. There are no free societies without critical thinkers, doesn't matter which universe you're in. Clearly, there is order in the universe. Whether you believe infinite intelligence – God – is responsible for keeping it all together, or we just got lucky, the fact is we're living in a beautiful, likely infinite, experiential mosaic.
''Wow,'' a thought crossed my mind. ''I could come up with so many lesson plans!''
Anyway, enough philosophizing for one day.
Who am I? My name is Adam Novak. I am a 45-year-old teacher of English.
Not an English teacher, as that would mean I'm English. I'm not. If you ever taught English, or any language for that matter, you know how rewarding it is to educate others.
I also had technical translation skills. In some alternate reality, I probably was a forensic linguist. As a descriptivist, I didn't go around correcting the grammar of others unless I got paid for it.
''Oh, you have such a young face!'' I was sometimes told. I never knew if it's a compliment, a statement, or a veiled insult. So I always chose the first option. I didn't have time to play Sigmund Freud with people. We often sabotage our lives by focusing on irrelevant minutiae.
I also enjoyed writing. It was a hobby, of course: no one in their right mind expects to become a bestselling author overnight. Sure, there are publishers who will shower you with compliments no matter how terrible your writing is. There's only one thing they're after. Starts with M.
If you're a writer like me, then you're probably familiar with the show, don't tell technique. I'd never liked it. Sure, I understood the importance of descriptions but some people took it to another level with their flowery wording conveying essentially nothing.
Oh my! How could I forget. Let me tell you a bit about my wife.
She was a Korean-American called Alice who was moving up the corporate banking ladder. She had an impressive resume, or curriculum vitae if you prefer. She was an expert in compliance. Yeah, I know. Compliance. What a loaded word. It brings forth an image of someone prancing around on a high horse while proudly cracking the whip. I certainly didn't see Alice that way. Actually, my wife's cultural background marvelously mixed the Confucian and Western values, merging the best of both worlds in one person. I thought about sharing her age with you but she certainly wouldn't like that. Besides, it's rude to reveal a lady's age. Is this how savoir-vivre works in your reality? Okay, you know what? Let's segue to the next topic before things get. . . uncomfortable.
Letter 6
Dear Hanna Kryszewska,
We are sending you this email to invite you to contribute to the topic of "Language Education", or any others included among the topics suggested in the 19th International Conference on Education and Information Systems, Technologies and Applications: EISTA 2021, which will be held on July 18 - 21, 2021, in Orlando, Florida, USA.
You can submit your article at: http://www.iiis-2021conf.org/eista
This conference has always contemplated the two modalities of participation: face to face and virtual. However, given the current Coronavirus situation and travel restrictions, at this moment we are only accepting submissions for virtual participation. If the situation changes and we feel the safety of our participants would not be at risk, we will start accepting submissions for face-to-face participation, and those authors who submitted their article for virtual participation will have the ability to change their participation modality to face-to-face, if they wish.
The Proceedings of IMSCI/EISTA and all its collocated events have been indexed by Elsevier's SCOPUS since 2005. The 2021 proceedings will also be sent to Elsevier's SCOPUS.
The conference will also be jointly held with:
The 15th International Multi-Conference on Society, Cybernetics, and Informatics: IMSCI 2021
The 25th World Multi-Conference on Systemics, Cybernetics and Informatics: WMSCI 2021
More details regarding these and other collocated events and special tracks can be found at: http://www.iiis-2021conf.org/cfp-summer2021.asp
The deadlines for this 2nd CFP are as follows:
February 26th, 2021: Article submissions
February 26th, 2021: Invited session proposals
April 2nd, 2021: Notifications of acceptance
April 23rd, 2021: Uploading of camera-ready or final version
Both synchronous and asynchronous virtual presentations are possible. Therefore, the authors who participate virtually in the conference have the option of:
Submitting a slide show and/or a pre-recorded video of their presentation (asynchronous presentation) or
Making their presentation via Zoom (synchronous presentation)
Additionally, each paper to be presented at the event, virtually or in-person, may be read and commented on, via electronic forums, and evaluated by those participants who have registered for the conference.
You also have the option to contribute as a member of the Organizing Committee by accepting our invitation for organizing an invited or special session, where you would have the responsibility of promoting your session and reviewing the articles submitted to you. You should appoint your own reviewers to support you. Effective organizers will be included as co-editors of the volume of the proceedings in which the papers of the session(s) that they organized have been included. If you accept this invitation, please submit your proposal through the conference web site.
Keynote speakers will be selected from registered authors whose submissions are among the best according to their external reviewers. The identification of the best submissions will be based on the quantitative and qualitative evaluation of the reviewers and the percentage of reviewers recommending the acceptance of the submission as related to all the reviewers who made their respective reviews. For this reason, we recommend you to submit your paper early.
Registered authors of accepted submissions will be invited to make an additional presentation with no additional charge , if such a presentation is oriented to inter-disciplinary communication. These authors will also have the option of writing an invited paper associated with their respective invited presentation.
Furthermore, the best papers presented at the conference, as selected by the audiences of each respective session, will also be published in the Journal of Systemics, Cybernetics, and Informatics (JCSI). JSCI is indexed in EBSCO, Cabell, DOAJ, and Google Scholar and is listed in Cabell Directory of Publishing Opportunities and in Ulrich's Periodical Directory.
For the past 24 years, professors, students, and researchers from all over the world have come together at our conferences to present research and engage in interdisciplinary discussion. It is this interdisciplinary focus that allows our attendees to discover new viewpoints they otherwise would not have discovered in a uni-disciplinary conference. These new viewpoints become intellectual seeds which, as they slowly bloom over time, expand their understanding of their own respective disciplines.
Many of our participants look forward to our conferences every year as they allow them to publish their papers, share their life's work, create a network of influential and like-minded colleagues, and expand their ever-growing understanding of their respective disciplines, as well as learn about new disciplines. Some testimonials can be read clicking on the button "TESTIMONIALS" placed at the top of the left column of each of the conference web sites.
We hope to continue creating and expanding inter-disciplinary networks while
facilitating the ever-growing expansion of each individual discipline represented at our conferences. We know this is only possible with contributions from people such as yourself. It is for this reason that we would greatly appreciate your contribution to the conference.
You are also welcome to forward this message to any appropriate colleagues and/or groups whose contributions would further promote the interdisciplinary growth of all the various disciplines represented in our conferences.
Thank you for your time, and we look forward to your contribution.
Respectfully,
EISTA 2021 Organizing Committee
Letter 7
Afternoon Hania,
I trust you're safe and well. We're hunkered down in west Cornwall and this is what I've been up to.
Hellyer's Coup, my second espionage thriller, is now published on Amazon as an e-book and paperback. An Audible version will be available in April.
Here's a link to Amazon.com
https://www.amazon.com/dp/152723312X/ref=nav_timeline_asin?_encoding=UTF8&psc=1
and to Amazon.co.uk
https://www.amazon.co.uk/Hellyers-Coup-Second-Hellyer-Espionage-ebook/
But it's also on other Amazon platforms as an ebook and usually a paperback.
Nick Hellyer faces the spy's ultimate dilemma. He is tasked to infiltrate a chemical weapons programme and destroy it. But in the process, lives will be lost.
His struggles with issues of complicity and guilt are set against a background of the guerrilla insurgency in Mozambique and the armed forces' plan to overthrow the Portuguese dictatorship in 1974. He succeeds in aligning himself with the coup plotters and participates in the virtually bloodless overthrow of the government. However, the tally of other deaths in his vicinity continues to increase.
'People have died because of my actions, but not through my intentions.'
As an assassination target, fallout from a previous mission, he struggles to separate his lover's professional and personal motivations. Just as his participation in nerve gas trials in Mozambique forces him to query his moral compass.
The first in the series, Hellyer's Trip, was reviewed in the Morning Star:
"This author knows and conveys his chosen period and place well, aided by a central character who displays exactly the right balance between naivety and foxiness."
The book's available for download on Amazon for £0.99 as an e-book and £7.99 as a paperback. Do click on my website address at the bottom of this mail for a link and more background.
I hope you enjoy Hellyer's second outing and will leave an Amazon review. I would also love to have direct feedback from you.
All best as always
Philip Prowse
www.philipprowse.co.uk