Leading Multimedia and Electronic Publisher Mrs Wordsmith Launches Interactive Video Game to Improve Children's Vocabulary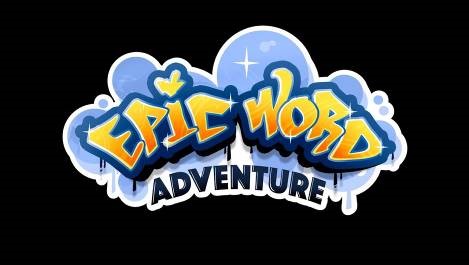 Children's education brand Mrs Wordsmith has today launched Epic Word Adventure, a kids mobile game combining cutting-edge gameplay with world-leading educational design. Available on the App store, Epic Word Adventure is designed to boost the reading age of children from 6 - 13 years old, helping them to ace their exams in a fun and engaging way.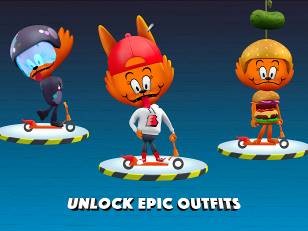 Epic Word Adventure was developed by a team of leading developers and artists whose previous experience includes Subway Surfer, Guitar Hero, Call of Duty, Marvel Hero Tales, Madagascar and Spider-Man: Into The Spiderverse. The game's educational scaffolding was created by academics at the University of Cambridge and NYU, as well as significant testing in primary schools with teachers and children.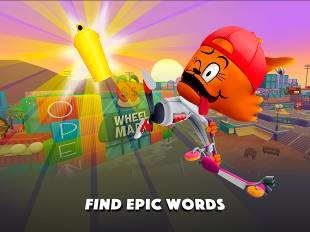 The game allows parents and educators to choose the kind of vocabulary they want players to learn, with options including creative writing and literature, high stakes exams, and STEAM (science, technology, engineering, art, and mathematics). While it generally works to improve a child's overall vocabulary, it is specifically designed to help children learn the vocabulary that will give them an edge when taking SATs and CAT exams in the UK, and when taking the SSAT and State Assessment tests in the US.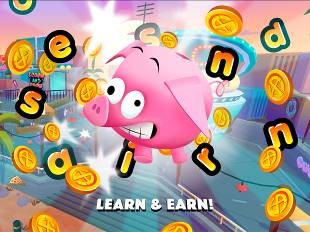 Epic Word Adventure is a fun, interactive mobile game created with a "kid first" approach. Miss Wordsmith held weekly sessions with over 200 children to inform work on the prototypes and features of the game. The game engages kids through the star of Epic Word Adventure: Barksy, who lives to scoot, learn words, and use them in epic graffiti. Players explore the ever-expanding 3D city of Blabberville guided by Ding, a defective microwave turned delivery drone. Ding challenges Barksy and the player to find spray cans and learn epic words to graffiti around the game's diverse environments. The more kids learn, the more Blabberbucks they get to spend on outrageous avatar outfits and epic modes of transport like the R.U.D.O.L.P.H. (Remote Urban Delivery on Lightspeed Paws Hoverboard).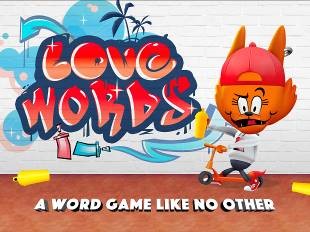 Mrs Wordsmith has a history of pushing the boundaries in education. The company's publishing business successfully identified that simply creating more engaging educational print materials could unlock a child's love of words and reading. In fact, the National Literacy Trust conducted a study which proved their illustrated materials helped primary school children perform 50% better in vocabulary tests.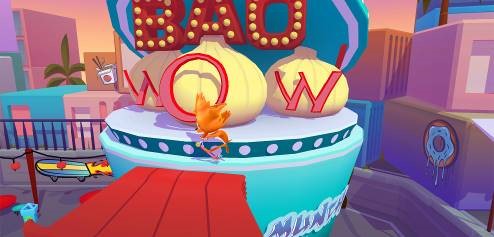 Now the company is targeting the gap in the market for educational and language learning games and apps that go beyond basic gamified flashcards and animated multiple choice questions that comprise the bulk of language learning and literacy apps. "These apps weren't designed with a kid first approach. The education market can learn a lot from apps like Minecraft and Roblox. Children have to want to learn. We always say, if you can deeply engage a child, you unlock the learning pathway." says Sofia Fenichell, Founder and CEO.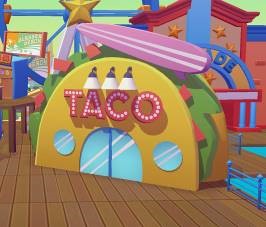 The learning is integrated not only into the game narrative but also in the game experience. Miss Wordsmith's team of linguists and data scientists mine databases of vocabulary found in literature, major exams, and school curricula to deliver words that are relevant to a child at a given stage in their development. Epic Word Adventure uses an algorithm that takes into account where each word is likely to appear, how complex its spelling is, and how difficult the word is. Working with many industry partners, the company can even serve children words down to very specific levels of granularity such as "the hardest words in Harry Potter or The War Horse". "Through our data science, and our team of educators, experts and partners, we have more knowledge on words and how they relate to childhood reading and language development than almost anyone in the world," says Sofia Fenichell.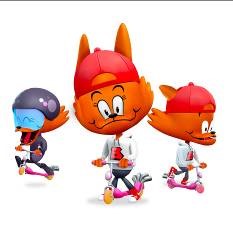 Epic Word Adventure operates on a subscription service priced at £9.99 per month or pay £65 for the entire year and receive a free best-selling book from Miss Wordsmith's collection of best-selling vocabulary teaching aids (amounts are adjusted globally for local currencies). One subscription can serve up to 4 children and parents have the option to receive emails keeping them up-to-date on their child's word-learning progress. The app contains no in-app purchases, third party advertising, or social chat features, and the monthly subscription can be easily cancelled at anytime.
About Mrs Wordsmith
Founded in 2016 Mrs Wordsmith is one of the most innovative and fastest growing publishers in the world. Join us in our mission to teach every child in the world more Epic words. Our data scientists choose the right word, regardless of age. We know when and how to teach a 6 year-old epic words like "discerning" - words that will make them better readers at any age. Both in print and in digital, our team of award-winning game developers and Hollywood artists transport these words into the progressive, culturally diverse, and technologically advanced world children now live in. In December 2019 we will launch our first app: Epic Word Adventure, a mobile game that drastically improves the reading age and vocabulary of kids aged 6-13. Epic words, taught in an epic way, making smarter kids!
Please check the Practical uses of Technology in the English Classroom course at Pilgrims website.
Please check the Methodology and Language for Primary course at Pilgrims website.
Book Review: Creating an Inclusive School Environment
Marina Marinova, Germany

Short Book Reviews
Hania Kryszewska, Poland

Leading Multimedia and Electronic Publisher Mrs Wordsmith Launches Interactive Video Game to Improve Children's Vocabulary


Tune into English
Fergal Kavanagh, Italy

To the Pedagogical Activists of the World