I REALISE - A Collection of Stories for Coaching
Emmanuelle Betham, M Ed (Applied Linguistics) is an Educator/Coach, Company Director, Author/Illustrator of: the I realise series (2019, 2020), An Introduction to Coaching for Language Learning (2018), and numerous articles on Education and Parenting. She is a native French speaker who specialises in Language and Communication (for Business, Family, Self-Management and Performance), facilitating Confidence, Resilience and Growth – including in the acquisition of English and French as Foreign Languages. Email: E.Betham@LanguageCommunicationCoaching.com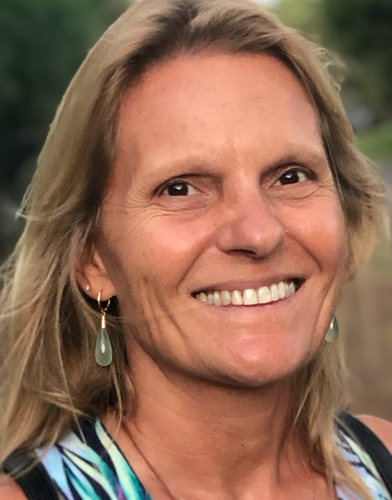 Six titles have been published so far and are available on Amazon (in print or kindle version):
My emotions are helpful, 2020.
I am I, 2020.
No, thank you – Yes, please!, 2020.
I can! (One step at a time), 2020.
The ball (Feeling good), 2019.
Is it really true?, 2019.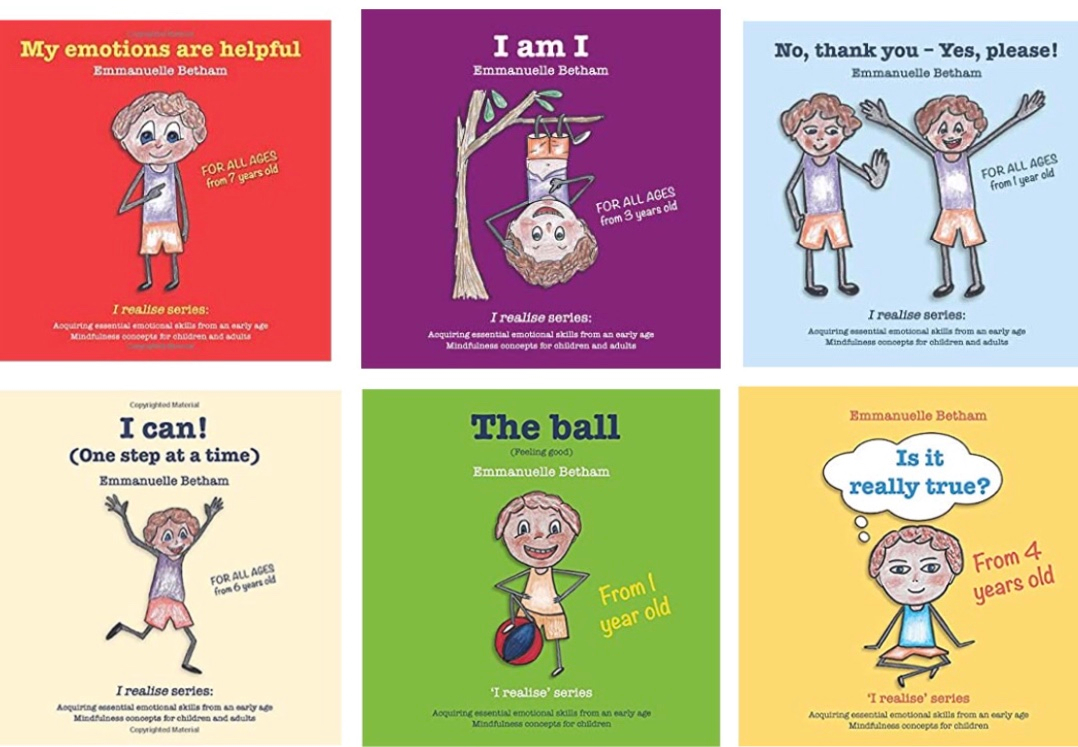 These illustrated books, written in simple language, can help English learners of a wide range of ages and/or level use the target language to acquire TRANSFERABLE LIFE SKILLS, from basic Emotional Intelligence to Business Mindfulness and Resilience.
In a previous book, Coaching For Language Learning (CFLL), 2018, I exposed the rationale and provided many examples for CFLL as a very rewarding successful approach in ESL. CFLL is a content-based approach, with the coach assisting in research or an activity on a subject of interest to the learner – which is not always of a purely linguistic or grammatical nature. However, the target language is always used as a medium through which something is learnt. Furthermore, CFLL incorporates professional coaching, as the approach advocates guiding the learners to develop their Emotional Intelligence and Mindfulness skills – so as to enhance self-awareness, such as one's learning strategies, but also to improve communicative competence and performance – in the process of learning English. The many advantages of the coaching approach for language learning are exposed in Coaching For Language Learning (CFLL), 2018. This book comes with ready-to-use Interactive Projectable Classes (IPCs) which are intended for Intermediate levels and up.
With the I realise series, I offer more material, which can be used with children and adults of earlier levels of English too.
In my experience as a coach, I have seen how adults can benefit hugely from realising how emotional strains or limiting beliefs may have formed in the course of a lifetime, through no fault of their own. Therefore, the I realise series presents scenarios, immediately relevant to children, but also very familiar to adults who can see them as simplified metaphors of grown-up perceived limitations. In this way, the I realise stories can talk to children as well as adults, helping them understand themselves better, be more mindful and make better choices.
Growing up in a society where soft skills are not usually addressed as much as, or rarely before hard skills, children and adults often struggle far too long before they discover, if they ever do, how their feelings guide their decisions, how their moods influence their relationships, and how their attitude impacts their aptitude. And this struggle often gets in the way of their learning. This is because our culture prioritises results over mechanism. We focus on learning in the traditional sense, on grasping and achieving 'things' before understanding how we function in order to learn, grasp, and achieve.
However, a general awareness of this imbalance is rising. A growing number of adults discover the benefits of mindfulness for improving diverse aspects of their life, professional or personal. And there is an increasing amount of literature on the subject. Nevertheless, although self-help or coaching may be welcome, it often occurs unnecessarily late in a life's journey.
These I realise stories are therefore designed to help children and adults acknowledge their own and others' feelings, understand the relationship between their thoughts and feelings, develop empathy, self-efficacy, confidence, responsibility and resilience, so that they are equipped to make effective choices and to succeed. In order to choose well, we need to have a good awareness of our options, and of the factors affecting our choices, which include recognising and taking into account emotions and their influence on us.
The I realise book series aims to develop that awareness in our readers, helping them to acquire skills such as:
Self-awareness, self-confidence, self-efficacy, self-motivation, self-control and mood regulation
Learning strategies
Awareness of the correlation between beliefs, self-talk and performance
Identifying and managing feelings, understanding both the roles and the temporary nature of emotions
Taking responsibility and delaying gratification
Empathy (towards self and others) and understanding the perspective of others
Reading and interpreting social cues and understanding behavioural norms
Clear communication and effective leadership
Goals setting, action taking and resilience
Being capable of making realistic plans and taking the steps necessary to follow through with them
Anticipating consequences, problem solving and decision making
Successful performance
Positive attitude
These are emotional, cognitive and social skills, which are hard to measure and yet so important in anyone's learning progress and life in general. They are life skills that play such a huge role in everything we do and contribute so enormously to everyone's success and wellbeing that we absolutely need to honour these skills. They constitute our emotional intelligence, an intelligence that the I realise series aims to develop from childhood, for we all know now that Emotional Intelligence deserves at least as much attention as we pay to Intellectual Quotient.
When English is used as a medium for acquiring life skills, English learning happens naturally while the learner develops personally. Both the target language and the whole person improve fast and effortlessly.
For example, the I realise books can be used in CFLL in these ways:
Shared reading, reflection and discussion.
Silent reading, reporting, and expanding (where the learner can give an example of how the concept may apply in their life).
A study of the verbal and non-verbal language used to convey messages in each book.
Observation and discussion of the particularities and purposes of the language used.
Work on emergent language: immediately enabling learners' expression, or possibly following communicative activities so as not to hinder self-expression (coach's assessment).
Asking the learners to describe the scenarios in their own words.
Asking the learners to describe different scenarios to convey the same messages.
Dramatizing and/or role-playing relevant scenarios or situations.
Any such activities, where learners 'cannot get it wrong' and the coach offers support, will promote self-growth in learners while they are practicing and improving fast in the target language.
I hope you enjoy the I realise series and that it enriches your English teaching/coaching practice. Please feel free to write to me with feedback, questions and constructive comments.
Please check the NLP and Coaching for the English Classroom course at Pilgrims website.
Please check the Advanced NLP and Coaching for the English Classroom course at Pilgrims website.
I REALISE - A Collection of Stories for Coaching
Emmanuelle Betham

Short Book Reviews
Hanna Kryszewska, Poland

Form, Use, Consciousness, by Thomas Szende, Peter Lang Publication