Three Letters to My Teachers

Jana Chynoradska is the HARMONY Academy and LEARN & LEAD founder. She works as a trainer, mentor, coach and business consultant for various organisations internationally. She graduated from Comenius University, Faculty of Education, with a diploma in English language and literature, and a doctorate in English methodology i 2006. She upgraded her business studies at the Entrepreneurial University at IPA Slovakia in 2019. She initiates many local and international projects aimed at developing cross-cultural and international networking within ELT, education, communication and leadership. Email: jana@harmony.sk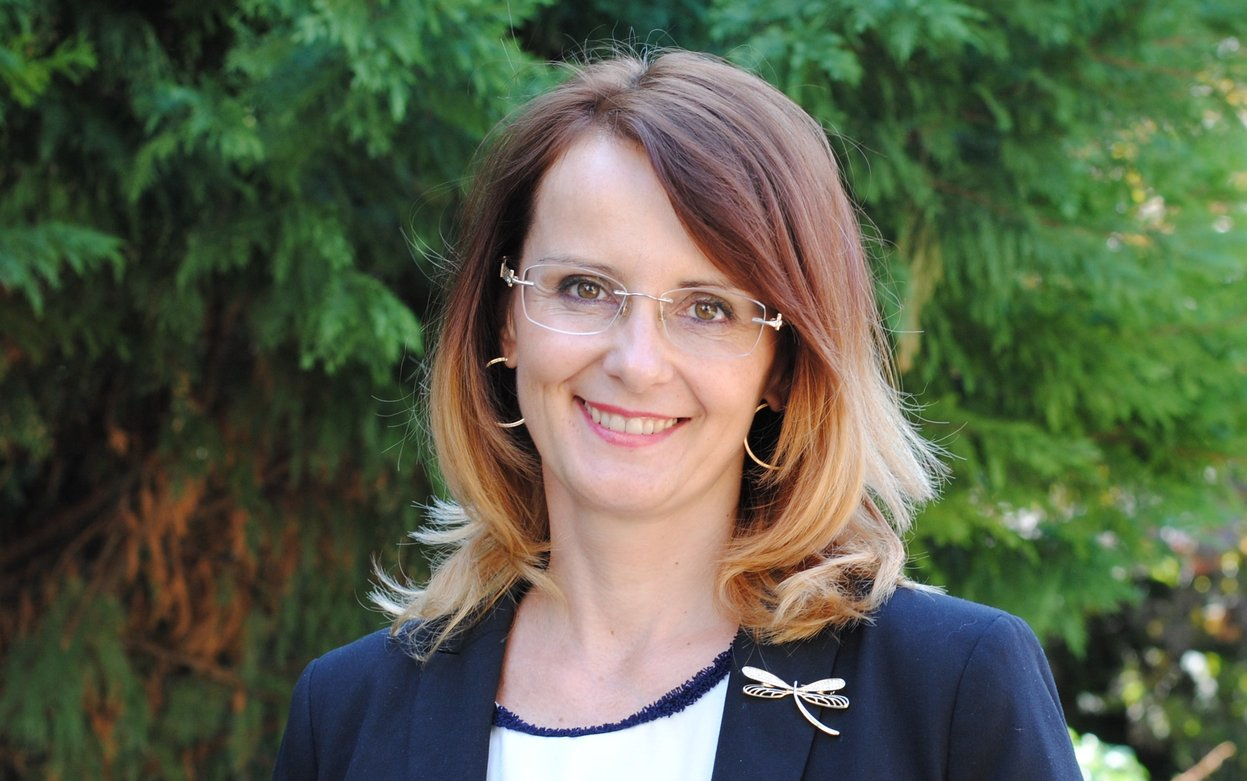 Background
HARMONY ACADEMY is one of the leading language schools in the Slovak market . Since 2012 HARMONY has been a member of the Slovak Association of language schools as well as accredited for teacher-training by the Slovak Ministry od Education. We specialize in adult education within their LEARN & LEAD Centre of Innovation. This is the result of wide international cooperation that also gained support from the Slovak Academic Association for International Cooperation. The idea of an "Inspiring Teacher Manager" plays a crucial role in that. The course participants learn not only the communication in a foreign language interconnected with the knowledge of a specific professional area but also develop their personality for the needs of their successful life. HARMONY offers learner-centred approach and promotes the following motivational message: "Be the agent of your own life."
LEARN & LEAD is a network of language schools and individual trainers operating internationally. It opens up new job opportunities to language teachers and trainers and upgrades language schools to a higher level of quality and service. It was founded by Jana Chynoradska and her team at HARMONY ACADEMY in Trnava, Slovakia back in 2010. Today Learn&Lead represents a functional school management model and language schools are invited to connect in order to grow and develop better and more valuable language training services worldwide.
LEARN & LEAD project activities operate on the international level and directly involve the development of new methods and procedures. By working in partnership with leading European institutions access is provided to the latest knowledge and trends in the fields of education and training. Established knowledge allows us to set up programs for trainers, teachers and managers according to their specific needs and offer them highly productive training at the highest level. www.learnandlead.eu
How it started
The path to freedom is difficult. This path is full of pitfalls and renunciations and opens to us quite naturally in every year of our maturation. The older we are, the more we expect from life, and thus we naturally attract the situations that test us and our readiness to take on new responsibility.
Between 2010 and 2017, we, together with our teachers and trainers, made an adventurous quest for knowledge, during which we managed to connect the irreconcilable and create the impossible. During this journey, I wrote down key moments in the letters or messages that you can find bellow along with my short foreword. I do so hoping that their contents can be helpful to many people who must face similar challenges at their job positions. They may find there encouragement or motivation to seek the way with people and communicate outwards their "inner worlds". Their beliefs, attitudes, and opinions that affect the set-up of the whole society.
During this period, I faced a countless number of obstacles in my personal and professional development, which is now closely connected to the development of the trademark Learn&Lead. At times, I found myself in a "hell" that reminded me of what "mistakes" I made in my past. What I overlooked, what I preferred to the other things, possibly more important. I was at the crossroads of my life and had a choice: either to continue the already started, although extremely arduous journey full of "landmines" and almost insurmountable obstacles with a vague vision of victory, or to pack it all in and give up something which I longed and lived for with my whole being. The more responsibly I tried to live, the more opponents and difficulties seemed as if they were attracted to my life. Every morning I got up with the belief that "today" it takes a turn for the better, which provides me relief and makes me happy about the "well-done job". During the day, I tried to fully address the issues that required my presence as the director, mother, wife, language teacher, daughter or friend. I learned a lot about the motives of other people and their views of life. I fiercely tried to communicate my point of view as clearly as possible to anyone being part of my life at that time. However, the tasks were piling up, people were also increasing in number and my capacity gradually encountered its limits. I had no time to reply to e-mails, I was too tired to keep up with all the people involved and their different orientations, I was unable to organise my life the way I had imagined. More and more I was thinking about the essence of life and my role in it. I found a few true friends, supporters, and comrades in my vicinity. I began to communicate outwards what was happening inside me and in my life during this adventurous journey. I started writing projects that were to help us find the way forward; I accepted the mobile phone, social networks and the virtual world of the Internet as part of my life and began to gradually compose a coloured tapestry of a precious gift – my own life. I made Harmony accessible to anyone who wanted to work in it and accepted the conditions of cooperation. I opened the management of our school to leaders and creative managers, and today I am on the threshold of a new wave of growth. I believe that it will find exactly those supporters for whom I have undergone this difficult "test" together with my team. We are here to help each other in our lives, care about the others and be an inspiration for them to do great things.
Now I know that nothing in my life has been a mistake. Anything I did was not in vain. All the people with whom I had entered directly or indirectly into a relationship brought into my life exactly what they should have brought. Thanks to them, I am now wiser, more perceptive, more prudent, humbler, and more disciplined. I know who I am, where and why I am going. Today, on behalf of Harmony, I choose the way Learn&Lead with full seriousness and responsibility so that we jointly accomplish our mission "lead to learn".
28 February 2017
The the letters
Here is a collection of three most important letters I wrote to my teachers in the final transformational phase at my school, Harmony Academy, Slovakia. I have always liked writing. I find it a good way of expressing my thoughts, ideas, hidden pictures in my internal world.
Of course I did expect replies and I got some. What we managed to create was a kind of 'dialogue' via these correspondence – these were attachmetns to my emails which I sent out to my team then. Reactions were different and we managed to came up to the outcome – the Learn&Lead management system – or the LEARN & LEAD concept which I described in my other article in this issue of HLT.
6 August 2015. When the time is right, you step forward!
When I submitted our first LEARN & LEAD project in February 2010, I had no idea where this journey will lead me. I only followed my heart and desire to help my trainers grow. Just as I followed my heart in 2000. At that time, it was my personal desire for self-realisation. Today I know that in February 2010 the second wave of my development started going on; the phase that has been and still is known as Harmony. Harmony came spontaneously in September 2000 after first two years of my hardship in the business. Two years of renunciation and efforts to awaken a service which was timeless for Trnava at that time. But in addition to this endeavour, I was quite naturally invited by Martin to set up a language school. I named her Harmony and over a few months it became a renowned school and attracted a number of students, companies or organisations from Trnava and its surroundings. In the classroom, I was always working at full stretch and sharing my business story with others unceremoniously. I hope that I managed to awaken the desire of many people who felt a similar calling – to go their own way and engage in business, whether in language learning or somewhere else.
Today in Trnava (as well as in other Slovak cities), there are many schools that have found their fans, so the cake of private language training is divided among several of us. Our customer – a student has the right to choose the school that fully suits him/her, whether in terms of place of residence, philosophy of the school, trainers' work or facilities of the school, and not least in terms of the attitude of the staff.
Today Harmony is based at Kapitulská 26 in Trnava and offers the highest quality of language learning for children, juniors, adults, communities, and companies in the near and distant surroundings. At the same time, however, the impact of HARMONY has extended beyond the borders of Trnava, even beyond those of Slovakia. It exceeds the borders of our country and is also gradually acquiring its fans in France, England or the Czech Republic, precisely thanks to the international project activities which have been allowing teachers, trainers, and managers of language schools to develop and grow under the flag of LEARN & LEAD since 2010. The Slovak Academic Association for International Cooperation (SAAIC) is the main patron of this development concept; it helps us finance the development projects for further growth and sustainable development of our trainers, managers, as well as the organisation itself.
When in 2010 I was invited to a constitutive meeting of the members who had established the Association of Language Schools of the Slovak Republic (AJS SR), I had to refuse the invitation due to the critical situation existing in Harmony at that point. At that time we also launched the LEARN & LEAD project that was aimed at creating a lasting partnership with the two schools - Pilgrims from England and GLS from France; its main objective was to establish three centres of innovation for further education and development of teachers, trainers, and managers of language learning. Two years later in September 2012, we were pleased to ceremonially open the LEARN & LEAD Innovation Centre at the 3rd Central European workshop for English teachers and also introduce the offer of programmes of continuing education for English teachers accredited by the Ministry of Education of the Slovak Republic.
Such period was the right time for us to accept the invitation we received from the AJS SR representatives for the second time to join their organisation. We passed the checking process and were solemnly adopted as a new member in December 2012 along with the other school based in Trnava - YOUR CHOICE, represented by Silvia Holéczyová who worked as a trainer for Harmony in 2000. A coincidence or intention? Personally, I enjoy this old-newly-formed partnership because it underlines the essence of our original connection: to provide exceptional and original language training.
From the outset, our accession to AJS SR had a clear target – to create an environment for further training of teachers and trainers in language learning. I regularly attended the meetings of representatives of all language schools, where I was experiencing the atmosphere, listening to the arguments, presenting my opinions and besides, I was looking for a further development path for both Harmony and AJS SR.
Since our accession to AJS SR up to the present, Harmony has been "living its life" to the fullest like any other language school being a member of AJS SR. In addition to the actual operation of the language school, we managed to get a grant to continue implementing the development concept of LEARN & LEAD, namely we got it twice. From August 2013 to July 2015, we developed an innovative international programme for parents titled "Parent as a Leader" and through the project "Be lifelong learning (BeLLL)", which lasted from July 2014 to June 2016, we finalised a career path of development of a LEARN & LEAD trainer.
In September 2014, I opted to take a step which was important for Harmony, AJS SR, as well as me. I decided to initiate bringing together professionals for our common goal – to improve the quality of language learning and create a system of long-term and sustainable growth and development of language schools. I offered the partners from AJS SR an idea to create a project for further education of trainers and other staff in language learning in order to set a functional, sustainable and efficient system of further education of foreign language teachers so as to increase their competitiveness and quality of language learning in Slovakia. All this in connection with my personal experience, skills, and knowledge acquired mainly from "the lessons learnt" in my personal and professional life. The project idea immediately engaged partners' attention, and thus we managed to build a small team, consisting of representatives of the three language schools associated in AJS SR – Daniel Bacík from PLUS ACADEMIA, Silvia Holéczyová from YOUR CHOICE and I, the representative of HARMONY ACADEMY. Our cooperation speeded up between January and March 2015 and we managed to get five foreign partners (Italy, France, England, Latvia, Malta) with whom at the end of March 2015 we submitted our first international project on behalf of AJS SR through KA202 – Strategic Partnerships for Vocational Education and Training within the EU programme ERASMUSplus and SAAIC.
Today I can proudly say that this project was fully supported by SAAIC, and thus for all those involved, a new stretch of their/our journey began. These days we all in AJS SR are enjoying the success of our first international project "Learning, Training and Working for Better Perspectives and Employability" which is a natural continuation of the already started innovations in language learning initiated and coordinated by HARMONY under the flag of LEARN & LEAD since 2010; at the same time, it interconnects other EU projects implemented in language learning in Slovakia and abroad.
Personally, I am happy that I could gain the trust of my colleagues from AJS SR for the initiation and development of this project aimed at creating training programmes for trainers and final learners – employees of two industries, namely automotive industry and the development of tourism and create a career path of development of a trainer in vocational language learning (PROLANT-CAP). Precisely this path is targeted at creating a long-term strategy for development and sustainable growth of language schools associated in AJS SR.
When the time is right, you step forward. You start off your own path of development and gradually take steps that are inevitably awaiting you on this journey. You meet people, communicate, do business, encounter the consequences of your (non-)responsibility, enjoy the outcomes of your work, watch people in the surroundings and listen to their responses to your own decisions, which are not always favourable and satisfying. But you know you are going your own way. The way that gives meaning to your personal life. A sort of an inner guide inside you, that inner voice which we often try to silence informs you what step should be the next one on your path and with whom. You need to have the will, time and courage to be able to listen to it. The courage to listen to the voice inside you that reveals the nature of your own existence. Because it is hidden in each of us and resides in "the depths of our inner world" which is beautiful, perfect, and valuable. The interconnection between this inner voice and your reason which is logical, structured and rational makes you unrepeatably certain about your own decisions.
Here, at this point, I would like to thank for all inspiring debates, conversations, meetings, workshops, books, as well as retreats I had to go through to discover my inner world and find the courage to share it with others. It is a world of peace, understanding, harmony, and joy of the simplicity of life that stems from living your every single day to the fullest, with gratitude, humility, and courage to continue living your own life according to your wishes. Each of us has the right to be original, unique, thus being inevitably different. We were born as such, so we have a chance to be as such.
And what is my message to all those who decided right now to promote this idea in their own companies, schools or other organisations? Throw yourself into it this very day, it is worth it!
14 February 2016. Teachers, it is possible! Joy is my/our goal!
A public message to all teachers and trainers, which I wrote during the night from 13 to 14 February 2016. At the time when reality we faced in Harmony was increasingly difficult, burdensome, sometimes even sceptical for many "senior" trainers I wrote an open call which gained importance a year later and still has a significant informative value. I did it thanks to my own strong will and free decision to find in the reality all those good and worthwhile things. It is probably natural that at the birth of a new life, the "organism" in which this new life is being born defends itself. Every cell of the organism carries out its task with the best of intentions. Exactly at that time it dawned on me and I began to talk about the LEARN & LEAD functional model of management of a language school. In fact, this name best describes what LEARN & LEAD means today.
I guess none of us doubts that today we are at the birth of a new education system. From every side, we are daily confronted with what has happened and where, what has been done and by whom, what is going to affect us, etc. We are getting a lot of opinions, manifestations of power, intimidations or invitations to build partnerships of any kind. We are the ones who act and influence how our life will look like in the next few days, weeks or years by our attitudes and choices. Each of us, whether consciously or unconsciously, chooses the way of thinking, looking at the world around us; by seeing the things from our own perspective we accept the signals of the outer world that form a basis for our subsequent actions. Or passivity?
We participate in a rare birth of a new model of education, and thus we can choose from the two possible ways. We can be "victims/mere puppets in the hands of someone else", someone who makes decisions about us despite our adulthood, or vice versa, we can become the creators of our lives and walk our own paths.
We have every right to express our own ideas about the world and how occupational duties and recognition of a teacher in the 21st century should look like. We have every right to decide where, when and with whom this idea begins to transform into the present.
We also have an obligation to learn and educate for the needs of the successful introduction of new policies, procedures, and possibilities into the reality of school life in order to convert the school environment into a form according to our ideas. We are obliged to continue with our quest and persevere just when it seems that every effort was a mere illusion and sooner or later falls into oblivion. We must accept the knowledge and leadership of people who understand "the world of numbers" and who undoubtedly belong to us. The schools of the 21st century need teachers and economists. The schools need to maintain a sufficient degree of freedom for their original work and need a sufficient supply of money to provide for their operation and further development. The schools need management, where teachers and economists understand each other and find together solutions to the fulfilment of their missions.
Where their views meet, there is a good chance of success. Where their views meet and responsibilities and powers of individual jobs are clearly defined and linked to measurable performance of the school, there is a very good chance of success. However, where not only their views meet and responsibilities and powers of individual jobs are clearly defined and linked to measurable performance of the school, but also a climate of trust, a sense of belonging and a craving to create in favour of a common goal start prevailing, there is a guaranteed chance of success.
Our faith and belief in the need of this birth are something that has kept and will always keep us afloat, dear teachers. We must maintain that faith, that light within us at all times. It is essential for the success of the new model of education that today's world needs so desperately.
Since 1993 I have been involved in language learning in Slovakia and in 2010 I put my knowledge forward at the EU level. Since my initial English lesson which I taught at the primary school Spartakovská in Trnava as an unqualified teacher of English, through a countless number of discussions, project plans and interviews, sweet victories and painful falls up to the key negotiations with strategic partners of this new education model, I have learned that
to find the pupils/students who seek opportunities for self-realisation is easy, whether they are children, adolescents, adults or seniors. Each of them yearns to be heard and for an environment where his/her opinion counts. People's longing for self-realisation is so strong as a thirst for water. Self-realisation is our part, and the more we talk about the possibilities of its application, the more people will want to inwardly connect themselves to it. The more people get a chance to believe in themselves and be supported to develop their talents for ensuring a dignified life, the more people will become the co-creators of the world brought by this new model of education. The more pupils/students have a chance to attend schools that support such a model of education, the more joy they will be experiencing and the more hope we will have that the world will be made up of more free people prepared to create and take pleasure from performing their job duties.
to find people who are willing to take the risks associated with setting up a new model of education is difficult, but possible. The teachers themselves are the key people who represent this model and must be the first to experience the birth of this new model through themselves. Through their own experience and allowed self-realisation, they will acquire the qualifications necessary for performing their jobs for the needs of people and the world in the 21st century. An adventurous journey full of pitfalls, secrets, and challenges is awaiting the teachers today. The journey on which they will have to reassess their views, attitudes or interpretations of the events around them. They are facing the future that they themselves are co-creating. In the LEARN & LEAD world, they have a chance to become the ones they always wanted to be.
to find people who are willing to strengthen their powers and "enact" standards for enforcement of the new model is difficult, but possible. Here I mean a group of owners/principals and managers of schools. I was lucky enough to find partners to promote this model of education among the representatives of language schools which are the members of the Association of Language Schools of the Slovak Republic and on behalf of which these days we are implementing our first international project to promote the enforcement of this model of education beyond the borders of our country; thanks to their support, the first LEARN & LEAD programmes for teachers, trainers, and managers in language learning will be launched in July this year.
to find people who are willing to invest money in the birth of the new model of education is difficult, but possible. There are people who know the value of money and are aware that every promising thing should be supported. I am grateful to all those who let their hearts speak out and joined us.
Teachers, you can follow the voice of your heart and create for taking delight in working. You can go beyond imaginary barriers and enter the world of the possible. You can decide to stay in this world and create. You can live and survive in this world. You can live in this world and bear witness to the limits of the possible together with others. You only have to decide, persevere, and learn. To learn for all your lives and push the limits of the possible.
In this, I found the meaning of my life and I am ready to further spread this message for the benefit of more dignified and more valuable education in Slovakia and abroad. I look forward to experiencing the future, because I know that joy is my aim. Pure, beautiful and unique joy of finding the meaning of my life!
7 January 2016. A speech given to the trainers in Harmony
At the beginning of a new year, we always think about what this new year will bring us, what we can expect and look forward to in it. In January 2016, I knew that we were facing the last crucial period which would decide the fate of both our company and family which had been directly or indirectly exposed to great renunciation all the while looking for a new path for Harmony. By strength of my will I concentrated on every single day and kept finding purposefully the elements of a new nascent life. So, I managed to write a letter for my trainers and send it to them as part of my New Year's email message.
Dear friends,
let me start with wishing us good health, happiness, joy, satisfaction, cohesion, and love in the New Year 2016.
We are facing the last stretch of our journey of discovery of LEARN & LEAD which will provide us with the anchor for the following years.
Just as nature is still manifesting the signs of peace and "outward idleness", which are typical for this winter season, so can we perceive the things happening in our company. Behind the "curtain", we are actively working to finalise our six-year quest known as LEARN & LEAD. All the necessary steps leading to the successful landing on our long-desired island are interconnecting these days, thus forming the energy so much needed for our further common pilgrimage. With the arrival of spring, we can expect a gradual awakening, and with our own eyes we will see the "land" representing a future home to all of us who adhere to the core values ​​of Harmony.
Just as we do not doubt that winter is followed by spring, bringing us new lives and the seeds of new fruits, so please have no doubts about these words. On the contrary, please feel their message in a silent meditation, and let them ripen in yourselves. Thus, you will help accelerate the transition to the breaking point which we all are longing for so much. As foreign language teachers and trainers, ​​we are the bearers of the meaning of a word and its power in today's world. Language learning, like any other industry, goes through its evolution that is present at ourselves. We are beings that think, feel, create. Associating words with thoughts and feelings engendered by those thoughts has its unquestionable power. It is the first step to fulfil this thought, this idea which subsequently, when the right time arrives, translates into the material world in which we live.
The spring will also bring us a new life and hope for a better world on our island – the island that today attracts the attention of several people in our surroundings. The island the discovery of which enables starting a new path of development of a personality - a foreign language teacher who contributes to building new and more valuable learning of foreign languages with his/her originality and uniqueness.
In conclusion, let me wish all of us a lot of mutual understanding, deliberation, and courage in coming days and weeks. May the love for life and a man as a unique human being helps us find joy in every single step of our common path towards the achievement of harmony in HarmonyJ.
Truly yours, Jana
Please check the Pilgrims courses at Pilgrims website.
What Motivates Slovak Students to Become English Teachers?
Elena Kovacikova, Nitra, Slovakia

Several Tips How to Avoid Teachers' English Speaking Anxiety
Gabriela Mikulová, Slovakia

Three Letters to My Teachers
Jana Chynoradska, Slovakia