To The Editor
Letter 1
Letter 2
Dear Hanna,
I would like to take this opportunity to thank you for a superb Magazine and especially the content, which is constantly improving in the sense of bringing the Language Trainer closer to 'where the rubber meets the road' ... !
Best wishes,
Michael Waldeck
(South Africa)
Letter 3
Letter 4

The new Modern English Teacher (incorporating English Teaching professional) website is live!
The new Modern English Teacher website offers:
Thousands of articles across a huge range of different topics, combining the resources from ETp and MET in one place and searchable by author, keywords and date
Access to past digital issues of both MET and ETp, all available as part of your subscription
MyCPD, which will allow you to log reading from all across the site, as well as other CPD activities
All of the MET, ETp and Pavilion ELT blogs on one website...
...plus much, much more!
Some parts of the website are still under development, and further updates will continue to be made, so we thank you for your patience!
If you currently have a subscription to MET or ETp, you will be able to explore the new website, as part of your current subscription! Simply use your normal login details. If you have any questions or would like any help logging in, please contact us at info@pavpub.com and our team will be happy to help.
Letter 5
Letter 6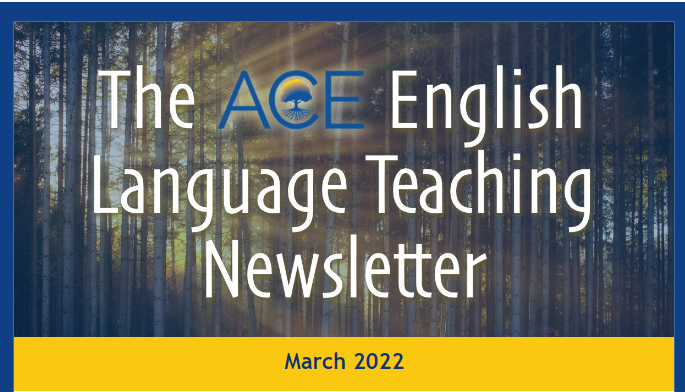 " Coming together is a beginning. Keeping together is progress. Working together is success."
- Henry Ford
Activities, Handouts and Lesson Plans
In preparation of International Women's Day, here are two downloadable lessons from Pearson Publishing to celebrate.
Using the documentary "He Named Me Malala" (2015) and short films produced by PBS NewsHour Student Reporting Labs, students will understand their role as activists in matters of social justice in these two 50-minute lesson plans.
According to a recent National Science Board report, women made up just 28 percent of science and engineering workers in 2010. They also make up less than 10 percent of the engineering workforce, according to the MIT Women's Initiative. This lesson explores the careers of 19 great female scientists, the obstacles they overcame and asks students to look at their own schools, teachers, friends and families to see whether those obstacles continue to operate in their lives.
Here is a quick and fun activity for St. Patrick's Day using flashcards.
Here are some writing and speaking prompts that promote the topic of the difference between fate and luck. Can someone be born lucky? or is it fate?
Websites, Videos and Articles
Here are some strategies that can be used when building a unit around a TED Talk in order to engage in students' interests.
Beat the mid-winter slump with these teacher mental health strategies.
Although some of these strategies and ideas may be more suitable for younger learners, there are some golden nuggets when dealing with classroom management strategies.
Take the students through an amusing clip of how Sheldon from the Big Bang Theory explains a new timeline and verb tense with his time machine.
Here are some remote teaching tips using Microsoft Teams. This is a playlist of 10 short how-to videos.
Professional Development Webinars
ELTOC (English Language Teaching Online Conference) March 4th and 5th 2022.
This is a great way to hear some international speakers speak on topics such as managing mixed-ability classroom, effective feedback in the digital classroom, safe engagement in the online classroom and creativity in digital learning and teaching. You can register here for more information. Best of all, it is all free! Be sure to check your time zone converter for the equivalent time in your area.
Tutela offers these webinars:
Thursday, March 3 4:00-5:00 PM EST: DocHub and Screencastify for Online Literacy Classes using Google Classroom. In this session, the presenter will demonstrate how to use the DocHub Chrome Extension to present, and give feedback in Google Classroom as well as how to use Screencastify videos to record lessons and make teaching-learning experience more fun.
Sunday, March 6 7:00-8:00 PM EST: H5P Basics Hands on Session. If you are curious about H5P? Join us in this webinar to create H5P learning activities. Skills learned in this session will allow you to learn more advanced H5P tools on your own. In this session, you will create a true false question, multiple choice question, fill in the blanks question and publish them a quiz. If time allows we will also build a Flashcard quiz in H5P. Step by step "How To" guides will be shared at this session.
Wednesday, March 9 6:00-7:00 PM EST: Kahoot! EDU. In this workshop, learn how to take engagement to the next level with Kahoot! EDU. Our Kahoot! representatives, Josh and Sydney will provide an overview of the benefits of EDU along with a demo of its premium features including importing slides to create interactive presentations, polling, courses, reporting, sharing kahoots with other users and more! This session is for anyone interested in learning about ALL of the great features Kahoot! EDU has to offer.
Thursday, March 10 7:00-9:00 PM EST: Improving Learner's Metacognitive and Reflection Skills. Getting learners to reflect is often challenging. They may not understand the goal of the reflection activity, pay it only lip service or not benefit from it. This may be due to the approach used to encourage reflection. In fact, many EAL teachers report being only somewhat comfortable with using reflection activities, despite it being essential in PBLA or constructivist pedagogy. Learn a new definition for metacognition and about 9 different types of metacognition. Come out with activities to encourage different types of metacognition for every CLB level.
Sunday, March 20 7:00-8:00 PM EST: Listening and Speaking in Hybrid Courses--Strategies for Learning and Assessment. With the end of the coronavirus pandemic on the horizon, educational institutions across Canada have been reopening physical learning spaces and gradually bringing students back into classrooms, at least for some portion of their courses. This partial reentry means that, for the foreseeable future, many instructors will be tasked with using hybrid models of education that provide students with both in-class and virtual learning opportunities. This presentation will explore strategies for implementing this hybrid model within the context of language learning with a particular focus on listening and speaking skills. For instance, what speaking activities are best suited to in-person learning given the new reality of masks and social distancing? Moreover, are there some tasks and assessments that we can do better in virtual environments? Drawing upon recent research in the field of language learning, this presentation will make recommendations to help instructors maximize the benefits of different modes of delivery.
Letter 7