The Role of Creativity in the Classroom
Lic. Viviana N.Miglino is a teacher at Instituto Superior del Profesorado "J.V.González" in B.A. Argentina. She is interested in literature and has developed a didactic tool to teach reading comprehension strategies explicitly in class. Current professional interests are leadership and teachers´ training. She enjoys working with enthusiastic colleagues and students. Email vivimiglino@gmail.com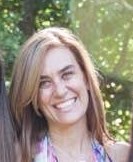 A gemstone is a piece of mineral crystal which, in cut and polished form, is used to make jewelry or other adornments. To me, creativity in the classroom is like the mineral crystal that is the raw material for new, unthought of, precious developments. When it is examined from different angles, a gem gives different colours. Such is the case with creativity: Variety is one of its intrinsic characteristics, which usually brings about pleasure, alternatives, novelty… Gemstones always have a great amount of attraction in themselves. Likewise, when you open the door for creative thinking in the classroom both teacher and students feel engaged and eager to share their personal contributions, which are always unique and singular, like all pieces of jewelry. Rarity is another characteristic that lends value to a gemstone, and when you devote some time to observing the products of creativity in the teaching and learning process, you cannot but admit that you are often surprised by their unexpectedness.
More often than not creativity is considered to equal imagination. Yet, this does not really seem to be the case on a closer examination of both concepts: Imagination, on the one hand, belongs to the realm of the mind, it is related to ideas, it is used to describe the hypothetical, what has not yet been made real. Creativity, on the other hand, is by nature related to action, to the magic of creation, to the ability to transform what already exists to give birth to something completely new that will provide a practical solution to a particular need. It is this aspect of the gem of creativity that is of paramount importance in the classroom since learning is a process that involves change, growth and the desire to acquire new and more sophisticated abilities although this may often imply stumbling over mistakes and frustration as well. These are the difficult occasions on which creativity once again comes to the rescue, since it takes a creative teacher to be able to understand the nature of their students´ inabilities and design effective and practical ways to build bridges to help them cover the distance from their comfort zone, what they know, to the expected destination, the acquisition of new, more empowering abilities.
On a more personal level, as a teacher of English I must say that creativity gave birth to the didactic tool I´ve developed to try to meet the reading comprehension needs of my students: In about thirty years´ teaching experience, countless times I have come across the frustrating experience of giving my students lots of reading opportunities in class to foster reading comprehension with the same outcome: Students do a lot of reading but understand very little. Although the common tendency in these circumstances is for teachers to lay the blame on students and their lack of interest, motivation and negative attitudes for poor understanding, deep down I felt that there must be some way to help my students develop reading comprehension skills, to pertain them with a tool to achieve such aim. I therefore set out to study the theory on reading comprehension strategies and designed a memorable didactic tool that would help them learn ten reading strategies to tackle their comprehension difficulties at the three levels of text interpretation: the syntactic, the semantic and the pragmatic levels.
How do I see the role of creativity in the classroom? As is the case with a gemstone, I consider it a precious development of the imagination, an alternative, a solution to a need in an atmosphere of a voluntary and powerful transformation. For as George Bernard Shaw beautifully expressed, "Imagination is the beginning of creation. You imagine what you desire, you will what you imagine, and at last, you create what you will"
Please check the Creative Methodology for the Classroom course at Pilgrims website.
Retired EFL Teacher-Trainer Goes to One-to-One French Lessons
Mario Rinvolucri, UK

The Role of Creativity in the Classroom
Viviana N. Miglino, Argentina

Creativity in My Classroom
Eleni Tsagari, Greece