To the Editor
Letter 1
Hi Hania,
Just saw this if you haven't yet seen it.
Chaz
NZ Discourse Conference 8
10 - 11 December, 2021
Please check back shortly for registration and further details.
The New Zealand Discourse Conference is a biennial event which brings together scholars working in a range of fields who study some form of discourse or use discourse analysis to understand other phenomena. The conference welcomes contributions that consider discourse and interaction in a variety of contexts, including interpersonal talk, institutional settings, organisational communication, mediated communication, as well as policy, political and cultural lenses on discourse. The conference welcomes diversity in theoretical and analytical approaches. Suggested areas of interest include:
Political discourse
Communication in bicultural and multicultural contexts
Discourse and identity
Language, gender and sexuality
Leadership discourse
Corpus approaches to discourse analysis
Multimodal discourse analysis
Narrative, stance and positioning
Life stories
Media discourse
Interpretive discourses
Discursive tensions and conflict
Digitisation and discourse
Plenary speakers include:
Prof Monica Heller, University of Toronto
Dr Majid KhosraviNik, Newcastle University
Prof Gail Fairhurst
Letter 2
Hi Hania!
We just announced our partnership with WaterBear Network, the first interactive streaming platform dedicated to the future of our planet. Could this be of interest to your readers?
The collaboration will see WaterBear feature its high-quality, meaningful content to young learners around the world, on Astrid's unique AI-powered and voice-based English learning app.

Select titles from WaterBear's original library of premium content will be made available on Astrid's learning app immediately, featuring subjects such as climate, wildlife and heartwarming personal stories from all walks of life.

One of the stories to be featured in Astrid is based on the BAFTA and Oscar-winning film My Octopus Teacher, produced by WaterBear's founder Ellen Windemuth. The WaterBear stories are based on real events, and this is the first non-fictional content to be unveiled in Astrid's app.

WaterBear has attracted an impressive roster of high-profile supporters – including Prince Harry, model and activist Lily Cole and Game of Thrones actor Maisie Williams – as well as more than 90 charities and NGOs around the world including WWF and Greenpeace.

Sam Sutaria, Head of Strategy, WaterBear: "Education is currently undergoing unprecedented disruption around the world and through this partnership, we hope to mobilise and inspire young learners to engage with award-winning content and create impact around the world."
Joe Flory, Head of Content, Astrid: "We share a belief that storytelling is the perfect tool to deliver deep, sustainable learning. Together we not only offer life-changing skills, such as speaking English but deliver the message that matters most for the future of our planet."
For more info, please find the press release here. Do not hesitate to reach out to me if you have any questions or want to schedule an interview.
Best regards,
Linnéa Lindberg
Letter 3
Dear friends of Peace
As part of shouldering responsibility for promoting
WORLD ENVIRONMENT DAY 2021 on the theme
of UNO - UNEP, I herewith share my exclusively
composed video-poem to commemorate the event.
I earnestly aspire to associate with you all in this
endeavor to share, promote and enhance environment
consciousness.
Here's the link to the video.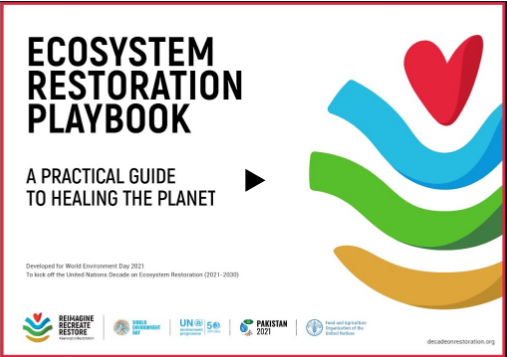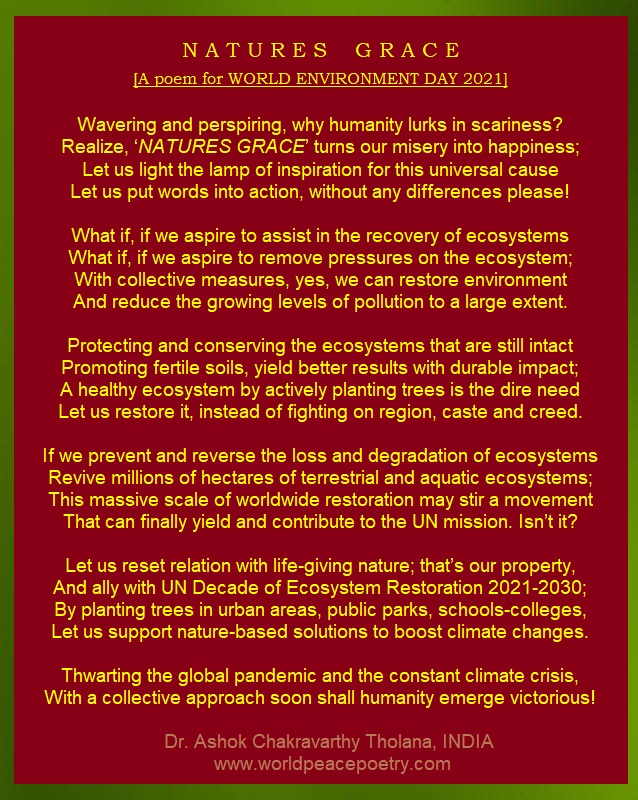 Dr. Ashok Chakravarthy Tholana.
International Poet – Review Writer Universal Peace Ambassador, Vice-Chair, Global Harmony Association,
tacvarthy@gmail.com | worldpeacepoetry@gmail.com
Address: Hyderabad – 500 059 [TS ] INDIA
Website: https://worldpeacepoetry.com/
Letter 4
1
The difference between a teacher and a humanizing teacher?
The former clings to Tradition; the latter innovates in depth by prioritizing peace, dignity, human rights and global multilingual cooperation.
Francisco Gomes de Matos
2
Humanizing Language Teaching calls for edifying and dignifying activities
It also subsumes treating one another peacelinguistically
and contributing to interaction and harmony
May teachers be inspiring humanizers!
Francisco Gomes de Matos, a
Peace linguist from Recife, Brasileño
Note
Peace Linguistics is an emerging branch of Linguistics with many educational applications especially in Language Teaching. Google my article Peace Linguistics for language teachers.
Letter 5

Welcome to your Pavilion ELT newsletter
In this edition, Rubens Heredia shares five tips to help you correct mistakes and activities more effectively in the classroom, Chiara Bruzzano shares part two of her series on designing and conducting an authentic listening course, and Gerhard Erasmus reflects on how he came to terms with teaching pronunciation.

New from Pavilion ELT

Vlog – 5 tips to give feedback to students
Giving feedback to students is very important in English lessons, but what kind of feedback do you give your learners? Does it improve their grades or overall ability? In this vlog, Rubens Heredia shares five tips to help you correct mistakes and activities more effectively in the classroom, and in turn, help learners understand their performance and how to really improve.

Watch now
New from English Teaching professional

Blog – Designing and conducting an Authentic Listening course – Part 2

Have you ever thought about running a course focusing exclusively on listening? How would it help your learners if you did? Would they like it? In this second part of her Authentic Listening series, Chiara Bruzzano explains what initial activities she used on her course, then reveals how she analysed students' needs, encouraged her students to consider their difficulties and introduced the concept of authentic listening to them before starting out.

You can also read part one of Chiara's Authentic Listening series here.

Read now
New from Pavilion ELT

Blog – I don't know how to teach pronunciation!

Starting off just after an initial qualification is exciting, and the thrill of being in the classroom is a great experience. For many teachers, the new insight into grammar and vocabulary continues to grow, but even for Diploma candidates, pronunciation often remains a challenge. Gerhard Erasmus reflects on how he came to terms with teaching pronunciation, and shares experiences to help you become a more comfortable pronunciation teacher.

Read now