Editorial
Dear HLT Readers,
Welcome to the August issue of HLT. This issue is hosted by Germany and the host editor is Khanh-Duc Kuttig. Most of the articles come from Germany and people who have close affinity with Germany, like myself… I am quarter German. Before I hand over to Khanh-Duc I would like to say that you will find Pilgrims News and how the teacher training summer has shaped up in these strange times. The Paris and Segovia courses have taken off, more to come.
Now without further ado I would like to hand over to Khanh-Duc. Thank you so much for your hard work. I have thoroughly enjoyed working with you and I hope one day we can have another German issue of HLT
Best
Hania Kryszewska
HLT Editor
Email: hania.kryszewska@pilgrimsteachertraining.eu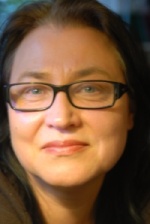 Dear Readers,
I've known of Pilgrims since my first year teaching at the University of Kent (UKC) in Canterbury. I started at Kent in April 2008, exams term. I'd moved from Germany with my husband, also an ELT professional. He needed work, and after applying to a number of schools in Canterbury, he was hired at Pilgrims and taught on their Business English courses at Palace Street. I remember my first summer in England, which was so different from Germany. We're not talking about the weather here. The UKC campus was buzzing with life, unlike in Germany where everything seems to wind down. There were summer courses for all age groups, some run by my department and others by external providers such as Concorde International and Pilgrims. As a member of the teaching staff at Pilgrims, my husband was able to participate in some of the teacher development courses that were run by Mario Rinvolucri and other colleagues. He always came home in the evening buzzing with ideas and enthusiasm.
Every summer I would see all this activity on campus and hear a myriad of languages at the bus stop at the end of the day. I observed multilingual, multicultural groups of teachers speak to each other in English, sharing what they liked about a particular workshop. I overhead teachers from Germany, Austria or Switzerland speak in German to one another about something they'd learnt that day and would smile to myself, knowing that no one knew that I understood German. I'd had always wondered what it was like to participate in one of the workshops.
Fast forward to 2020 and I am in my 7th year in Germany. I was talking to a potential collaborator about a project and we start talking about my time in Canterbury and where my husband and I worked while we were there. And believe it or not, one of the partners had done a Pilgrims course and described how much she'd enjoyed it, saying also that she'd learnt so much. As I had never had the privilege, despite having lived so near to Pilgrims for five years, I decided it was time to experience Pilgrims for myself. The timing was a bit off – Covid restrictions did not allow for face-to-face workshops, but I had a plan. If I could not go to Pilgrims, Pilgrims could come to me. And so, I found myself organizing a Pilgrims workshop, run by Chaz Pugliese, for the members of my local teaching association. And it is through this connection that I find myself writing this now.
It is my pleasure to welcome you to this issue of HLT. Most of the contributions in this issue from Germany in this issue come from colleagues that I have worked with personally over the last eighteen months. This may well be one of the positive things that has happened to us during this pandemic. We were pushed out of our comfort zone and we (re)discovered how to use technology in ways that we'd never have thought of. We networked more, collaborated more and began working with colleagues in different time zones.
This issue has come together through the work of the teaching associations here in Germany and my network of colleagues here. The contributions reflect our teaching landscape here in this country and our shared expertise, especially in this pandemic. You'll find a balance of interesting articles drawn from our experience of teaching online as well personal reflections on teaching and learning. Our authors work in diverse settings and come from a wide background, all of us landing here in Germany and doing what we enjoy and do best. Our first three articles are by ELTA-Rhine members. Laura Edwards shares her thoughts on stubborn errors and stalled language development in her article Reflecting on Fossilation and how her own language development has made her view her students' errors in a different light. Do you use metalanguage in your teaching or have you wondered about whether you should? Vincent Wongaiham-Petersen from Hamburg ELTA shares his thoughts on this issue in To Meta or Not to Meta. When do you think English was first taught in compulsory education in Germany? Perhaps in the 1950s or 60s after the war? Later than that? Would it be imaginable that English had already been taught in Germany much earlier than that? Read Thomas Martini's article, Otto's English, to find out a little more about when English was first taught in schools in Germany. There's some surprising information there!
If you're in corporate training, you will find Katrin Lichterfeld's article on Boosting Employees' Intercultural Job Performance with a Flexible Business as a Lingua Franca (BELF) Mindset as Agile Learning Companions respecially interesting as it revisits practices such as microlearning and self-directed learning. In An Introduction to Systems Thinking and Wicked Problem Solving, Victoria Sheppard presents the language trainer as facilitator and coach in a teaching activity for anyone in innovation, engineering or business development. Khanh-Duc Kuttig from ELTA-Rhine revisits teacher language proficiency and suggests how a course on classroom language skills could be designed in Classroom Language and Teacher Language Proficiency – Ideas for Course Design.
Two of the lesson ideas by our German contributors reflect how we've been teaching during this pandemic and how we've creatively made the online classroom more interactive. Claire Smith from ELTA-Ulm suggests 6 Ways to Make Breakout Rooms Work for You while Khanh-Duc Kuttig tweaks an older, face-to-face activity for the online classroom in Odd vs Even. Betsy Hollweck from Munich ELTA, with her background in culinary work, shows us that Teaching English through Food is a good, light-hearted way to learn a language.
In Voices, we hear from other members of our teaching and learning community here in Germany. While there is a myriad of reflections on online teaching and learning, we do also have a contribution from Hamburg ELTA's Anthony Gaughan who reminds us that Dogme is 21 years old this year. In Dogme and I, he shares his own journey with this radical, revolutionary idea, this punkish, unruly brat of an idea, this unoriginal, underwhelming fluff of an idea… Lorcan Flynn, ELTA-Rhine's very own resident poet, singer and songwriter, looks back on 30 Years TEFL in Germany and elsewhere, a journey and experience very similar to many English teachers here in Germany, but probably the only one written with a dose of humour and wit. I'm sure you'll enjoy his poem, The Magic Circle, too.
Last but not least, I would like to thank Chaz Pugliese for floating the idea of a Germany to us at one of our sessions in 2020, and for Hania Kryszewska for her patience and guidance. It has been a pleasure working with you, and I believe that HLT may see more contributions from colleagues in Germany in the future.
I trust that you will enjoy this issue and go away with lots of food for thought, new ideas for your classes and perhaps, a greater appreciation for how teaching has changed during this pandemic.
Sincerely,
Khanh-Duc Kuttig
Host Editor August 2021
Email: kuttig@anglistik.uni-siegen.de