"Lend Me Your Ears!" - The Challenge of Developing Listening Skills
Ben Gwillim turned to teaching in 2014 following a career in the British military. He has been working in Bratislava for the past 5 years. He finds the energy of the classroom very satisfying and particularly enjoy working with advanced students. He is currently working towards my DELTA which he hopes will take my teaching skills to the next level and help him further understand my students needs and challenges."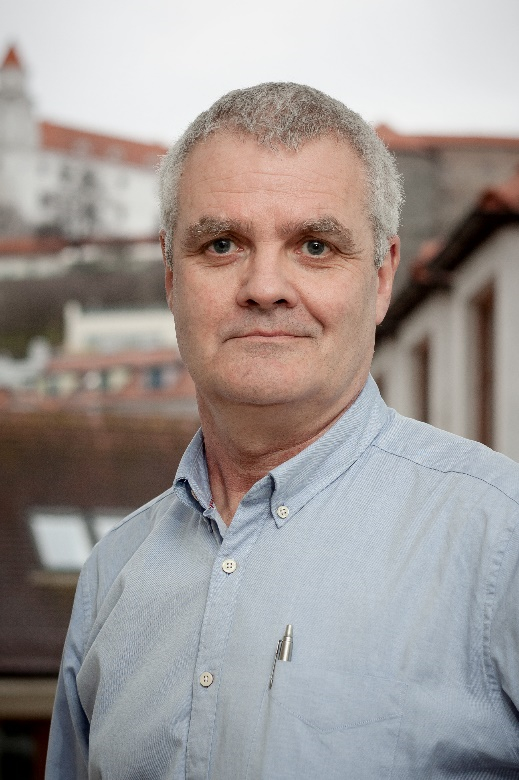 Oh go on then, twist my arm!
We all have those amazing students who have studied English for many years and have been tested and found to be at C1+ level. Those same students then go to an Engish speaking country and come back and tell us that they couldn't understand a word anyone was saying to each other. There are of course many reasons for this: accent, jargon, colloquialism, elision, elipsis, sarcasm, false starts, non-standard turn taking and many more. This can be somewhat demoralising for advanced students and it begs the question, what should we as teachers be doing with them in the classroom?
Fill yer boots mate!
Despite vast improvements in course book content, design and production, I am personally not sure that they are the answer. We have all played the CDs and probably thought afterwards that it's a recording of a conversation that no one has ever really had. They are just too neat and tidy with a beautifully set up context and structure. Take those away and things get far more difficult.
A course at Pilgrims introduced me to an old book, "Dramatic Monologues for Listening Comprehension" by Colin Mortimer, long out of print (the book). These are uncontexed listening tasks and the students simply have to work out what is happening. Ninety-nine percent of all the vocabulary is familiar to C1+ students but I have yet to find a group that can work out what is happening without extensive teacher input and multiple listenings. The English is these monolgues is far from complex. How do we deal with this issue with our learners?
We came by shanks's pony.
The answer is of course simple; all our advanced students should go to an English speaking country and fully immerse themselves in the language for a minimum of 2 years. In the real world what can we do as teachers? How do we genuinely simulate real English in the classroom.
Realistically, I am not sure that we can. TV serials and films can help and many students enjoy these in their spare time and use subtitles as part of their learning. But these are both scripted mediums and their relationship to normal spoken langauge between friends in at least questionable. We can use TED talks and many of us do but these are also closely scripted and uber rehearsed. They do of course provide great discussion topics but they do not represent natural conversation.
I'm just off to the tip.
We could record whole conversations between pairs or groups (around the dinner table in a post-Corona environment?), but this requires time, agreement, care, sensitivity, caution, equipment and technical know-how. We could also have two teachers in the classrom at the same time but this would probably prove cost prohibitive.
We need to do something and the best rrsults I have had so far have been to use recorded interviews and chat shows. Following Alan Maley's advice in "Advanced Learners", I have used tough interviews from the BBC series ' Hard Talk' and "The Andrew Marr Show and I have also had success with chat shows where there is more than one person on the couch at the same time (think Graham Norton or Jonathon Ross). Although lesson prep for using this type of material is time consuming for the teacher, it does contain most, if not all, of the features discussed above which give our students so much difficulty. (Other BBC resources include "The Listening Project" and the many hundereds of programme extracts that can be found under "4 in Four" on the Radio 4 website.)
D'yer fancy a swift half?
Advanced students have covered all the grammar many times over and they probably know the 3000 most common words in English but they still can't understand two natives talking to each other. Does this matter? Maybe not and maybe native English shouldn't be a goal. However, if we want to push our advanced students in that direction, as teachers we must find the best examples of real English that we can for our students to explore. Sorry guys, it isn't in your course-books
"Lend Me Your Ears!" - The Challenge of Developing Listening Skills
Ben Gwillim, United Kingdom

Language is Not Only What We Know, It's What We Do
Daniel Kral, Slovakia

Teaching in a Time of Corona
Emma Wyatt, UK

Learning – For Better and For Worse
Juraj Stredansky, Slovakia

What I learned in the Face of Covid-19
John Liebeskind, USA

To Plan or to Netflix?
Anthony Forsyth, Scotland