Lessons Learnt Using Book Clubs to Teach English and Literature

Geoff Hardy-Gould is the founder of Book Club School, an innovative approach to teaching English with literature. He is a teacher and teacher trainer with many years of experience in UK language schools with Regent, OISE and Pilgrims. He has frequently presented at conferences including IATEFL. Email: info@bookclubschool.com
Background
Geoff set up Book Club School in the pandemic. What lessons has he learnt in using book clubs to teach English and literature online? What type of books work best? How can we overcome challenges of text difficulty, length, or cultural complexity? How can we enhance student-centredness within an online lesson?
Using the "Book Club" concept
I thought that the concept of using a "Book Club" for non-native speakers of English to use and develop their English would be attractive, and so it has proved, although in slightly different ways to what I had expected. Book clubs are common in English speaking countries where people agree to read the same book and then come together to discuss it in a social event. With non-native English speakers this provides a similar social interaction, but while also practising and improving English. It has been very popular with people with advanced levels of English, including teachers, but also with some intermediate and upper intermediate students.
Whatever the level, a key requirement is doing the reading in advance of the online class. I set three or four chapters to read, and students can provide a written summary of what they have read. In the class all students should have something to say – whether it is describing the action or characterisation, analysing the genre, style, themes or imagery, or commenting on the language or cultural aspects. Participants inherently show their comprehension by doing this communicative task in which the rendition of the core meaning of the text is sought. Moreover, key vocabulary that appears in the book is highly likely to be required in the discussion, and so is often used and recycled. Cultural elements can be quickly explained or looked at in more depth. My students often have different motivations. Some are extremely keen to analyse the literature, and are very keen to use their English to discuss something they love. Others may love literature, but are also very focused on language improvement, such as accent or error reduction. Some just want to practise their spoken English to stop it from fossilising.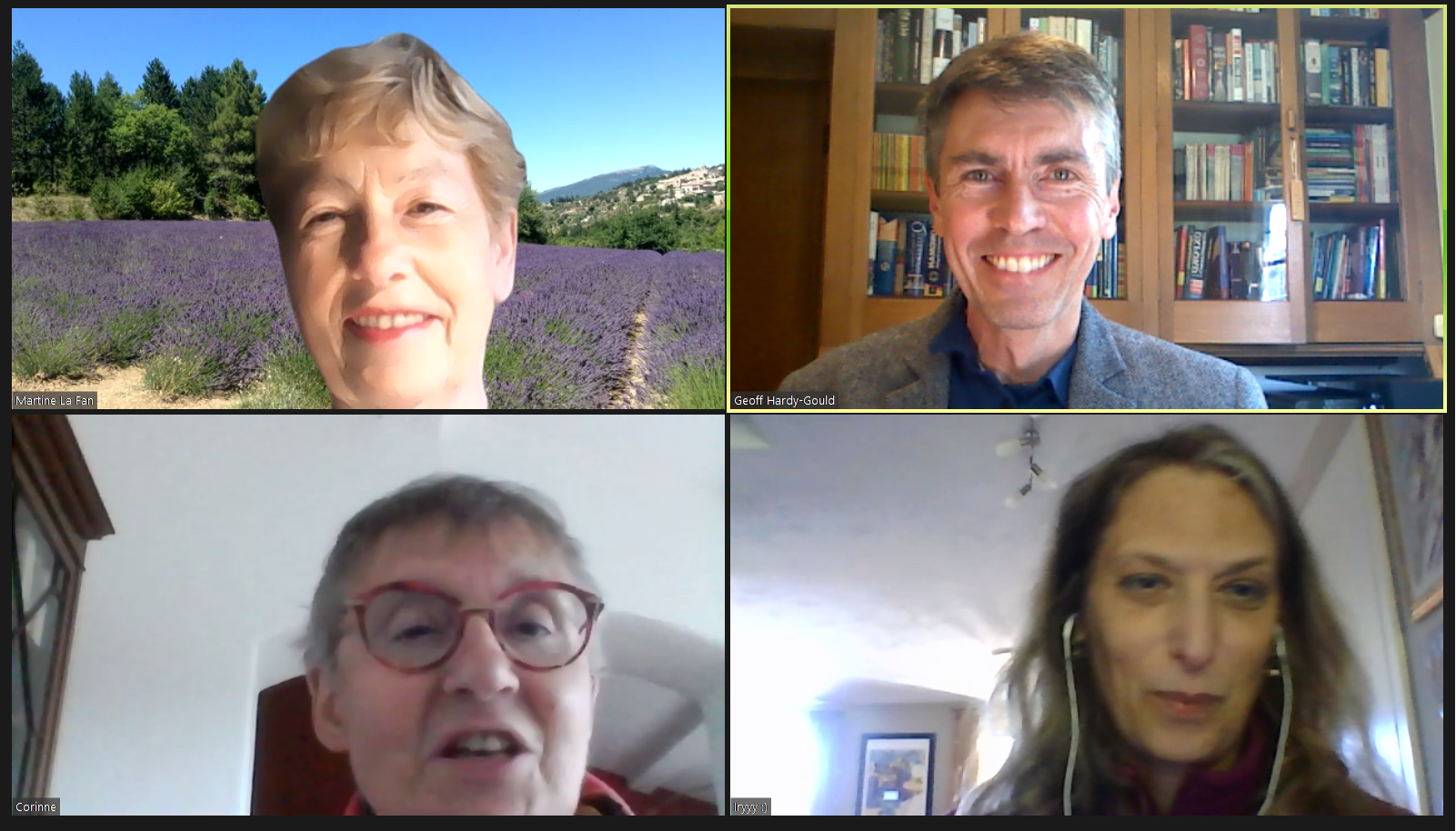 What type of books work best?
I have used both authentic and adapted texts, sometimes together, depending on student ability and text length. Adapted graded reader texts are helpful as they are shorter, with simplified grammar and vocabulary, and they often have cultural notes too. Authentic texts work best at advanced levels, although some original books are so long that I strongly advise students to read a high level adapted version – Leo Tolstoy's Anna Karenina and Thomas Hardy's Tess of the d'Urbervilles fall into this category. However, using the occasional short passage in the original enables the literature lovers to experience the beauty of the language. I offer a range of different genres, so the participants choose what they are interested in – and they consequently find themselves in a class with people who share their interests. Horror, romance, adventure, detective fiction, historical fiction – the world of books has something for everyone.
How to enhance student-centredness within an online lesson?
Students choosing the book themselves certainly motivates them to read it, and to summarise and discuss the ideas. In fact, many students choose a book club course because they know it will make them read more in English, and they need the extra motivation that a class provides. Some students choose to listen to the audio-book, rather than read it, which is helpful for those who need listening practice. Student-centredness is also enhanced by providing personalised written feedback on the written summaries in order to highlight and eradicate valuable errors. I like to differentiate according to ability by varying the word limit for précis writing (the shorter the précis, the higher the difficulty level). Where relevant, corrections are shared with the other students which helps to provide a highly student-centred course programme for all in which the example sentences are from the book being studied. Voice recordings of model pronunciations, and a screen capture app to highlight any written corrections are used to send this personalised feedback to students.
What language is generated?
Using the book club concept generates a wide array of language. In discussing the book, students use a range of functions including giving opinions, expressing agreement and disagreement, and describing their emotions. They also persuade and inform others, ask for clarification and restatement and use other speech acts. When I set tasks such as interviewing the main characters, or role playing scenes, this opens up huge new areas of language. Retelling the story uses narrative past tenses, and speculating about what will happen next uses futures and modals. Detective fiction, for instance, requires a secure knowledge of past tenses and the ability to order information as to who, what, when, why and how something happened. Verbs like suppose, guess, expect, reveal, predict are commonly required, as are past modals of deduction.
What tasks have worked well?
As well as summary writing which aims to capture the core meaning of the text, I also use other more creative writing tasks such as writing a scene from a different point of view to the original. A strong scene makes this reversal work well, such as rewriting the opening to Great Expectations from the perspective of the convict, not from Pip. Other creative tasks I have used are to write an imaginary note or letter, and to rewrite a speech with a change of nuance or style. Sometimes a task like this can help to throw light on a book in a new way. In The Great Gatsby, our "unreliable" narrator Nick Carraway gives a biased view of what happens. Having his girlfriend describe how he behaves is quite enlightening!
Using material that the students have chosen while ensuring that the level of challenge is within their grasp, means that teaching this way has been highly enjoyable for me and valuable for the participants. By overcoming the difficulties associated with using the original text where needed, the joy of reading some of the great works of literature in English can be spread to a wider audience, while providing an innovative way of practising and developing English language skills.
Please check the Pilgrims f2f courses at Pilgrims website.
Please check the Pilgrims online courses at Pilgrims website.
Lessons Learnt Using Book Clubs to Teach English and Literature
Geoff Hardy-Gould, UK

Teaching English Vocabulary for Elementary Students by Using Digital Flashcards
Rifdah Hana Setiawan, Indonesia