New books from Pavilion: Live Online Teaching by Jill Hadfield and Lindsay Clandfield and Learning While Teaching by Daria Vaskova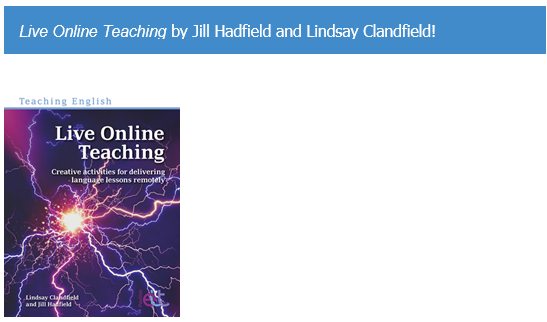 Live Online Teaching examines best practices for teaching live online, outlines key strategies and provides practical activities to implement these practices and strategies. It aims to help teachers focus on the art of teaching rather than the mechanics of using an online platform, and enjoy doing what they do best, teach!
The book is ideal for anyone who would like to teach with confidence online, anyone who is looking for new ways to do communicative activities with their classes, and anyone who is just looking to refresh their ideas, especially now as teachers move beyond the emergency confines of teaching online in the pandemic to teaching online as part of everyday life and look to put the joy back into teaching.
About the authors
Lindsay Clandfield is an award-winning writer, teacher, teacher trainer and international speaker in the field of English language teaching. He has written more than ten coursebooks and is the main author of the new young adult course Studio (Helbling Languages). Lindsay is also the creative force behind various web projects including the popular blog Six Things, the long-running podcast The TEFL Commute, the e-publishing collective The Round and the sci-fi/adventure materials website Extreme Language Teaching. Alongside John Hughes, he is the co-author of ETpedia Materials Writing.
Jill Hadfield has worked as a teacher and teacher trainer in Britain, France, China, Tibet, Madagascar and New Zealand, run short courses and seminars for teachers in many other parts of the world and worked as a consultant for the UK's British Council and Department of International Development, writing materials for and reviewing aid projects in Africa. She was until recently Associate Professor in Language Teacher Education at Unitec, New Zealand and has now returned to working freelance. She has written over thirty books, translated into a total of 17 languages.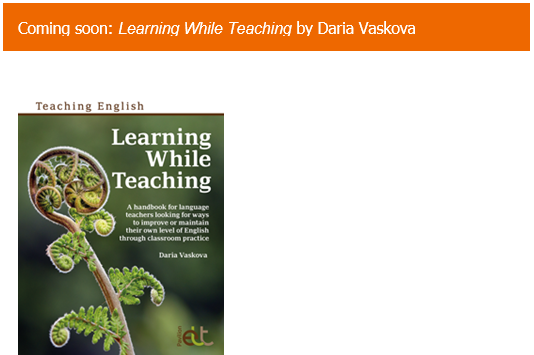 Learning While Teaching is designed to help language teachers who teach a language different from their first language, and for language teachers who lack confidence in their knowledge of the language they are teaching, who are looking to improve their proficiency and expertise in the language they teach. It offers practical ideas and adaptable activities to help teachers improve their language level autonomously.
Part 1 explores how language proficiency and linguistic knowledge impact how teachers are perceived by their students, employers, and themselves. Part 2 focuses on how teachers can use lesson preparation, delivery, and the teaching community to enhance their language level.
About the author
Daria Vaskova has been working as a teacher, an assistant director of studies, and a teacher trainer for the past 13 years. After receiving a pedagogical degree at the Moscow State University for Humanities, she went on to do a CELTA and DELTA so that she could move on into teacher training. She is halfway through an MA in TESOL with NILE at present. Language development for teachers has always been her main area of interest, and she has regularly designed and ran training workshops for the school staff. She has also presented at international conferences, such as IATEFL Birmingham, IATEFL Poland and TESOL Italy. She's currently working as a freelance lead CELTA trainer, providing language support for the trainees, and developing a course which would help prospective candidates to improve their level of English and successfully take part in internationally recognised professional development programmes.
Short Book Reviews
Hanna Kryszewska, Poland

New books from Pavilion: Live Online Teaching by Jill Hadfield and Lindsay Clandfield and Learning While Teaching by Daria Vaskova