Glocalization of Toruń Gingerbread Cookies
Ela Zielińska has been teaching English in Japan for twenty-five years and is currently working in private colleges and public universities. She is interested in cultural aspects of EFL and uses ikebana in teaching English to students of biological and human sciences. Her desire is to creatively empower and gently mentor Japanese women. Email: educationjapan@yahoo.com.
For many Japanese teenagers talking about kendo, kimono, ikebana or Zen is considered boring, but a conversation about food may lead to culture, identity, patriotism or even nationalism. It is also fairly common that after school holidays or long vacations, students are proudly sharing with their class-mates omiyage, which consists of food items, often sweets, produced in their hometowns or prefectures.
I have to admit that for an average non-Japanese, like myself, these local delicacies are a wonderful way to start a lesson. They can energize the warm-up exercises or ice-breakers simply because they invite students to Show-and-tell, which is a handy and easy classroom exercise engaging curiosity.
Playing games with college students might be tricky though, so to keep them interested and to elicit more complex, but grammatically correct answers, I usually focus on 5WH questions. There are two types of these questions: Facts – what, where, who, when and Critical Thought – why, how (5whAudit 2013). To give an example, towards the end of last year, we had a class about the European Union. Coincidentally, just before Christmas in one of the grocery stores that specialize in roasted coffee and foods from all over the world, I was able to buy a few packets of Toruń gingerbread cookies.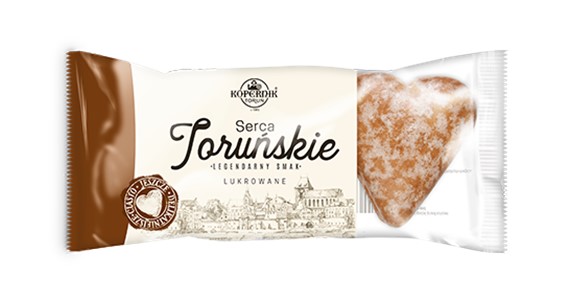 Figure 1: Toruń gingerbread hearts (Serca Toruńskie, digital photograph)
One day later, with my own omiyage enthusiasm, I brought the bickies to the English and Cultures class. After all, it was nearly the year-end recess and students were packing their bags for the New Year (oshogatsu) holiday in Japan. Furthermore, in the English Conversation class, we learnt to sing 'Mele Kalikimaka' or how Hawaiians pronounce 'Merry Christmas' (RoadCaptainEntertain 2009), we watched a short video on German's Neuschwanstein Castle (世界を旅するパン澤ch. 2015 – in Japanese) in order to talk about Disney's Cinderella Christmas, finally in the Creative Writing class we composed letters to Santa and sent them to Lapland in Finland.
The timing was perfect, so, after a brief introduction to the topic The European Community, I asked students to think of and to write on the whiteboard as many WH questions related to Toruń gingerbread cookies – resting on the table – as they could. The class sparkled with enthusiasm and the questions were:
Type 1: Facts
What are these/those/they?
Where were the cookies made/produced/baked?
Who made/produced/baked them?
When do people eat/have/consume them?
Type 2: Critical Thought
Why do people make/produce gingerbread biscuits in Europe even though ginger grows in Asia, mainly in India and China?
Why are the biscuits sold in Japan?
How did they come to Tokyo?
How many can I eat?
I laughed secretly at the last question, but let it stay on the board. After all, food is important here. 'OK, who can answer the first question?' I asked. 'They are gingerbread cookies in shaped hearts. (sic)' was the answer. Weeell, yeees… '…and number two?' I continued. Consternation followed, '…they are made in the… the Germany (sic)'. 'Excuse me?!' I dramatically collapsed into a chair. Students froze. 'Well…you've got what you were asking for…' I thought to myself. Poland's iconic national cuisine was assigned by a Japanese student to Germany.
The logic was perfect, though. They could not be from the 'Mele Kalikimaka's' "country" Hawaii, we did not mention them in connection to the Finish Santa, they are not Australian, the country's culture we studied in November, and have not been made in Japan. Cinderella won!
It has been established beyond doubt, that Japanese food is not only delicious and aesthetically served but also healthy. Even UNESCO (The United Nations Educational, Scientific and Cultural Organization) recognized this by adding washoku (literally: food of Japan) to its Intangible Cultural Heritage list on December 4, 2013 (Nagashima 2014) and students informed me about the fact after the New Year's recess many years ago, but my chit-chat questions, to name the city or the country where the UNESCO headquarters are located, reminded unanswered.
It is also true that Toruń, and concretely, the Old Complex of Toruń, (Medieval Town of Toruń 1997) was included in the UNESCO World Cultural and Natural Heritage list in 1997 (UNESCO 1997). What is even more intriguing is the fact that the original founders of Toruń settlement were the Prussian Knights of the Teutonic Order (The Knights of the Cross) or Krzyżacy in Polish, who managed the city between 1233 and 1454 when the reigning king Kazimierz Jagiellończyk integrated it with the Polish Republic (Beautiful Toruń 2020).
The English and Cultures class students do not know these facts. They have only briefly studied European geography in high schools (Nakazawa 2019), but… they know very well things which relate to food. Why? Because their mothers and grandmothers have always been "the best" culinarians in the world, because for two consecutive school years the girls have to cook breakfasts and dinners to all dormitory residents and prepare special meals, called butsuguzen and buzen, (K. Ukaji, personal communication, February 10, 2020) which are periodically offered to the Buddha and the deceased Founders of the organization. Prior to entering college, they have seen these offerings in Dharma Centers and made these special dishes at home. They also assist with food offerings displayed on altars during the specific family memorial days, a practice still cultivated in many homes of various Buddhist sects. Now, what has all the above got to do with English language teaching/learning?
The young women are students at the lay Buddhist vocational junior college. They came to the capital from different places in Japan and often their stay here is the first, real separation from their families. They have entered the college because they dream to become flight attendants, hotel receptionists, office ladies, saleswomen, or simply wakai josei – young ladies. Many just want to get married quickly. They are motivated and want to study English (Kobayashi 2000) even though their TOEIC (Test of English for International Communication) scores are oscillating around 300 points. The students are playful, curious, generous, naïve and their general knowledge of the world is literally nonexistent.
I discovered language teaching in Japan by accident, without looking for it especially, and within a year morphed myself from a science researcher into a "native" English teacher. I literally grew with this college wishing never to leave it, mainly because there are not many lay Buddhist junior colleges for women in Tokyo. "My" school is not affiliated with university therefore academic research is not included in the curriculum, nonetheless, we have a well-defined curriculum; highly organised and structured educational environment, caring staff and Japanese and Australian English-speaking teachers.
The curriculum focuses on Buddhist philosophy overlaid with Human Education, English studies, bookkeeping and secretarial subjects, home economics, ballet, calligraphy, ikebana, kendo and tea ceremony. The college is a private establishment and after graduation all students find employment. One or two will continue their studies at universities, working part-time in restaurants, bakeries, coffee shops or Japanese-style gastropubs, called izakaya. Other students will work in offices, a few in Shinto shrines, Dharma Centers, kimono shops, wagashi - traditional Japanese confectionery small businesses and family or fast-food restaurants. After all "[b]ecause of mass hiring of high-school and college students in the 1980s and 1990s, McDonald's in Japan has come to be seen as a workplace for youth."(Kurimoto 2017) Many of the students will marry young, some internationally. There are no "free-timers" or furītā.
The students enter the English Department of the college because they really want to study English, but the situation is quite paradoxical. The girls wish to travel abroad and communicate with foreigners, but their level of English is very limited. They have the necessary educational support through Japanese English-speaking teachers, but the management has focused on competencies even though English remains the world's lingua franca. Finally, the small intake reserved to one particular Buddhist group only and the young adults' lack of knowledge, creates a situation similar to what Carolyn Graham "sings" in 'How is his English?' jazz-chant, "His English is wonderful, […] (T)there's only one problem, he has nothing to say." (Graham 1978) Substitute 'he' for 'she', add geography, which as a compulsory high school subject will be introduced in 2022 (Nakazawa 2019) or world knowledge, and one will have the picture perfect image of my English and Cultures class.
When I first became aware of how meagre the girls' knowledge of the world was, I had to quickly discern how to teach social and cultural geography simultaneously with English, focusing on language teaching, but not using Japanese in the process. What's more, how to produce the end year results that would satisfy the management who, in its male form, singlehandedly implemented competence-based learning outcomes following the Makiguchi's (Saito 2006) theory where: "[…] the idea of value-creating pedagogy could be found in the central concepts of the Lotus Sutra." (Kumagai 2000) even though the college is not associated with Sōka Gakkai.
Promulgation of 'humanising'/humanistic (Kerr 2007) values, nevertheless, has been intrinsically linked with the Buddhist philosophy and that ethos has been solidified in our English curriculum by commencing with learning about 'I' (self). This part is followed by 'MY' (discovering interests, health, family and friends), 'OUR' (talking about community, events, festivals, prefectures and country/Japan) and ending with 'WORLD' (travel, cultures, languages, geographical features, food, peace issues), therefore, it can be declared that the school is following not only 'humanising'/humanistic, but also value-creating pedagogy:
[…] based on a deep and infinite spiritual love for mankind, that is, mercy. According to Makiguchi, this concept of mercy is the very theme running through value-creating pedagogy. It would be fair to say that this means that value-creating pedagogy is sustained by the spirit of a higher dimension of love for humanity and life. A respect for life forms the basis of pacifism. Value-creating pedagogy, based on great love for life at the spiritual level, may be viewed as the pedagogy of pacifism. (ibid.)
What about the rudimentary education?
The nation's love of peace was not a central motif responsible for the birth of a modern Japanese universal educational system at the beginning of Meiji Era. The "Imperial Japan" had to have a mandatory military service too (Yamamura 2002). After all, the newly established central government system of the late nineteenth century comprised of lower-ranking samurai who desired to create modern armed forces thus, understood that: "Universal mass education would be required to create soldiers with a certain standard of intelligence for modern military tactics." (Kumagi 2000)
The military-style training methods used at schools of Meiji Era have not disappeared completely from schools and colleges of contemporary Japan, in spite of the progress in education brought on by globalization and the fact that many colleges are following the neo-liberal philosophy of teaching. For example, modern kendo classes train the youth in discipline and self-defence but, due to these classes, some of our wakai josei are recruited to join The Japan Self-Defense Force or The National Police Agency.
In the spirit of pacifism though, the college participates in many extra-curricular peace and volunteering activities not to mention Buddhist observances, festivals and special celebrations. After all, the students feel compelled to conform to Japanese social norms, but it also means that the Women's Education classes in the college are focusing almost exclusively on health, family issues, child rearing and household duties.
The last competency, however, might be used creatively to teach the world issues in English and Cultures' class. Our girls love to bake and if organized correctly, Aussie scones can be prepared early in the morning, therefore, before the official class time and later added to the bento lunchbox as a special treat – of course, after the culture class about Australia. The same principle applies to Toruń gingerbread cookies with one exception – good ginger spiced bickies need time to mature.
The same principle applies to many of my English and Cultures class students. They need to grow and that takes time. In fact, when the girls came to Tokyo many did not have the faintest idea about self-direction, an intrinsic part of growth, and were sent here by their mothers to undertake the education in this college as the rite of passage to adulthood. Few girls never finished their formal high school education; disabled had limited options and some girls just drifted through high school being trapped in the vortex of Japanese pop-culture, music and fashion. They could not care less about gingerbread cookies being Polish or German in origin, because their image of Europe ended with a desire to attend pari-collection fashion show or a dream of eating pizza in Italy. Yes, they love their food and can talk about it for hours.
The deliciousness of scones with layers of strawberry jam and cream or spiciness of gingerbread cookies coated in thick icing can be compared to the educator's delight in discovering the unspoken aspects of teaching. The nutritious parts are hidden, be it gender, behavior, moral and religious aspects or stereotypes, to name a few, a feature known in education as hidden curriculum. Boutelier (2015) defines it in the following way:
[…] the lessons that are taught informally, and usually unintentionally, in a school system. These include behaviors, perspectives, and attitudes that students pick up while they're at school. This is contrasted with the formal curriculum, such as the courses and activities students participate in. [...] Hidden curriculum is often found within the formal curriculum of a school; this may be partially in what is not taught.
This definition applies perfectly well to our setting. Buddhist moral issues are taught as Human Education and I teach Geography in culture class. Why? It is because in higher education the teacher's role should be that of "[…] a facilitator who enables self-directed personal growth." (Semper & Blasco 2018) The facilitator, therefore, should not be a person responsible for giving examples or someone who acts as an executioner of competences. A college or university educator should also "[…] be alert to, the socialization dimension that is transmitted to students." (ibid.) The importance of the hidden curriculum, therefore, should be uncovered by teachers at the beginning of their professional career and should expand beyond the stereotypes, such as gender (Jung 2018) or moral issues (Murakami at al. 2009). It is a fairly difficult task, though, limited further by class time, students' diligence, availability of resources and teacher's creativity. So, how can it be done?
One way could be, together with colleagues and over a fair dinkum cuppa with scones, jam and cream or while drinking a perfect cup of tea, accompanied by one or two sweet and spicy Toruń gingerbread biscuits, which in Japanese context may take a form of dochakuka cookies, meaning "global localization" (Grigorescu & Zaif 2017) sweets. In other words, products transformed in a process better known as glocalization, which applies to goods or services distributed around the world but localized to satisfy the consumers' tastes, an example being the Teriyaki Burger in local MacDonald's restaurant chains (ibid.).
However, to bake a perfect Toruń like gingerbread in Tokyo is difficult, because the anise, allspice, cardamom, cinnamon, cloves, coriander, nutmeg and pepper are available fresh – we are in Asia after all, ginger as vegetable grows in gardens, linden honey is hilariously expensive because it is harvested only in Hokkaido, rye flour is difficult to locate and buy and "that's the way the cookie crumbles."
Things are possible, though, if one wants, because "where there's a will, there's a way" or as Poles used to say "dla chcącego nic trudnego." Japanese, however, would say shoganai meaning "it can't be helped" – no real dry spices, no cookies.
Keeping these philosophical rumbles and life intricate delicacies in mind, consuming my last remaining gingerbread bickie imported to Tokyo from Toruń a few months ago and drinking a perfect cup of Japanese green tea, I would like to conclude saying that whatever theoretical knowledge of language in context of globalization, glocalization or baking a teacher acquires during the course of formal training, be it religious or secular, will always "taste" better being spiced with the real experience gained while teaching students in a foreign country. In specialized colleges some additional factors in form of hidden curriculum may emerge. They might be surprising, shocking or sweet, but without doubt one thing is certain, the great-grandmother's wisdom of food will not only open the door to different cultures or teaching methodologies, but will also benefit sentient beings. After all, scone or gingerbread's dough does not require sophisticated ingredients, but a pinch of baker's intelligence and a hefty dose of creativity.
References and additional resources
5whAudit (2013, June 14). "The 5WH Technique for Brainstorming and Research", Retrieved February 10, 2020 from: https://5whaudit.wordpress.com/2013/06/14/the-5wh-technique-for-brainstorming-and-research/
Beautiful Toruń – Tourism (2020). "Teutonic Kings –The Founders of Toruń", Retrieved February 25, 2020 from:
https://www.torun.pl/en/turystyka/tylko-w-toruniu/teutonic-knights-founders-torun
Boutelier, S. (2015, July 16). Hidden Curriculum in Education: Definition & Examples. Retrieved from: https://study.com/academy/lesson/hidden-curriculum-in-education-definition-examples-quiz.html
Graham, C. (1978). Jazz Chants. USA: Oxford University Press
Grigorescu, A., Zaif, A. (2017). The concept of glocalization and its incorporation in global brands' marketing strategies, International Journal of Business and Management Invention 6(1). pp 70-74. Retrieved March 5, 2020 from: https://www.ijbmi.org/papers/Vol(6)1/Version-3/K0601037074.pdf
Jung, J., Ressler, J., Linder, A. (2018). Exploring the Hidden Curriculum in Physical Education, Advances in Physical Education, 8. pp. 253-262. Retrieved March 3, 2020 from: https://www.researchgate.net/publication/325417946_Exploring_the_Hidden_Curriculum_in_Physical_Education/link/5cafa1d94585156cd7915ca0/download
Kerr, P. (2007). 'Humanising' – what's in a word?, HLT Magazine, 9(3). Retrieved February 22, 2020 from: https://old.hltmag.co.uk/may07/mart04.htm
Kobayashi, Y. (2000). Japanese Social Influences on Academic High School Students' Attitudes Toward Long-Term English Learning, (Doctoral Dissertation University of Toronto). National Library of Canada, Retrieved February 27, 2020 from https://tspace.library.utoronto.ca>bitstream>NQ53707
Kumagai, K. (2000). Value-Creating Pedagogy and Japanese Education in the Modern Era, originally published in Ideas and influence of Tsunesaburo Makiguchi: Special issue of the Journal of Oriental Studies, 10. pp. 29-45. Tokyo: The Institute of Oriental Philosophy, Retrieved February 12, 2020 from: https://www.tmakiguchi.org/educator/academicpapers/
Kurimoto, S. (2017, September 6). McDonald's Japan looks to homemakers for a workforce, Retrieved February 9, 2020 from:
https://asia.nikkei.com/Business/McDonald-s-Japan-looks-to-homemakers-for-a-workforce
"Medieval Town of Toruń" (Paris: UNESCO World Heritage List, 1997). Retrieved February 10, 2020 from: https://whc.unesco.org/en/list/835/
Murakami, M., Kawabata, H., Maezawa, M. (2009). The perception of the hidden curriculum on medical education: an exploratory study, Asia Pacific Family Medicine, 8(9). Retrieved February 13, 2020 from: https://apfmj.biomedcentral.com/articles/10.1186/1447-056X-8-9
Nagashima, K. (2014, February 15). UNESCO "Japanese Food: Intangible Cultural Heritage", Retrieved February 10, 2020 from:
http://www.discovernikkei.org/en/journal/2014/2/5/unesco-washoku/?show=en
Nakazawa, T. (2019, April 12). "Compulsory 'geography' in high school will no longer be a subject that requires meticulous memorizing, but one that provides a unique pleasure", retrieved February 18, 2020 from: https://www.meiji.ac.jp/cip/english/research/opinion/Takashi_Nakazawa.html
RoadCaptainEntertain (2009, May 9). Bing Crosby – Mele Kalikimaka (Hawaiian Christmas Song). Retrieved February 10, 2020, from https://www.youtube.com/watch?v=hEvGKUXW0iI&list=RDhEvGKUXW0iI&start_radio=1#t=18
Saito, S. (2006). A Portrait of the Educator Tsunesaburo Makiguchi: Radicalism and the pursuit of universal forms of knowledge, excerpts from Saito, Shoji. Nihonteki Shizenkan no Kenkyu IV [Research on Japanese Views on Nature]. pp. 358-373. Tokyo, Yasaka Shobo, Retrieved February 29, 2020 from: https://www.tmakiguchi.org/educator/academicpapers/
Semper, J. V. O. & Blasco, M. (2018, March 21). "Revealing the Hidden Curriculum in Higher Education", Retrieved February 11, 2020 from:
https://www.researchgate.net/publication/323916913_Revealing_the_Hidden_Curriculum_in_Higher_Education
Serca Toruńskie, digital photograph, Toruńskie Pierniki, Retrieved February 21, 2020 from: http://www.kopernik.com.pl/pl/88_0/produkt_serca_torunskie.html
United Nations Educational, Scientific and Cultural Organization, World Heritage Committee Twenty-first Session (1997). Convention Concerning the Protection of the World Cultural and Natural Heritage (Naples: United Nations). Retrieved March 1, 2020 from: https://whc.unesco.org/archive/repcom97.pdf
Yamamura, S. (2002). National Education Policy and the Masses in Modern Japan: The Origins of a State-Oriented Mentality and the Long Detour to a New Form of Citizenship Education. International Education Journal, 3(5), 5-15. Retrieved February 23, 2020 from: http://citeseerx.ist.psu.edu/viewdoc/download?doi=10.1.1.570.8278&rep=rep1&type=pdf
世界を旅するパン澤ch (2015, January 21). ドイツ 〜シンデレラ城のモデル 【ノイシュヴァンシュタイン城 】 in フュッセン せかほんより. Retrieved February 5, 2020, from https://www.youtube.com/watch?v=EqDsWOpStVA
Please check the Leadership Skills for Teachers Creative Methodology for the Classroom at Pilgrims website.
Please check the Methodology and Language for Secondary course at Pilgrims website.
Please check the Teaching Advanced Students course at Pilgrims website.
Please check the CLIL for Secondary course at Pilgrims website.
Global Goals Creatively: Animals - Our Friends
Sylwia Zabor-Zakowska, Poland

Glocalization of Toruń Gingerbread Cookies
Elzbieta (Ela) Zielinska, Japan