Pilgrims News
Dear Pilgrims Friends,
I hope you and your loved ones are safe and holding up. Spring is finally here, there's a nice and much longed for warmth in the air, a prelude to better things to come, one hopes! It's been a hard year, who would've thought that in April 2021 we would be still in thrall to a truly horrific, devastating pandemic? The long and short of it is there's a glimpse of hope, but we just have to remain patient, and resilient, while of course keep on keeping on, as the song goes.
We now have our sight on our summer school: you may recall that in the last issue of HLT we announced that as of June 2021 Pilgrims will be running its legendary Summer programme at the university of Limerick, in beautiful Ireland. Of course, we're absolutely thrilled to be adding a new chapter to Pilgrims' nearly five-decade existence, and we look forward to welcoming you on our courses at UL.
Now, we want you to feel inspired but we also want you to feel safe. Please be aware that in compliance with local laws, the University of Limerick and Pilgrims will be operating under strict regulations so to guarantee everyone's safety during their stay with us.
For information on the wonderful courses on offer please go here.
We've been excited that so many of you are have been taking part in our Pilgrims Café! In true Pilgrims style, the café aims to bring people together, and also offer some (much needed) respite in these extremely harsh times. The buzz has been terrific, we love it! So, thank you all, and yes, better together!
We're also very pleased that our online classes have been so popular: so far, we have offered workshops on Mediation, Improvisation skills, Teacher's well-being. Feedback has been terrific!
Upcoming workshops range from Leadership for teachers to Fostering Creativity, to Insegnare con le immagini (Pilgrims' very first workshop in Italian for our colleagues teaching Italian as a foreign language). Take a look here for more information on how to join one of our online classes and please remember new workshops will be added on a monthly basis.
Whether in person or online, at Pilgrims we endeavor to create an environment for you to do your very best, now more than ever!
That's it from me this month. Please stay safe: let's give life to our days, however hard this may turn out to be. Thank you, as ever, for your support.
Best,
Chaz Pugliese
Director of Education at Pilgrims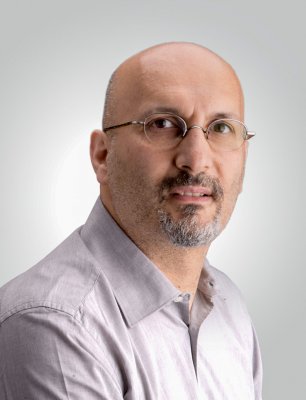 Pilgrims News
Chaz Pugliese, Director of Education at Pilgrims

A Welcome Message from the New Editor of the Pilgrims Teacher Trainer Journal – TTTJ
Phil Dexter, UK

Together is Better at Pilgrims