The Spring 21 Virtual IP Exhibition – A Publishers' Event organised by International Publishers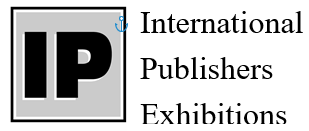 PRESS RELEASE
Spring '21 Virtual International Publishers Exhibition
The Spring '21 Virtual International Publishers Exhibition is a fact! Following a year full of changes, the IPEs are still here, growing stronger, evolving, bringing the FLT professionals closer to each other. On the 10th and 11th of April, the Spring Virtual IPE will open its virtual gates from 10:00 to 18:00 (Athens Greece Time Zone).
During the two-day event 45 publishing houses, examination boards, teacher training centres and software companies will demonstrate their products and 71 world wide recognised presenters will offer visitors useful information and updates regarding the latest trends, innovations in distance education and more changes in Foreign Language Teaching.
The Exhibition can be accessed from any part of the world and is free of charge for all foreign language teaching professionals - school owners, academics, teachers in the private and public sector, bookstore owners, translators, students and all foreign language teaching professionals.
Full event's programme & registrations at:
https://www.ip-exhibitions.eu/events/spring-21-virtual-ip-exhibition/
For more see the pdf below.
Autonomy in Language Education: Theory, Research and Practice by Manuel Jiménez Raya and Flavia Vieira
Brian Welter, Canada

Short Book Reviews
Hanna (Hania) Kryszewska, Poland

Tune into English
Fergal Kavanagh, Italy

News from Pavilion ELT


Free Resources from DELTA Publishing


The Spring 21 Virtual IP Exhibition – A Publishers' Event organised by International Publishers