The Working Class. Poverty, Education and Alternative Voices, edited by Ian Gilbert, Independent Thinking Press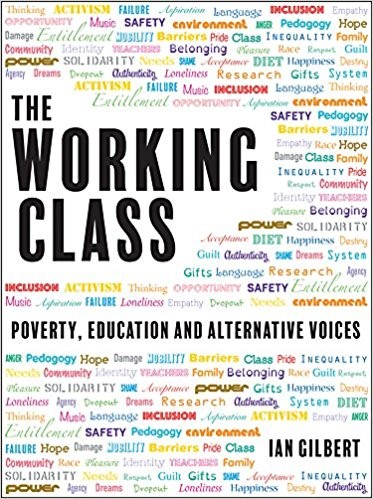 One of the most intractable problems in modern education is working out how to close the widening gap in attainment between the haves and the have-nots. Unfortunately, successive governments, both in the UK and abroad, have gone about solving it the wrong way.
Exasperated by the government's claims to be working in the interests of families in poverty, yet whose actions have exactly the opposite effect, Ian Gilbert sees the purpose of his ground-breaking new book, The Working Class, as being to challenge the prevailing narrative – a 'neoliberal' one, the book argues – that all that is needed for children from poverty to do as well as their more affluent peers is a 'level playing field'. If they fail to seize the opportunity bestowed upon them, then they deserve what they get among the ranks of the 'feckless poor'.
With child poverty in the UK at its highest level since 2010 – affecting almost a third of all UK children, two-thirds of whom are from households in work – this book is both a timely commentary on the impact of current policies and a valuable source of practical advice on what can be done to better support disadvantaged children in the school system.
'In the UK, for example, there is no accurate figure for the number of food banks, but what no one is denying is that their numbers are increasing significantly. The sociological and neurological effects on children born into families undergoing such hardship are as indisputable as they are ignored by policies that focus on equality of opportunity and social mobility, not fairness of society,' Gilbert says. 'This book is our way of trying to reveal the bigger picture and the fact that there is always another way.'
Written for policy makers and activists as well as school leaders and educators, this book has the potential not only to influence what goes in individual classrooms and across schools in areas of poverty, but also to impact national policy and approaches in the UK and abroad.
Read the press release in full here.
Authenticity in Materials Development for Language Learning, (eds)Alan Maley & Brian Tomlinson
reviewed by Rod Bolitho, UK

Short Book Reviews
Hanna Kryszewska, Poland

A Select Review of Some Popular ELT Coursebooks
Robin Usher, Saudi Arabia

Talking Images: Idioms by Lucy Holmes and Sharlene Matharu


Best Practices for Blended Learning by Pete Sharma and Barney Barrett, Pavilion Publishing


The Working Class. Poverty, Education and Alternative Voices, edited by Ian Gilbert, Independent Thinking Press