To The Editor
Letter 1
Letter 2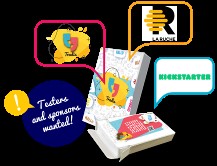 Hello Mrs. Kryszewska,
I hope you are doing well. In a few weeks, I will have the pleasure of presenting my second educational game project, Tradis, as part of a crowdfunding campaign via the well-known crowdfunding platform, La Ruche. We are also currently live on Kickstarter.
OUR CAMPAIGN
We are proud to have been invited to present our project in one of the famous Cells at La Ruche, where brand Ambassadors of several highly successful companies will evaluate the project and give their opinion on its viability. We will therefore have 30 minutes to present our campaign in front of a group of 10 to 15 people made up of ambassadors from La Ruche, members of their team and special guests.
Our first game, Inventa Game, has had great success both here in Canada and internationally. We are in multiple stores and are used in several schools and clinics in the country. You could also have seen us in...
OUR NEW PRODUCT
This time we are back with a game that is focused on practicing a new language in a simple and realistic way - no matter what that language is.
We already have several requests for copies for well-known local companies who want to use it in their ESL courses, and also have stores that have pre-ordered copies for themselves because they saw the quality and educational caliber of our first game, Inventa Game.
WHAT WE NEED
We are actively looking for sponsors for our new game, either for ...
getting feedback from industry professionals in order to post it in our marketing materials
donations to fund the campaign to print our product (you can already do so via Kickstarter)
if you would wish to share if you know of any good magazines or journals in which to get the word out about our game
Is this anything that could interest you?
If any of these options would be possible for you, please feel free to tell me and I will gladly look into to what is of interest for you and your situation. The presentation of Tradis to the Cellule from La Ruche will take place towards the end of September, so we could prepare the advertising campaign by adding your information, if we can reach an agreement that is beneficial to both parties.
Looking forward to having a chat with you - it would be an honor to be able to get your feedback on our game!
Creator and Owner. info@tradis.ca, www.tradis.ca
Letter 3
Hi Everyone,
I hope you've all had a great first week with us and are enjoying the classes and learning plenty. I realise 2021 seems like a long time away at the moment, but I just wanted to email and let you all know in advance that we've now got our January-March lessons live online, for those of you who like to plan ahead.
You can see details and book, as usual, here: https://www.lexicallab.com/onlinelanguagelessons/
Do get back to me here if you have any questions at all.
Best
Hugh Deller
Letter 4
Letter 5
Hi Everyone.
I believe you're doing fine. I have this quote on my desk that cheers me up every day:
"Life ain't not having troubles.
It's about being able to deal with the ones you've got."
(taken from True Blood)
So, yeah, I'm fine, too.
Last week, I had an interesting experience with my teachers-to-be-students. They were performing storytelling. In groups, they needed to execute all three parts of the storytelling on their chosen picture book, and then their schoolmates evaluated the performance. The students who performed later elaborated on their schoolmates' comments.
One student decided to use some puppets for the 'telling the story' part, which was a brilliant idea in itself. The student was also reading the book while moving with all the caboodle around the classroom to demonstrate the actions.
However, the audience (the rest of the students) said they were confused. They didn't know which reference should they give more attention to (looking at the narrator's moving, the book, the puppets ....) They reckoned it was because there were no pauses in the narration, the pace of actions was quick, and they couldn't process all the information.
"I liked it. I wouldn't change anything," was the storyteller's flat answer. I also felt a slight trace of offence there."Who was the story meant for?" I asked.
The discussion went on, but the student refused to respond. Now, I believe that was a problem — not the performance, but not being able to elaborate on one's own work.
We all make mistakes, no exception there, but some of us try to learn from them, and some of us ignore or even defend them.
Being a teacher, it means that your actions are the legacy for your students.
The first and a paramount question of self-evaluation, we should always ask ourselves before planning our lessons is: "Are we in the student's service, or is it vice versa?"
If we believe we are in the service of our students, then we need to tailor our teaching so that the students can understand the message.
Mija Selic
Letter 6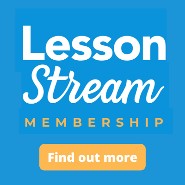 I am very happy to announce that the LessonStream Membership is now officially open!
The best lesson plans on the internet
Online courses for professional development
A supportive community of teachers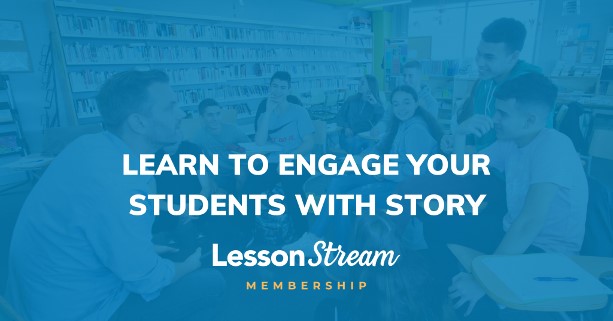 Let me give you a quick guided tour:

1. Your Dashboard
Once you've signed up, you'll be taken to your personal dashboard. From here, you access all sections of the LessonStream Membership and manage your account.
2. Video & Story course
In the courses section, you'll get instant access to my Video & Story course which will allow you to:
Use video to engage students and get them thinking, speaking, reading, writing, problem solving and language learning.
Avoid the six most common errors associated with using video in the classroom.
Access a bank of video-based lesson plans and activities.
"Excellently structured, engaging, challenging, well-thought out, intelligent, participant centered and practical."
Hal Medrano, teacher and teacher trainer (course participant, June 2019)

Note: this is just the first of many courses that will be exclusive to LessonStream members.
More here
3. Lesson plans
There are currently 16 lesson plans waiting for you in the Resources section, with a new one uploaded each week.
This week's lesson plan is on the topic of plastic pollution. It is based on this new short film from PES.
4. The Fishbowl
The Fishbowl is our supportive community of teachers. This is where discussion happens. It is also the place to share stories, ask questions, ask for help, offer advice, and network with other members.

This is just the beginning. There is so much more to come.
More courses including version 2 of my Story Course
Guest webinars
Exclusive podcasts
Video feedback sessions
Online storytelling events
Our IATEFL meetup in Manchester
The Fishbowl Weekly roundup email delivered straight to your inbox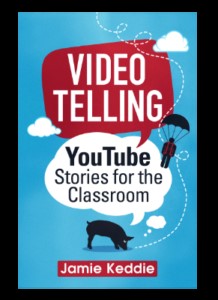 Letter 7
Dear Teacher,
The Tune Into English website is free and always will be.
With around 15 worksheets published annually, as well as over 12,500 regularly updated karaoke songs, this is the web's largest resource for learning English through pop music.
However, if you have enjoyed using the website since 2005, perhaps you would consider subscribing for exclusive content for less than the price of one coffee a month… (and you can use you Carta del Docente for this…)
Full details, as well on information on viewing three full Roadshows and hosting one online, are here. http://www.tuneintoenglish.com/?p=47176
Thank you.
Fergal Kavanagh
www.tuneintoenglish.com
The web's largest free resource for learning English through pop music!