Jim Wright (†16th November 2019) - Principal of Pilgrims: The Man Who Made a Tremendous Contribution to Pilgrims and to ELT More Widely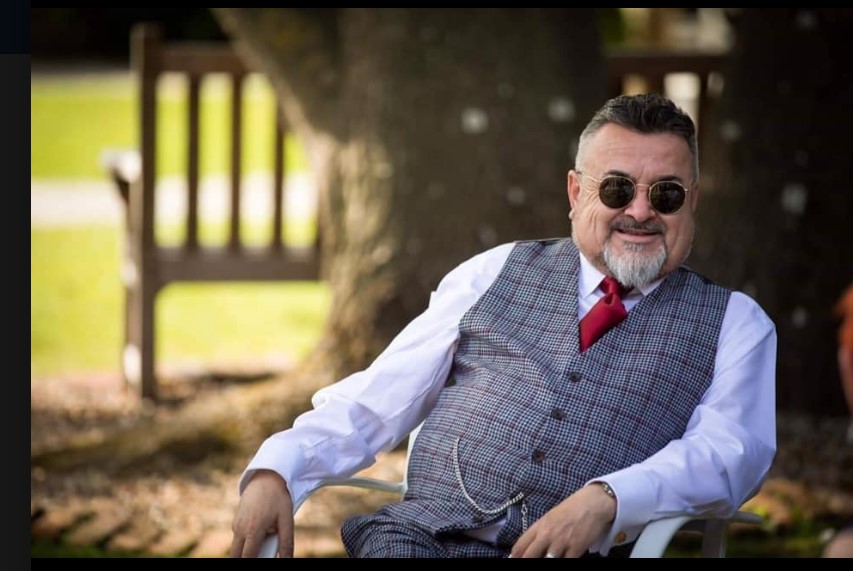 Editorial
Jim Wright is no longer with us. In this issue of HLT I would like Jim himself to speak about his passions in life, his love for Pilgrims and the people he met, his dedication to facilitating humanistic and cutting edge English language teaching, his disease and his life philosophy.
Jim Wright about his work and mission

As Principal of Pilgrims - I lead the vision for our inspirational Teacher Training Programmes and our transformational Programme for Business Professionals - The Confident Communicator.
I am an ELT Management Professional with over 30 years' experience of sales, marketing and management.
I created and lead Pilgrims transformation from a traditional language school to a unique Centre for Inspiration & Inspiration.
My highest qualifications are the things I've learned from other people.
I'm a Graduate of Landmark Forum.
I'm certified by the Ministry of Inspiration as a superhero and I'm currently working towards a certificate in life coaching.
I hold diplomas in Business and Marketing


Jim's work ethos and vision for Pilgrims
I help everyone who meets me to feel happier than they did before!

We love inspiring and moving people so that they inspire and move others

Every day is a learning experience! Leadership is a learning experience!


For Business People
We transform people's relationship with their English
We don't prepare lessons we are always prepared, the participant is our resource
We have successful partnerships with major international companies
I inspire our team to be leaders in their own right
We focus on what's possible for our clients and their English
We help business people become 'Confident Communicators'
We receive extraordinarily high feedback from our clients
We are not a school

For Teachers
We inspire teachers
We have a team of world famous trainers and experts who have written over 70 resource books
We create overseas events and tasters with partners to create new business
We create successful relationships with over 100 representative from over 30 countries
We create major international conferences and events for teachers in UK and overseas
We publish a free online magazine Humanising Language Teaching - www.hltmag.co.uk
We help teachers feel better about themselves and their classes
We create incredible results and feedback
We make a difference

Reward yourself with Pilgrims courses
https://www.facebook.com/watch/?v=1018058155061050

Inspirational quotes from Jim
You'll wait a lifetime for people who annoy or upset you to change.
It takes seconds to let go of the opinions you have that cause these feelings of annoyance or upset...!
When we take responsibility of our feelings, we free ourselves!
Gentle reminder...
You were born perfect ...
(You'd just forgotten about it!)
Here's a little reminder to get your week off to the great start you deserve...
That person looking back at you in the mirror tomorrow, that's you minus your negative opinions of you, the you that's capable of anything, that makes a difference to people's lives, that is loved, that's the you that you need to let out every day!
The world needs you and not your opinion of you! You're perfect as you are!
You don't need great things to happen to you for it to be a great day.
You just need to let your greatness out!
Monday mornings...
Nothing to do with what day it is...
Everything to do with how you're choosing to feel...!
Choosing to feel great..?
Find a mission and a passion that's bigger than your pain and you'll always find a reason to keep going!
An interview with Jim Wright conducted by Kev Byrne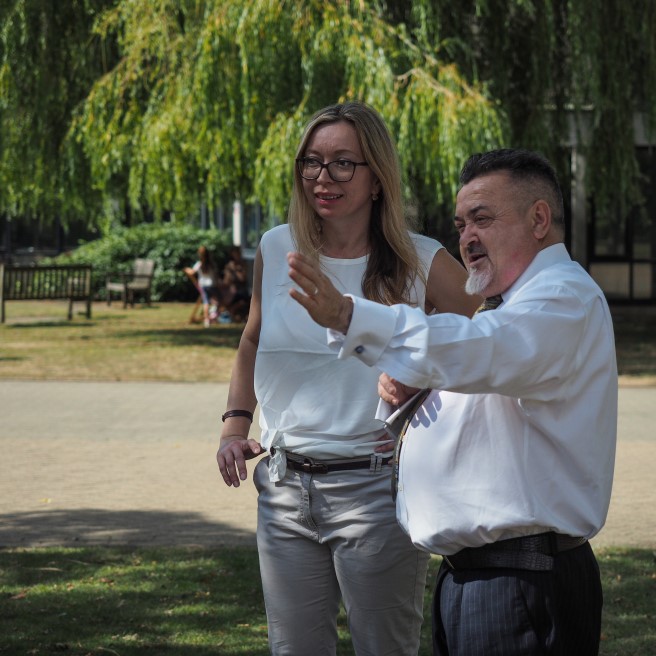 KB: Jim, you've been at Pilgrims since you were 18. How did you get into it? What did you start doing all those years ago?
JW: Well I was at college doing a boring business diploma because I had no idea what I wanted to do, my passion at the time was drumming in bands and I wasn't looking for a permanent career – just a job that would pay the rent and allow me to keep drumming – I saw the card in the Job Centre saying summer driver – so thought – great that'll do. I was interviewed by John Beresford, quite simply the loveliest, most gentle man I have ever met in my life he explained the job – driving books and people between course centres. He said can you start Monday – then as I was leaving the car park he came running out and said – actually they need some books up at the university – can you start now – and the rest is history! I had no plans of being a teacher, a manager let alone 32 years later the Principal – but I look back on that day as the greatest choice I ever made in my life!
KB: Sounds amazing! Well, we are all glad that you did. I've heard that J Dixie was a bit of a character, in what way? Got any good anecdotes?
JW: Oh yes James Dixey, another larger than life character, I guess one funny story was in the old office, many years ago James and three other managers had the top floor and their own private toilet. A pigeon got in and James and the other wouldn't go in and get it out, so of course I had to, I got my revenge – round the corner was a hunting shop and I bought a plastic decoy pigeon and when they had all gone home I went and put this plastic pigeon on top of the toilet, next morning James came in and we waited for him to go up the stairs and then we heard…."F&*king pigeon's got in again…JIIIIIIIIMMMMM!" Ha ha! It became a Pilgrims mascott, we called it Percy Pigeon!
KB: Ha! Great story, Jim! Times have changed: you'd lose your job or get thrown in prison for less nowadays!
JW: Yes, true.
KB: Jim, what impact did Jim Wingate have on Pilgrims? He set up the PYL part, didn't he?
JW: Oh yes, Jim is a colourful character and a creative genius, huge impact on Pilgrims and the setting up of the Young Learners courses, his early books were amazing – Open up a Teacher – influenced so many people – shame it wasn't taken up my a mainstream publisher. I used to see the way Dixey struggled to manage Jim's creativity and thought if I run Pilgrims I'm not going to manage people, just make sure they play nicely – so I have a lot to thank Jim and Mario [Rinvolucri] for inspiring my management style!
KB: I see and I promise not to tell Mario that you gave him a compliment, Jim! Gary [Luke] over at Pilgrims Young Learners told me about Jim Wingate years ago, and how he had such a massive impact on those courses. You do a lot of travelling for Pilgrims. When did all that start?
JW: Oh, I started travelling on the 90's – first trip was Taiwan and covered most of the world over the years,
KB: Wow, really? Most of the world?
JW: Well, yeah, you have to remember this was pre internet and email, so face to face was the only way we could really have meetings with parents/agents etc.
KB: Do you still enjoy that side of PTT? You probably don't do it so much, I bet.
JW: Yes, I still travel but since I got kidney disease I have to do it in two-day blocks so I can do travel dialysis – but I don't let it stop me!
KB: Amazing spirit, mate, really is. So, do you delegate more nowadays to agents, and people like Klaudia, for example?
JW: Agents, that's an interesting one as for both Pilgrims Teacher Training and Pilgrims Business I did what no other school has done and created my own network of agents that weren't agents.
KB: How do you mean?
JW: Well, I spent a whole year looking at all the influential teachers in each country I wanted to grow and then I contacted them and asked them if they wanted to host teacher training tasters in their country – Mario and I would then go – he would do 3 or 4 hours training and then the agent would tell people how to get grants – in their language – genius! This became a successful model and one of our most powerful ways of recruiting teachers for the courses and has now been copied many times by others! Some of them are now agents and Pilgrims trainers – I'm really proud of that and of being able to work with such wonderful people!
KB: Your famous mantra: "Don't prepare, be prepared." which you have successfully implemented with the Professional Coaching, has a lovely ring to it. But what exactly do you mean by that? And can that be applied to PTT as well? What was the rationale behind "getting rid of classrooms and course books" over at Orchard Street?
JW: Well, when I became Principal of Pilgrims we had 3 product areas – Teacher Training which was excellent, Pilgrims Young Learners which was excellent, and Pilgrims English for Business which was average and was not in line with the ethos of Pilgrims. I looked at Pilgrims Business clients and though why can't we give them the same type of training that we give kids and teachers – transformational and inspirational – I spent 3 months observing and all I could see getting in the way was the teaching and the lesson plans. I figured a truly leaner centred approach would be to use the client and their life/job as the resource, not books, lesson plans. So we gave all the books away and we stopped trainers/coaches preparing.
KB: Hence the mantra…
JW: Exactly! I brought Kevin Batchelor back to Pilgrims (he used to run young learners) and with his help we transformed in to Pilgrims Coaching Professionals – it only works because we can transform people, because we are authentic in transforming ourselves!
KB: That's great. Now let's talk about Mario!
JW: Do we have to? (laughing)
KB: Haha, yes! You have known and worked with Mario for years. What's it like having him on the team?
JW: I think people get shocked at the banter between Mario and me, but it comes from huge respect and certainly from my perspective huge love! I'm really relaxed in any situation and Mario is a catastrophiser of the highest order, this means major clashes and this is what makes our relationship so fun – we can shout and argue and it's never personal.
KB: Any great stories to share with us – I'm thinking about that trip where you got lost?
JW: Yes, I got us lost in Baku in Azerbaijan – he was going mental and I was loving it! I love getting lost in new cities – you get to see parts of the city that aren't in the tourist guide – my argument is – we're here in England ten years later – so how can we have been lost – Mario wouldn't agree – even from the relative safety of his armchair in Faversham – I mean if we were lost – we'd still be in Baku! Hahaha!
KB: What do you think about his work being digitalized? How could that be useful for teachers worldwide?
JW: I can't emphasise how huge an impact Mario has had on teachers' lives over the years and I think it is a gross injustice that he hasn't been recognised more by his peers in the ELT industry. Criminal he was never asked to give plenaries at IATEFL, incredible! So for me his archive being digitised and being made publicly available thanks to Klaudia Bednerova at The Bridge School in Bratislava is one major leap forward in people being able to tap into and benefit from his extraordinary thinking. He should be a national treasure! One of the most fascinating, loveable and irritating people I have ever had the joy to know in my life!
KB: I look forward to seeing that archive!
Jim, where do you see Pilgrims going? How can they distinguish themselves from the myriad of other companies out there?
JW: I see Pilgrims distancing ourselves more and more from what people would call the traditional EFL world. Ultimately what we do is about people and I think Pilgrims will continue to lead the way in understanding people and inspiring them no matter what the medium. You know, we've seen lots of tech and innovations in this industry and 30 years later the one thing remains the same – people still lack confidence and feel bad about themselves and the results remain the same – that's where Pilgrims has so much to give!
KB: What are you planning for the 45th anniversary in Bratislava? How come you have decided to do it there?
JW: Ah yes Pilgrims 45th anniversary at ELT Forum in Bratislava 7 and 8 June!
Why there? Well despite what the Brexiteers among us think, the UK is not the centre of the world and not the cheapest place to get to.
KB: Ah, yes, agreed!
JW: So we decided somewhere fairly central, well served by airports – Vienna is just an hour away – and a place where we have a huge affinity with teachers thanks to Klaudia at Bridge School and Jana and her team at Harmony in Trnava would be easier for people. ELT Forum was already starting to establish itself as a good conference with excellent speakers, so it made complete sense to partner with this already excellent conference rather than go it alone. So lots of exciting ideas being discussed right now – so watch this space for exciting announcements very soon!
KB: That's great. Cheers for your time, Jim, and see you there!
Humanism in language teaching
A few weeks ago we / Klaudia Bednarova and Jim Wright… et al.???/ discussed our projects, and picked the brains of the wise and experienced ones. Among many other things we discussed humanism in ELT. We´d like to share a bit of the discussion Klaudia Bednarova recorded with Jim Wright. Thank you Jim for all the arguments and long chats.
You can view the interview here.
The inspiration for transformation
Why do you do what you do??? Some thoughts…
See here
And here
"Please don't kick yourself when you're feeling down…" ❤❤❤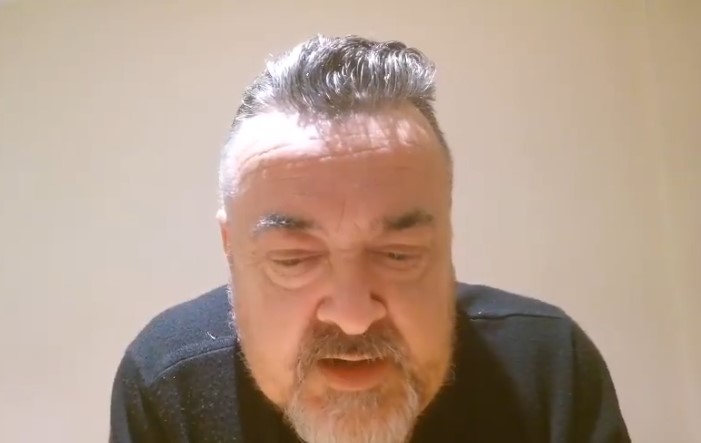 You can view the interview here
Recorded on 11th Oct 2018
Accepting you have a chronic illness...
Yes there's days when I wake up and think, I don't need this, I don't need to spend 4 hours every other day in the dialysis ward after a long day at work. But you can't say Oh I don't feel like doing this today, you just got to get on with it.
But those days when it gets too much, I let it get too much, for five minutes, I give myself time to get upset, you have to let it out. You see the thing we get wrong about chronic illness is that you have to be brave, you have to be a fighter, you need to be coping and if you don't you've given up.
But for me, you fight when you disagree with something or don't accept it. What a waste of energy! Fighting hands the gift of your energy to the very thing you're fighting against
You see acceptance is key, when you accept something or a situation, it doesn't mean you're giving in, but that you are in total control, you accept what is happening to you and you accept what is possible and what isn't possible. When you consider 4 years ago the doctors said I'd be lucky if I had another 18 months, complete acceptance gave me the energy and peace for my body to do what it could to heal.
Here I am granted, with complete kidney failure, can't be fixed, but we're looking at a long term plan for transplants etc. Why, because there is no reason why I can't have a longer life, because my body is at peace, because I chose peace and acceptance, instead of fighting or being seen to fight to please other people's expectations and then secretly being frightened and scared in private moments.
When people get a chronic illness it's easy for it to take over your life, you assume the identity of your illness, but here's the thing, no matter how ill you are, you are not your illness, you are the same person, who just happens to have an illness. This is a massive shift in attitude and it works - this is the evidence!
Why am I posting this, for significance or sympathy?
No. When I was in hospital all those years back, I saw people die, I saw people who had given up, who had assumed the identity of their illness, I heard them calling out their regrets, wishing they'd lived the last few months of their life while they could and realising how much time they'd wasted on resentment and fighting, in their subconscious state reality breaking through and repeating the same regrets 5 or 6 times, crying out into the night for some kind of forgiveness, whilst realising it was too late- this is something I will never forget, it tore at my very soul.
I remember thinking if I get out of here, I'm going to live every day like it's my last and help people to realise - You don't have to wait until you're nearly dying to start nearly living and above all - You are not your illness! You are still you, the amazing you who loves and is loved by many.
Feel free to pass this on to anyone you know who is suffering, you see something I've learned by experience - it's not the suffering of physical pain that gets you, it's the suffering you give yourself inside your head that will get you in the end.
Being amazing - as well as all the positive stuff, also means taking responsibility when things aren't going well too.
Just so you know - I'm doing great - I may have an extra hole in my chest, but I never felt so whole!
I think it's been put there to let out all this good energy...
Acceptance is the key to peace x
Now we have to accept that Jim is no more with us…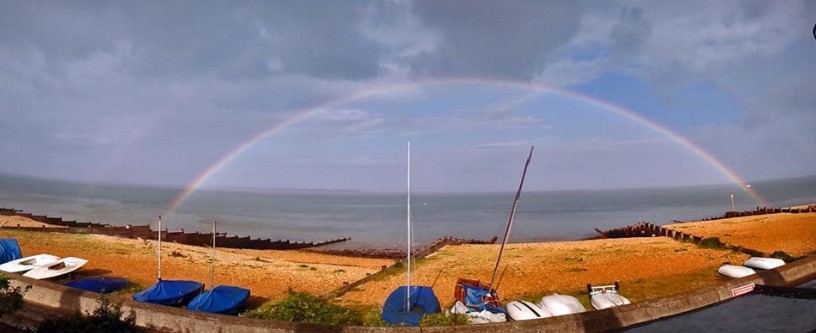 Jim Wright (†16th November 2019) - Principal of Pilgrims: The Man Who Made a Tremendous Contribution to Pilgrims and to ELT More Widely


Conference