Editorial
Dear HLT Readers
I usually start my editorial with Pilgrims news. This time the news is very sad. Jim Wright – Principal of Pilgrims is no longer with us. In this issue of HLT I would like Jim himself to speak about his passions in life, his love for Pilgrims and the people he met, his dedication to facilitating humanistic and cutting edge English language teaching, his disease and his life philosophy. In Jim Wright († 16th November 2019) - Principal of Pilgrims: The Man Who Made a Tremendous Contribution to Pilgrims and to ELT More Widely you can read his texts, his posts and find links to interviews with him. Jim was a great supporter of our HLT magazine and loved people and teachers dearly. We will miss him a lot.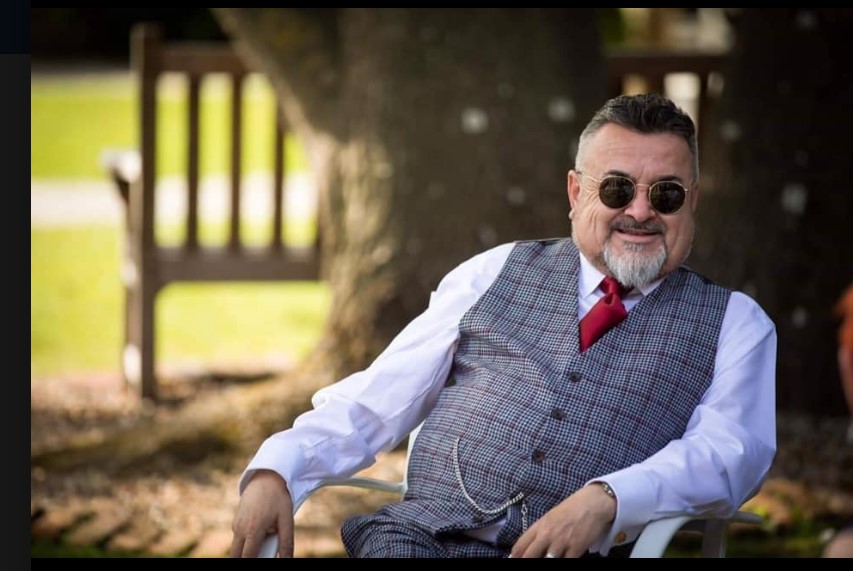 Many of you may have left posts for Jim, expressed their sadness and offered their condolences to his wife Lizzie and his family on Facebook at https://www.facebook.com/JimPilgrims . In the February issue I would like to publish contributions from his friends and colleagues. If you would like to contribute too, please send in your voice by the beginning of January 2020.

As for the coming summer, the Pilgrims dates and courses for 2020 can be seen here
More details will be announced soon so start planning your teacher training summer, apply for grants and … reward yourself.
The December issue is hosted by South Korea and the host editor is Chris Kobylinski. So without further ado I will hand over to him. Thank you so much for your hard work, dedication and for putting together such an impressive issue. Working with you has been a pleasure.
Hania Kryszewska
HLT Editor
Email: hania.kryszewska@pilgrims.co.uk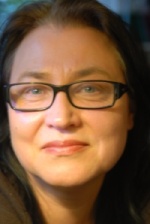 Dear HLT Readers,
안녕하세요 (An nyeong ha se yo) which means hello in Korean. When I first reached out to Hania last year to do a Korean issue, what I had in mind was very different from what you'll find in this edition. Reality and expectations rarely match. Luckily, in this situation, the reality isn't bad, just different.
I imagined that I would be swamped with submissions from both Korean teachers and non-Korean teachers living and working in Korea, but that didn't come to pass. For a variety of reasons, I didn't receive many submissions from Korean teachers. Obviously, it isn't ideal to have a Korean issue with such a small percentage of Korean authors, but I did attempt to make it as inclusive as possible. Luckily, with the help of some good friends and Hania and her extensive network, we were able to complete the issue. Despite that failing, I still believe this month's publication reflects the Korean context and shows enough voices and opinions to give an accurate reflection of what is happening here and what is on the minds of educators and students alike in this wonderful country.
This issue features content from teachers and even students who work or have worked in South Korea and touches upon many topics that are relevant not only in Korea, but all around the world. It even shares some uniquely Korean poems and stories that can inspire new lessons and activities for many teachers unfamiliar with South Korea!
The article section contains articles on a variety of topics, which you can see by perusing the titles: Teaching Young Learners in Korea: Adapting the Syllabus and Materials to Meet Their Needs by Jamie Jackson, Examining the ZPD and Contingent Teaching in a University EFL Grammar Class in South Korea by Tyson Alexander Vieira, English Language Acquisition of a 6th Grade Korean Student: A Case Study by Stephanie Ptak, Nonverbal Signaling in the EFL Classroom: Implications for English Teaching in South Korea by Kelsey Ulrich-Verslycken, How I Learned to Stop Worrying and to Love Task-based Learning and Teaching (TBLT): An Action Research by Luke O'Duffy, CCQs and ICQs in the Korean Educational Context: Some Practical Tips by Andrew Griffiths, and EAP Outcomes, Instruction and Future Directions at the University level in Korea by Richard Prasad and Chris Kobylinski. In each of these, the authors are examining specific situations in South Korean classrooms and environments; however any of these situations might be valuable for teachers situated elsewhere in Asia, or beyond.
A skill that certainly applies to teachers everywhere is writing and a few of the articles touch upon this. Shaun Justin Manning's article Using a Corpus for Post-writing Corrective Feedback on Word-choice Errors explores a unique way to use a Corpus for giving writing feedback. Also related to writing, but on a larger scale, the team of Boryung Choi, Dahoon Song, Hanjoon Lee, and Max Watson make the case for adding a writing center at their university in The Case for Providing Institutional Support for Student Writing at HUFS.
Michael Heinz addresses another skill in a unique way in his piece A New Take on Debate: A Five-Step Approach to Discussing Policy Debates, where he advocates that teachers adopt a different approach to policy debates in the modern classroom. Another article that re-examines our classroom is Role-Playing: Game-based Learning. In this piece Michael Armstrong shows us how and why something that people enjoy outside of the classroom can motivate students and encourage speaking inside of the classroom. And speaking of motivation, every ELT magazine needs a piece on motivation, and Robert Sawlor recalls some lessons that he learned from sports and how they can be applied by teachers to motivate students in Be a Coach, Not a Teacher.
The 21st Century Skills section gives us three articles that show how technology can help both teachers and students, as well as four articles that examine global issues. Ed Topliffe focuses on some lessons he did in a CBI photography class in Content-based Instruction: Application of Knowledge of Manual Camera Settings, and in Using Online Collaborative Writing to Illustrate Research Skills, Richard Prasad shows us how technology can be used to help with collaborative writing. Finally, Daniel Svoboda explores how technology can streamline the collection and feedback of assignments in An Aggregated Automated Anonymized Assignment Collection (A4C) System for Translation Classes.
Perhaps even more important in the 21st century classroom is examining the roles of teachers and students in this ever-changing global world. There are many important things to consider when we try to educate students to become global citizens, and these articles cover a wide spectrum: Michael Bradon's article, Social Justice in ESL/EFL Curricula: A Case Study in Korea, and Christopher Miller's article, Global Issues Discussions: Cultivating Conversational Skills for 21st Century Citizens, explore how to create and foster discussions that explore social justice and global issues. In Speaking of Freedom in South Korea, Jonny Bahk-Halberg shares his experience and stories from tackling difficult issues with his students. Finally, Jocelyn Wright shares her knowledge and experience with Peace Linguistics in Peace Linguistics: Contributions of Peacelinguactivist Francisco Gomes de Matos.
One of my favourite sections of HLT has always been the Lesson Ideas and Golden Classics sections, because I love to find new ideas to try in the classroom. Hopefully something from this issue will inspire some of you to try something new in your classrooms! Jema Abbate gives us a dramatic lesson about using our voices to show how we feel in Switching Voices. While switching voices is universal, A Writing Lesson Using Korean Poetry: Sijo, by Michael Free and The Magic Millstone – Learning a Korean Folk Tale from KC and her teacher David Heathfield highlight a traditional type of Korean poem and folk tale. I really like these two lessons, because the authors are sharing something very Korean, yet universally applicable. And in the Golden Classic section, Justin D. Harrison shares some lessons he's built with the classic game Jenga in Let the Blocks Tumble: Jenga in the ESL Classroom. Using a Classic, Computer-free Game to Strengthen Student Speaking Skills.
The Voices section contains an interesting mix of personal pieces about teaching and learning English in South Korea from a variety of teachers, a former teacher, and a student. Teachers Jimin Yoo and John Breckenfeld share Jimin's experience of teaching in Korean Primary schools in ELT in Korean Primary Schools: Three Common Methods and Kyungsook Kim shares some insight into motivating young learners in How to Motivate Lower-level Students in Korean EFL Context. Through When Experience is Silenced, Quinton Stephen reveals his thoughts and shares his experience of being a non-Korean teacher in a rural school district. This portrait is a pretty interesting departure from the modern South Korea that most people read about and see in the media. Lyman McLallen, a former professor in Korea who recently returned to the USA gives us some thoughts on learning English in Native or Second Language Speakers, It Makes No Difference. And speaking of learning English, Minjeong Namkung depicts her English learning journey in Korean English Language Education: My Experience Learning English.
The work submitted from contributors with a connection to South Korea wasn't only limited to articles, reflections, and lesson plans; it also included a book review, a wonderful illustration and a few poems. Todd Hull's review of The Elements of Language Curriculum: A Systematic Approach to Program Development by James Dean Brown can be found in the publications section and Jen Lee's Dear Korea: Never Surrender can be enjoyed in the Humour section. Jen is a wonderful artist and I'm happy she was willing to share one of her works with us. Finally, in the Poems section, Joseph D. Stec and Michael Free share their poems Pride-less and Elegy. Michael Free's poem is very personal and is deeply connected to an event which rocked the Korean Education system a few years back, so please look into that after you read his poem.
Like all countries and education systems, the South Korean education system is far too complicated to be accurately portrayed in one issue, but I hope that this issue does give you an insight into the Korean education system and I hope that some of the articles, stories, and lessons, inspire you. Thank you and I hope you enjoy this issue.
Chris Kobylinski
Guest Editor