Delta Publishing: New Term, New Books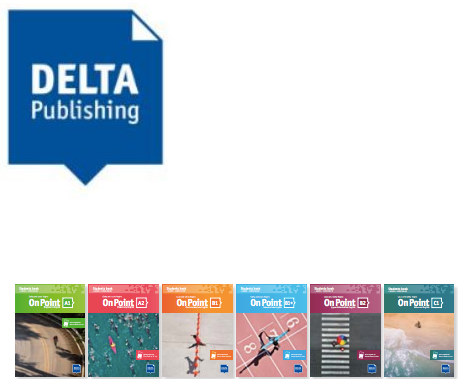 On Point for proven learning methods that gives students a classic approach to learning English.
Levels A1 (Elementary), A2 (Pre-Intermediate), and B1+ (Intermediate) are now available including the online BlinkLearning editions so that students can access their course anytime, anywhere. Find out more about On Point here

Bloggers is the course to connect your students to the world. Designed with the way teens like to learn, Bloggers engages students with relevant topics and challenges that give them a real sense of achievement.
Levels 1 - 3 are now available, including the online LMS version with BlinkLearning.
Review of: Expanding Literacy Practices across Multiple Modes and Languages for Multilingual Students
Amber Deig, US

Short Book Reviews
Hanna Kryszewska, Poland

New Title from Crown House Publishing: Making Every RE Count


New Title from Crown House: Emotional Literacy


Delta Publishing: New Term, New Books