Short Book Reviews
Hanna Kryszewska is a teacher, teacher trainer, trainer of trainers. She is a senior lecturer at the University of Gdańsk, Poland. She is co-author of resource books: Learner Based Teaching, OUP, Towards Teaching, Heinemann, The Standby Book, CUP, Language Activities for Teenagers, CUP, The Company Words Keep, DELTA Publishing, and a course book series for secondary schools: ForMat, Macmillan. She is also co-author of a video based teacher training course: Observing English Lessons. Hania is a Pilgrims trainer and editor of HLT Magazine. E-mail: hania.kryszewska@pilgrims.co.uk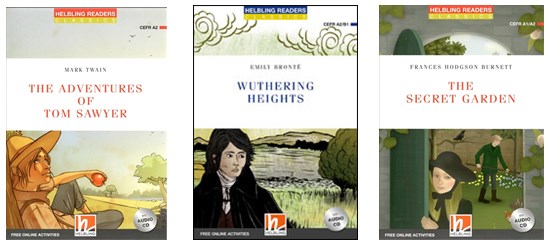 Helbling Readers Classics. Books with Audio CD and Online Access Code Helbling Languages (2009-2013). The new titles include:
A1/A2 The Secret Garden. Frances Hodgson Burnett. ISBN- 978-3-99045-811-2, pp 80,
A2 Oliver Twist. Charles Dickens. ISBN – 978-3-99045-806-8, pp 84,
A2 The Adventures of Tom Sawyer. Mark Twain. ISBN –978-3-99045-808-2, pp.108,
A2/B1 Wuthering Heights. Emily Bronte. ISBN – 978-3-99045-813-6, pp 112,
Books in this series of graded reading materials for teenagers come at five levels – 3 KET levels (colour coded in red) and at two PET levels (colour coded in blue). The books are adaptations of well-loved classics, so obviously the stories are interesting and a good read. First the learners first become familiar with the author and the story behind the book, and then they do some vocabulary activities. Then as they read the story they can see the new words marked with a dot (and explained at the bottom of the page). They can also listen to the whole story and do some activities available on an accompanying audio CD. As they read the story they can do some while reading mini tasks. Finally, there are some post-reading activities. The readers are pleasant to the eye thanks to good illustrations and careful page design; each book is illustrated in its own individual style. This series of graded readers is well-established and popular among language learners as additional reading and CLIL material. More free online activities are available from www.helbling-ezone.com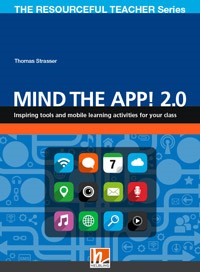 Mind the APP! 2.0. T. Strasser. Helbling Languages (2018). ISBN 978-3-99045-768-9, pp. 228. The book was published in The Resourceful Teacher series which established its reputation as a series which combines classroom routines with innovative and creative techniques. It addresses various issues and presents how new developments in linguistics, pedagogy and cognitive psychology can be practically implemented to enrich and deepen classroom practice. The author of this book is a teacher, teacher trainer and a researcher of new technologies, which is a perfect combination for this kind of book. The book is an update on Mind the APP! T. Strasser. (2012) also reviewed in HLT at
http://old.hltmag.co.uk/oct14/pubs01.htm
Like the previous book, Mind the APP! 2.0 introduces teachers and their learners to some of the most useful and interesting web applications which enrich our teaching and motivate the learners through such tools as Wordle, Animoto, TodaysMeet, Voicethread and Prezi . The various apps are presented in clear easy to follow step by step sequences, and the numerous screenshots help visual teachers to follow the stages of the procedure. The author shows how each application can be used in a variety of ways. The book contains around forty apps which fall into five categories: teacher tools, visualisation, collaboration, audio, writing, and how to go mobile with educational apps. This last chapter is really the only new addition, when you compare it with Mind the App! The Mind the App! 2.0 website includes video tutorials exclusively produced for the apps from the book and links referred to in the book are regularly updated.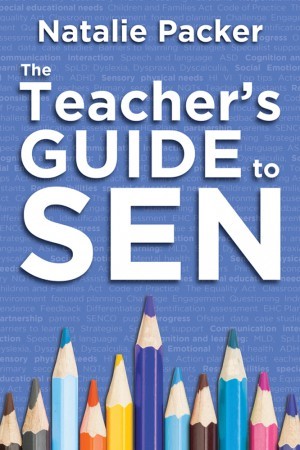 The Teacher's Guide to SEN N. Packer. Crown House Publishing. (2017). ISBN: 978-178583025-9, pp 175. This book is useful both to teachers of primary and secondary learners. It helps them become familiar with various aspects of SEN and inclusion: some historical background, relevant documents and above all gives some tips. Some particularly important areas the book covers include how to provide high quality teaching for all the learners in the class, how to seek successful SEN support, how to engage other professionals and parents. However, the chapter that must not be missed is the teacher's toolkit which includesactivities for communication and interaction, for cognition and learning, for dealing with various kinds of difficulties (emotional and mental difficulties), and for catering for various sensory or physical needs. The book is very accessibly written in an uncomplicated style when dealing with complicated matters. There is a lot of information but the reader does not suffer from overload as apart from some dense text, information is given in note form, bullet points, case studies and Did you know? boxes, boxes with areas for reflection and tips (Try it! boxes).This book is a must for every teacher, and will be an eye-opener for many.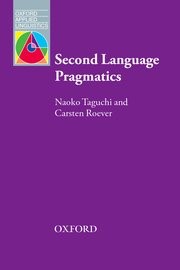 Second Language Pragmatics. N. Taguchi and C. Roever (2017) Oxford University Press. ISBN 978-0-19-420058-5, pp 328. The book appeared in the well-established Oxford Applied Linguistics series advised by Anne Burns and Diane Larsen-Freeman. This book looks at various theories in pragmatics research, acquisition and sociolinguistics. It discusses pragmatics seen from the perspective of multilingual societies which use one shared language. Overall it touches a new subject, a relatively unchartered territory. The book starts with looking at cross-cultural pragmatics, and then maps out the disciplinary domain and provides some historical background. There follows a description of various theoretical models, and research models in pragmatics. A whole chapter is devoted to individual differences between learners, and another one to contexts for pragmatic development. Finally, the authors look at ways of teaching and assessing pragmatics, and implications resulting from L2 pragmatics and globalisation. The book is a serious read suitable for an experienced audience like MA and PhD candidates, their tutors and other researchers in the field.
Please check the Methodology & Language for Primary course at Pilgrims website.
Please check the Methodology & Language for Secondary course at Pilgrims website.
Please check the Practical uses of Mobile Technology in the English Classroom course at Pilgrims website.
Please check the Practical uses of Mobile Technology in the English Classroom course at Pilgrims website.
Please check the Teaching Advanced Students course at Pilgrims website.
Please check the English Language course at Pilgrims website.
­­­­­­­­­Please check the Special Needs and Inclusive Learning course at Pilgrims website.
Please check the How to be a Teacher Trainer course at Pilgrims website.
Game in Teaching of Russian as a Foreign Language. Exploration of Game as an Educational Phenomenon
reviewed by Zhivka Ilieva, Bulgaria

Short Book Reviews
Hanna Kryszewska, Poland

Teaching English through Drama
Shaun MacLoughlin, United Kingdom

My Child's Different: The lessons learned from one family's struggle to unlock their son's potential
by Elaine Halligan, Crown House Publishing

The Purrfect Pawse. A little book to help children pause, stretch and be grateful
from Crown House Publishing