To the Editor
Letter 1
Letter 2
Hi Hania
Hope you're all well and had a great summer up on the hill. My new book has just come out and was wondering if it's possible to spread the word via your mailing lists. The link is:
https://www.pavpub.com/pavilion-elt/putting-the-human-centre-stage
Putting the Human Centre Stage | Pavilion Publishing
Description. New from Mark Almond, Putting the Human Centre Stage addresses the hidden skills within a teacher's repertoire. It focuses on a teacher's interpersonal skills, classroom presence, classroom atmosphere and group dynamics, teacher's voice, non-verbal communication, the general affective aspects of teaching, motivation, rapport, teacher's energy and motivation, improvisation ...
Mark Almond
Senior Lecturer
Department of English and Language Studies
Christ Church University
Canterbury
Kent
CT1 1QU
Tel: +44 (0)1227 782308
My webpage:
http://create.canterbury.ac.uk/view/creators/Almond=3AM=2E=3A=3A.html
Letter 3
Hi Hania,

I hope this email finds you well. My name is Ellen and I'm the Community Manager over at Tutorfair. Tutorfair is an online tutoring service which connects students with local tutors in their area. We're an organisation completely committed to education, so much so that we've set up our own foundation which helps fund tutoring for children in challenging schools. (…)

I look forward to hearing from you soon.

Best wishes,
Ellen Morris | Community Manager
Letter 4
Letter 5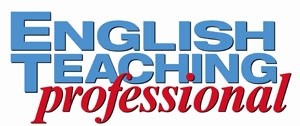 Blog: Ten things to do in class after the holidays
"It is not uncommon for teachers to be asking students questions like 'What did you do during the holidays?'... But questions like that can sometimes fall flat on their faces. Less-motivated students might offer one-word answers... students from less privileged backgrounds might feel uncomfortable about their lacklustre versions of the holidays, or you might just be the third teacher that day asking that same question."
Are you stuck for ideas to help you break the ice and motivate your students on the first day of term? Chia Suan Chong brings you ten activities to help you get back into the swing of things on your return from the holidays.