Staying Positive in Difficult Circumstances
Marjorie Rosenberg has been teaching English to adults, at the tertiary level and has carried out teacher training for over forty years in Graz, Austria. She has published in the field of business English, general English and on the subject of teaching diverse classes of learners. She has held plenaries and workshops at numerous conferences around the globe and was recently involved in two projects with EVE (Equal Voices in ELT) to mentor female classroom teachers to become conference presenters themselves. Marjorie was the Chair of Teachers of English in Austria, the Coordinator of the IATEFL Business English SIG and is a past president of IATEFL. Email: marjorie.rosenberg@email.com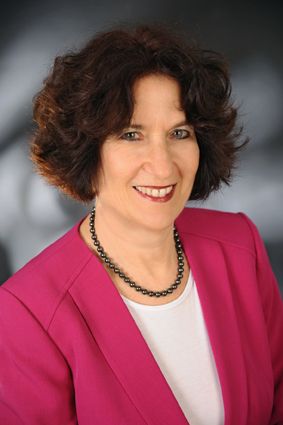 Things were looking very interesting at the beginning of 2020 with trips to some places I had never been as well as some I was eager to go back to. I hadn't been on the road since the fall of 2019 and was really looking forward to vising Zagreb, Croatia, and Mostar, Bosnia-Herzegovina to promote a book and then to heading to the IATEFL Conference in Manchester, UK. There was also a trip planned to Israel to work with teachers in Jerusalem, Haifa and Tel Aviv and then on to Warsaw, Poland to give a conference keynote talk. We were hearing some rumblings about a virus that was in Wuhan, China but most of the people I knew were still making travel plans and continuing to teach face-to-face, meet friends in restaurants and cafes and look forward to summer vacations.
At the beginning of March with my Balkans trip coming up I checked with my brother who is a medical researcher at a university medical school in the US to ask him if this virus we were hearing about needed to be taken seriously. He told me that universities in the US were sending students home and that 70 cases had been reported in the US at that time. He also sent me an article by Dr. Anthony Fauci which was the first indication I had that things might not work out as I had planned. However, work continued as usual with my classes of adult learners but the publisher and I decided to play it safe and cancel the Balkans trip as we thought we might not get the audiences we were hoping for. An added worry for many of us ex-pats was that we could get caught on the wrong side of a border in case we got sick or had to quarantine and couldn't get back to the countries we lived and worked in. And then on March 11, 2020 I was teaching what turned out to be my last face-to-face lessons for the next year and a half. During my break I had a look at the inbox on my phone and saw an email titled 'English lesson vs. Corona Virus' and assumed that it most likely did not contain good news. Indeed it wasn't as the email explained that the lesson planned for Friday, March 13 was not going to take place. Over the next two days we heard that Austria would be entering a lockdown beginning on Monday, March 16 and we began to figure out how to manage things such as shopping and appointments that had been set up before we were told to stay home. Everything considered non-essential was cancelled and at the very beginning my partner did the shopping for the two of us. We ordered cloth masks online and got some from a friend who began sewing them and distributing them. My partner started printing frames for face shields on his 3D printer and we were able to repurpose overhead transparencies I still had in a cupboard. Every day at 6 pm we went out onto our roof top to applaud the essential workers and once a week I offered a song to the neighborhood.
This went on until May 1 when things became a bit more normal and we were 'allowed' to go out for walks, etc. Those first few weeks of going out were scary, I remember not wanting to go into our basement storage area as I had no idea who had been there before and every trip to the grocery store at the beginning felt like a challenge. While we were in the first lockdown I tried to keep a diary but the days were just too similar. I found that social media helped and began an online group in Facebook called 'Staying Positive'. What was fascinating with this group was that it consisted of people I met when I lived in the US and have known for years as well as a large proportion of ELT friends and colleagues. We have managed twice to have get-togethers online with people from three or four different continents.
Work had stopped at the beginning but after several weeks of not teaching at all, two of my three groups decided they would like to continue online giving me the chance to learn new skills. In addition, requests came in to give conference keynote speeches or other presentations through a variety of online programs which also meant learning new skills. We were hoping against all odds that the virus would weaken in summer and booked a flight to Crete for late June but the flights were all cancelled so we spent the summer of 2020 at home which was the first time we had done this in over thirty years.
We all realised that we were facing a 'new normal' and after some weeks or months of adjustment, the important thing for me was to find ways to stay positive and productive. I was lucky that I could teach and continue with writing projects online and I've even stepped out of my comfort zone to write online courses, something I had never done before. As someone who has always believed in life-long learning, I was able to put my beliefs into practice and became familiar with several online platforms. An additional challenge was setting up new courses and getting to know students through a computer screen who I had never met in person. All the practice I had had of establishing rapport was put to a test and it was gratifying to discover that the same techniques worked. Expressing interest in someone and being aware of what they need was also possible in this new teaching situation and when I was able to meet the two 'new' students I only knew through my computer screen, it felt like we had known each other for a long time.
Time became more fluid and I found myself looking for ways to give something back to the community as I had done for years by volunteering on boards of teacher associations. I became involved in the EVE - (Equal Voices in ELT) TESOL Africa project and mentored an English teacher in Africa to prepare her for a talk at an international conference. This was fascinating and it was a joy watching my mentee talk about her work to an online audience. Since then I have also mentored a colleague in North Macedonia through EVE-ELTAMmk and her presentation is coming up soon. I found that looking for ways to help others helped me to keep a positive attitude and so got involved in a phone-banking campaign to help other US expats register and vote in the US presidential and congressional elections. Of the 400 to 500 people I spoke to, the vast majority was very happy to be called and enthusiastic about being able to cast their ballots.
An important change for me was changing my routines. I had never been much of a sports person but I started walking every day, first with just 1,000 steps on our roof terrace but once we could get out again, we began walking 2 – 4 kilometers a day and have been doing this now for almost two years. We are lucky to have balcony space and decided to make good use of it by becoming balcony gardeners with fruit and vegetables we grow ourselves in raised beds. We've really enjoyed the variety of vegetables that have been happy in the climate here as well as several miniature fruit trees and two strawberry patches. Cooking has become a fun hobby and we love experimenting with new recipes and ideas. As nature and just being outside is important we meet friends and family for walks and are looking into new places to explore.
These past two years have given me a lot of time for self-reflection and thought. What is it that we need to do to stay positive? Part of it for me is continuing to feel useful and productive and I am grateful that these opportunities arose. Exercising more and taking time to make healthy food and have leisurely meals is also a contributing factor towards both mental and physical health. In times with less work, I was able to sort through things in my office and create a comfortable working space which also adds to my general wellbeing. There is more time to read, to chat on the phone, to set up online calls with family and friends and just to relax. There are things we miss, of course. We are still being very careful and picking and choosing activities we take part in. We were able to travel last summer and are making plans for 2022 as well. There were even a few months when I could again teach face-to-face and realised again how much I love working with my students even after forty years of teaching. It is comforting to know that the profession I hadn't started out to do, turned out to be the absolutely perfect one for me.
I had started gathering ideas for a talk I was scheduled to do on having a positive attitude and was very sorry when it had to be cancelled. But some of the ideas I found can be implemented easily. We can write messages to ourselves about what we will do when the virus is no longer a major threat and mail these to ourselves or put them away and take them out when it is appropriate. We can work on collecting positive memories or words and write about them. We can collect positive ideas with friends or family and then choose a time to read them together and comment on them. Just working on positivity can have an effect on our mental health, which leads to resilience and the ability to cope when outside factors present challenges we had never anticipated.
In recent days we have all been shocked by another situation, namely aggression being carried out on a sovereign European state by another. Many of us are glued to news reports on the radio, TV or online sources. We are trying to reach our colleagues and friends and relatives to find out if they are safe. Refugees are pouring into many of the countries we live in. Staying positive in these situations is a true challenge but finding ways we can help is a step in the right direction. Gathering items for transport to refugee centers, contacting people and offering support, donating what we can, helping someone else with their wellbeing, or looking for innovative ways to give something back to our global ELT community are all things we can do and will hopefully not only help others, but aid us in our resolve to do good and create positive energy in our surroundings.
Looking ahead, the future is again uncertain but we have both seen what we can do and what we are comfortable doing which has given us both strength to continue to be careful and wait until we really feel safe before taking on certain activities. It has been a real learning experience and I am grateful every day that my family and friends have all gotten through this. The virus and what it has brought to us has been an eye-opener in so many ways and my wish for all would be to continue learning what we can about ourselves, those around us and what we need to do as citizens of the world.
Strategic Competence and Why We Don't Love It As Much As We Should
Steve Hirschhorn, UK

Where Are We? Who Are We? Why…? Changing Realities
Susan Holden, Scotland, UK

Staying Positive in Difficult Circumstances
Marjorie Rosenberg, Austria

Teaching in the New Normal – Challenges and New Opportunities
Mojca Ketiš, Slovenia

So What Do You Do Then?
Steve Hirschhorn, UK