Hellyer's Coup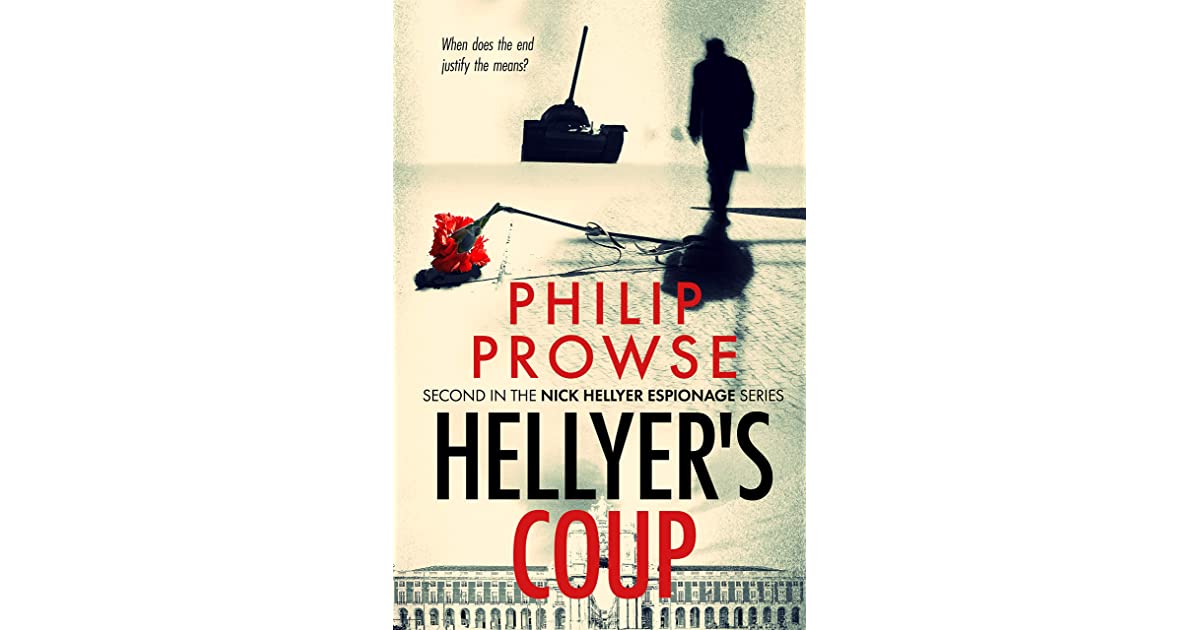 Hellyer's Coup
2021, Kernel Books
available on Amazon
pp. 300
£7.99
This is the second title in the on-going series about the adventures of Nick Hellyer, an accidental spy unwillingly enlisted by an unscrupulous operator in British Military Intelligence after a sexual indiscretion at Cambridge. In the first Nick Hellyer novel, Hellyer's Trip, set in Alexandria and the Middle East, Nick ends up in jail – but is extracted by his controller in London.
This new adventure has mainly Portuguese settings. We are back in the early 1970's, with Portugal still under an authoritarian, right wing government run by Caetano, the successor to the dictator Salazar. Portugal is facing increasing unrest and calls for independence in its African colonies, especially in Angola and Mozambique. At home there are rumblings of a coup by younger army officers.
Nick is sent to try to find out as much as he can about the way the wind is blowing. He finds himself involved with a sinister, psychotic, British scientist working on a vaccine against the Sarin nerve gas. If this can be sold to the Portuguese, they will be able to use the nerve gas to wipe out the rebels in Africa while remaining immune themselves. Can this be prevented? And will the officers' coup succeed? Read on to find out.
The plot is fast-paced with rapid twists and turns to keep readers on their toes. The story is action-packed with many changes of scene – to and fro-ing from Madeira, where it opens, to London and Cornwall, Angola, Mozambique, Coimbra and Lisbon. There is an abundance of convincing local colour. The dialogue is zippy and attention-grabbing, there is violence and plenty of love interest, and there is a web of intrigue, deception and double-dealing along the way. The characters are complex and engage the reader's attention throughout.
There is also a feeling of authenticity, achieved in part by meticulous attention to detail. Both the geographical and historical settings and the scientific and military information have been meticulously researched and ring true.
The book was not written with language learners in mind. It is a 'real' novel which makes no linguistic concessions. It is, however, highly readable and fulfils Krashen's requirement that extensive reading material should be 'compelling'. It would therefore be eminently suitable for Upper Intermediate and Advanced students who are looking to make the transition from apprentice readers to accomplished, fully-competent members of the confederacy of readers. There is also some possible pay-off for ESP in the science-related parts of the story.
After this engaging story, we can now look forward to Nick's next mission, which is likely to be just as gripping. Bring it on!
The Creative Teacher's Compendium: An A-Z Guide of Creative Activities for the Language Classroom, an author's review
Alan Marsh, UK

Short Book Reviews
Hanna Kryszewska Poland

Mentoring Teachers to Research their Classrooms: A Practical Handbook by Richard Smith
Brian Welter, Taiwan

'The First Four Years of English' by Christoph Jaffke
Henk van Oort, The Netherlands

Tune into English
Fergal Kavanagh, Italy

Hellyer's Coup
Philip Prowse, UK