Short Book Reviews
Hanna Kryszewska is a teacher, teacher trainer, trainer of trainers. She is a senior lecturer at the University of Gdańsk, Poland. She is co-author of resource books: Learner Based Teaching, OUP, Towards Teaching, Heinemann, The Standby Book, CUP, Language Activities for Teenagers, CUP, The Company Words Keep, DELTA Publishing, and a course book series for secondary schools: ForMat, Macmillan. She is also co-author of a video based teacher training course: Observing English Lessons. Hania is a Pilgrims trainer and editor of HLT Magazine. E-mail: hania.kryszewska@pilgrims.co.uk

The Thinking Train. H. Puchta and G. Biggs (2020) Helbling Languages. Miners of The Fifth Moon. ISBN 9783990892404, pp 32, Survival ISBN 9783990892350 , pp32, Monkey Island. ISBN 978-3-99045-849-5, pp32, A Test for Jess. ISBN 978-3-99045-848-8, pp32, The Ice-racers of Triton. ISBN 9783990892367, pp32. Unreal School. ISBN 9783990892411 pp32. The new titles analysed in this review belong to The Thinking Train series of readers for young learners available at the five levels of the YLE Cambridge Exam; they get progressively longer and more complex grammatically and lexically. The aim of the books is to supplement an YL course by providing extra language practice, as well as by developing children's thinking skills. Each book has the same structure; first pre-reading tasks which introduce or activate some of the language used in the story. Then the actual story told through text and pictures, and after the reading there are activities which involve elements of writing or drawing, and finally a 'make and do' section with ideas for projects like make a bedroom in a box, make a flag, make a flip book, or make a sand timer. As the children listen or read the story they have to interact by pointing to particular pictures, miming, answering personal questions relating to the story, commenting on the story, speaking to a classmate, acting out, thinking or drawing. The stories are interesting, and beautifully illustrated. I am sure the series will be very popular with teachers and learners. Additional resources for the readers are available online. The Teacher's Guide gives further ideas how to develop thinking skills in a young learners' class and gives the reasons for doing so. It also explores the learners' and the teacher's role in teaching thinking, and the role of errors. Finally it gives a photcopiable checklist for teachers, a teacher self-appraisal check-list, and a teacher's guide.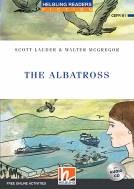 Helbling Readers Fiction. Dan and the Island Mystery. (A2) R. MacAndrew. (2020) Helbling Languages. ISBN-978-3-99085-258-9, pp 76. The Albatross. (B1) S. Lauder and W. McGregor (2020) Helbling Languages. ISBN-978-3-99089-255-8, pp 84. Here come some more Helbling readers in the Fiction series. Each story is a good read, pitched at the given level and has a message for the readers and promotes different values around the theme of travel. There is travel in time, travel in space, and travel in time and space. These travels involve meeting new cultures, understanding them, finding your place in them, and finally, making friends and surviving. As for the language input, the learners first become familiar with some lexis in the pre-reading tasks. Then as they read the story they can see the new words marked with a dot (and explained at the bottom of the page). They can also listen to the whole story and do some activities available on an accompanying audio CD. Finally, there are some additional after reading activities and other activities can be found at http://www.helbling-ezone.com/. The illustrations are pleasant to the eye and I am sure the new titles like the other ones in the series will be popular among young learners as additional reading material and extra language practice.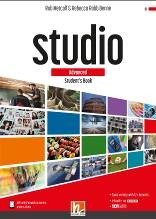 Studio Advanced. Student's book. L. Clandfield and P. Kerr.S (2020) Helbling Languages. ISBN-978-3-99045-913-3, pp 168. This course book is the last one in the new six-level course for adult learners. At least this is what the publisher says, but, in my opinion, it would be also suitable for young adults. The book gradually develops all four language skills but offers extensive opportunities for developing listening skills through audio and video recordings. The productive skills and receptive skills are grouped together while vocabulary is introduced and recycled throughout the whole book. The course is supported by on-line resources: Studio Digital Zone (extra listening and reading, student's workbook vocabulary practice and videos), e-online practice (cyber homework, projects and exam bank) and Helbling Media App (audio and video, pair work activities and vocabulary practice). The pie chart below sums it up really well: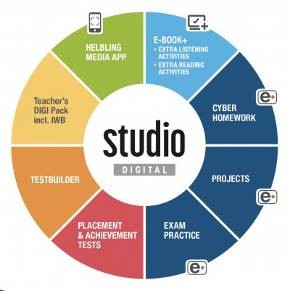 This is a truly modern course making use of the potential of learning online and mobile technology; the authors and publishing house have clearly made sure of that. It is a great shame though that the course does not take on board recent developments in teaching in Europe, especially clearly implementing mediation as defined by CEFR (2018). More information about the course at https://www.helbling.com/studio/ and
https://www.helblinglanguages.com/int/en/studio/studio-advanced
Successful International Communication. Chia Suan Chong. (2018) Pavillion ELT. ISBN-9 781912 75534, pp 176. The aim of the book is to help the readers understand and enhance their communication skills. The author is a multinational communication skills and intercultural skills trainer, and in her book she shares her ideas and experience. Her approach follows the ADAPT principle. A stands for Awareness, D for Don't Judge, A for Analyse, P for Persuade Yourself and T for Try. The 10 chapters in the book cover the following areas: English as Lingua Franca (ELF), intercultural awareness, building relationships, collaboration and teamwork, getting the right message, listening actively, leadership communication, influencing, conflict management, and communication beyond words. So first comes some background information, then various issues relating to culture and then specific communication skills. The way the content is organised it very varied – solid texts, boxes, problems to solve, reflection tasks, bullet points, diagrams drawings and many others; it is very easy to follow and keeps you insterested. The book can be used with students of cultural communication, more advanced language learners and professionals who have to work in multinational and multicultural contexts. If you would like more ideas from the author visit the ETP blog where she is a resident blogger and shares her ideas on a regular basis at
https://www.etprofessional.com/blogposts-by-chia-suan-chong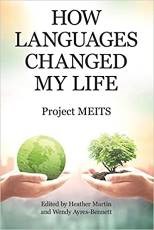 How Languages Changed My Life. Eds. H. Martin and W. Ayres-Bennett (2019) Archway Publishing. ISBN 978-1-4808-8457-1-51499, pp 178. This is a truly fascinating book and a real eye-opener for language teachers. A must read I would say. We, language teachers, teach language to children, teenagers or adults, and we see our profession as an important educational mission. But we usually focus more on the process as such, and think much less about what happens next, after our learners leave our courses or school. We rarely wonder what our learners will do with the foreign language we have taught them, how they will use it and how it will change or transform their lives. We often think about knowing foreign languages as a useful skill and rarely as a value. This book proves the latter through 26 stories in which the authors share insights from their lives and describe how a foreign language or foreign languages shaped them and affected their lives. The contributors come from various walks of life: a member of parliament, a journalist and poet in one, a linguist, entrepreneur, correspondent, a 'peace-builder', a jazz musician, just to name a few. The stories are short - just a few pages - written in different tones and are sometimes illustrated with a photograph. Most stories describe real events, very few imagined scenarios. The stories are the outcome of a research programme called: Multilingualism: Empowering Individuals, Transforming Societies (MEITS) the aim of which is to demonstrate the significance of learning languages, both to an individual and societies, as well as the importance of plurilingualism.
Stories without End. T. Sapp. (2018). Alphabet Publishing. ISBN 978-1948-4921-19 pp.134. The general aim of the book it to help learners actively engage with literature through reading it, getting inspired and creating it i.e. through own writing. The book offers 24 open ended stories which are the springboard for practising reading, taking part in discussions and creative writing or other creative projects. The topics challenge the students' ideas about various issues such as gender roles, relationships, values in life, and the perception of the surrounding reality. The procedures for each story consist of pre-reading tasks, reading or listening to the story proper which may be a 'short take' under approx. 500 words or 'mid length stories' between 500 and 2000 words, and finally post-reading tasks. Pre-reading may involve talking about related visuals, some vocabulary work, discussion of story related topics, while post reading may focus on comprehension, sometimes stylistic devices like euphemisms, and ideas for writing projects. The author does not state the age or language level of the addressees of the book but I would say it is late primary and secondary at around B1 level, but they can be adapted for higher or slightly lower levels. The timing will be entirely up to the teacher and the learners – depending how long the activities take or how long the learners and the teacher will want to spend on each stage..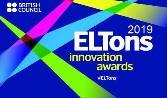 The way the activities are structured promotes critical thinking, 21st century thinking skills and lateral / divergent thinking. Therefore the book and its author genuinely deserved to be the finalist of the British Council ELTons Award for Innovation in English Language Teaching in 2019.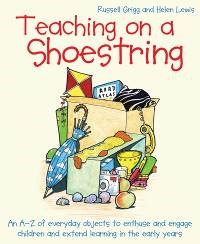 Teaching on a Shoestring. R. Grigg and H. Lewis. (2018). Crown House Publishing Limited. ISBN 978-1785-83307-6 pp.203. Some of the books reviewed in this column are strictly ELT publications which might have more general appeal to teachers of other subjects, whereas some titles come from teacher of other subjects which I believe would be very useful to teachers of English. This publication belongs to the latter category. The authors of the book are educators who have a very strong primary experience. As they say "We take many everyday objects for granted" and then they show how these objects can be given second live or many more lives when they are put to new uses. By doing so the authors offer exercises in lateral and divergent thinking, as well as develop creativity of teachers and their learners. It is important to use the real objects, so called realia, in the classroom as they relate the classroom experience to the outside world; one could say they are a kind of bridge. This approach also taps into the children's natural, inborn creativity. In the playground we often see how kids find new ways how to play with everyday objects. On the pedagogical side the authors apply the See Think and Wonder Approach (STW) which gives the approach a clear structure used to enthuse, engage, challenge and ask questions. As for the objects used … there is an A-Z: A for Apples, B for Bubbles, C for Cardboard Boxes, etc.… Finally using all these objects 'things bright and beautiful' in the age of plenty and abundance promotes the idea of sustainability, recycling and environmental protection. This book is not only a must for teachers, but also for parents and grandparents. I absolutely love it.
Please check the Methodology and Language for Primary course at Pilgrims website.
Please check the Methodology & Language for Secondary course at Pilgrims website.
Please check the How to Motivate Your Students course at Pilgrims website.
Please check the Drama Techniques for the English Classroom course at Pilgrims website.
Short Book Reviews
Hanna Kryszewska, Poland

New Freely-available Titles about and for Teachers' Professional Development


Your Spiritual Journey A Travel Guide
Henk Van Oort, The Netherlands

Tune into English – New Downloads
Fergal Kavanagh, Italy