Editorial
Dear HLT Readers,
I hope you are all safe and healthy. Welcome to the August issue and I must say that I am very happy that coronavirus did not stop us from publishing the next issue of HLT.
First of all some there is a Message from from Chaz Pugliese, Director of Education and Head of Teacher Training at Pilgrims. There are new developments worth knowing about.
Also in this issue we pay tribute to Paul Davis, a Pilgrims trainer whose books, conference presentations, and presence made a mark on ELT.
In Remembering Paul Davis his friends and colleagues remember his more private side and his unique personality. Paul will be greatly missed by all of us.

This issue is hosted by Indonesia so without further ado I am handing over to Flora Debora Floris. Thank you so much for harvesting so many interesting contributions and for putting this issue together. Flora will introduce this issue to you. Enjoy this issue…
Hania Kryszewska
HLT Editor
Email: hania.kryszewska@pilgrims.co.uk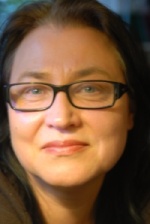 Dear HLT Readers,
Welcome to the August issue of HLT.
I am deeply grateful to Hania Kryszewska, HLT Chief Editor, for giving me the opportunity to use this space to share the contributions written by teachers and students who teach in Indonesia and/or have been connected to ELT in Indonesia. Though the topics represented in this themed issue of HLT reflect the diversity and richness of ELT in Indonesia, they are actually closely relevant to international ELT scholarship around the world.
As for this issue there are over 30 articles on a variety of topics. The biggest number of texts focuses on sharing practical ideas because we believe that when teachers come together to share information, resources, ideas, and expertise, learning becomes more accessible and effective for students.
Readers interested in using technology will enjoy The Application of the SAMR Model in The 12th-Grade-English Classroom of "S" Senior High School by Angela Grace Handoko, A Study of Indonesian High School Students' Perception on the Use of Instagram as English Instructional Media by Made Hery Santosa, The Use of Technology in English Language Teaching: Contexts, Constraints, and Hopes in Indonesia by Anita Lie, Virtual Reality (VR) and Augmented Reality (AR) in Language Classrooms by Johan Setiawan and Edwan Dhika Dwijayaputra Liew, Some Ideas to Bring Web Applications into Our English Classrooms by Diah Fakhmawati, Mobile Assisted English Language Learning: A Selection of Free Applications by Stephen J. Hall, and "Where is Komodo?": Student-tailored E-books for Indonesian EFL Learners by Nicole Lam and Ju Seong Lee. In each of these, the authors are examining the technology integration or presenting some ideas on how to bring technology for teaching/learning English. These articles will hopefully encourage more teachers to implement technology in the classroom through as many ways as possible.
There are also articles for those who teach reading and writing: Humanizing Your Reading Class: The Magic of Working with an Autistic Learner by Mega Wati, A Private Reading Lesson: A Story with Cia by Sandi Ferdiansyah, "Switching" to Critical Reading: Reading within the Four Resources Framework by Endang Setyaningsih, Read, then Write by Ekaning Dewanti Laksmi, Attending Voice in the Hybrid Contact Zone by Inggrit O. Tanasale, and Teaching Students on How to Summarize Journal Articles by Dyah Sunggingwati.
There are also articles on teaching sub-skills particularly grammar and pronunciation: Humanizing Grammar Teaching in Indonesia by David Wijaya and Jovita Gianina and To-Too-Two, Price-Prize, See-Sea by Johanna B. S. Pantow.
Some other practical ideas are also presented in the following articles: Discussing Religious Values in English Classrooms In an Intercultural Way by Fenty Lidya Siregar, Bilingual Short Story for Translation Class by Junaedi Setiyono, Impressive First Class Meeting: Jigsaw Technique Oriented by Siti Mina Tamah, Humour is No Laughing Matter by Willy A. Renandya, and The Integration of Art in Foreign Language Teaching by the C Group members Eleni Anastasiadou and Glikeria Selimi.
Each aforementioned article highlights best practices of teaching English seen from the authors' perspective that either are or should be implemented in the classroom. I hope that the ideas shared and discussed in these articles will help teachers around the world increase their student learning and achievement.
As teachers' reflection and observation are core components of continuing professional development, the August issue of HLT presents some articles about being a pre-service or in-service teacher in this challenging era: Problems Encountered by Student-Teachers In Two Junior High Schools in Central Java by Yulio Ageng Prastomo and Listyani, Learning from the Past: Self-Reflections of Three Indonesian Pre-service English Teachers by M. Faruq Ubaidillah, Shinta Amalia, and Veronico N. Tarrayo, and The Irreplaceable Teachers' Roles by Synthia Santoso and Oscar Jodi. These authors' voices hopefully will inspire other teachers to continuously self-assess their role, methodology, and pedagogy to produce optimal student outcomes.
In Publications section, there are review articles on inspiring ELT titles: Sociocultural Theory and the Pedagogical Imperative in L2 Education: Vygotskian Praxis and the Research/Practice Divide (Lantolf & Poehner, 2014), Dynamic assessment: A Vygotskian Approach to Understanding and Promoting L2 Development (Poehner, 2008), and Short Book Reviews by Hania Kryszewska.
The works submitted from contributors of this issue also include a few poems: The Sweet Smell of My Teaching Reflection by Singgih Widodo Limantoro, When I Taught English by Antonina Y.D Suryantari, Sandwich: for ESP teachers by Arnis Silvia, and Thoughts in Verse by a seasoned poet A. Effendi Kadarisman.
Finally, do not miss the thought provoking texts by Siusana Kweldju Memorization is Important for Academic Achievement, by Rida Afrilyasanti and Yazid Basthomi A Case Study on Nonverbal Communication in EFL Classes in the Indonesian Context and by Ali Saukah From Assessment OF Learning to Assessment FOR Learning. These gems shall not to be missed.
I hope that this August issue does portray an insight into ELT in Indonesia and that some of the articles will have much of value to offer to the teachers in Indonesia, Asia, and beyond.
Thank you. Enjoy this issue.
Flora Debora Floris
Guest Editor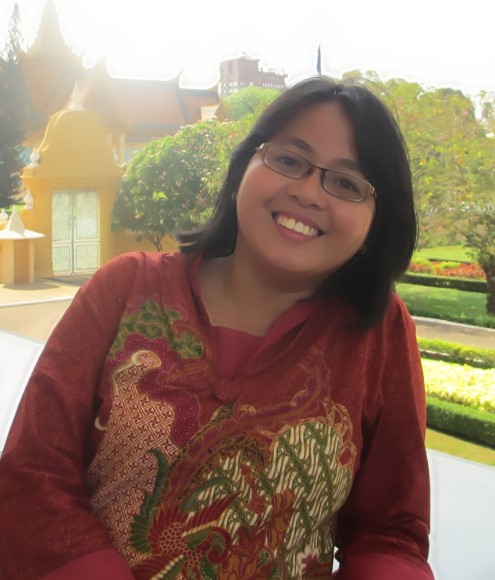 Flora Debora Floris is a lecturer at Petra Christian University, Surabaya, Indonesia where she teaches general/business English and language teaching methodology courses. Her research areas include teacher professional development, teaching English as an international language, and technology integration. Her recent published papers include "Promoting the Value of Non-Native English-Speaking Teachers" with Willy A. Renandya (PASAA, 2020) and "Mining Online L2 Learning Resources: From SLA Principles to Innovative Task Design" with Willy A. Renandya and Bao Dat (Multilingual Matters, 2018). Flora's published papers are available to preview via https://petra.academia.edu/FloraDebora.