A Course I Won in the Bonnie Tsai Scholarship for 2019
Hajnalka Fruttus started her career as a Business English teacher, trainer and business communication consultant. She has been an EFL kindergarten teacher since 2006 and works as Principal, mentor and preschool teacher at Orchidea Bilingual School.
She is a dedicated teacher of young learners. She believes that teaching languages should start at an early age. Her professional interests include bringing 21st century skills and systems thinking in the classroom, teacher training, and the quest for personal mastery.
Contact e-mail address: fruttushajni@gmail.com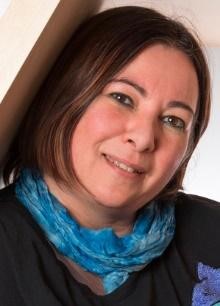 Last year I made an entry to the Bonnie Tsai scholarship for 2019 - Implementing 21st Century Skills in ELT: Learning and Innovation - the 4C's. I couldn't believe my eyes when I got the letter that I had won the prize! I still can't I guess…
I chose a course that was a new area to me and I did not know too much about (at least not on a specialist teacher's level) – Teaching Difficult Learners. I was not sure how I could benefit from it since I do not work with children with SEN. However, after having second thoughts about it I decided that most probably I could use some of the teachings in my workplace because I do work with a lot of people (some of them ARE difficult) and sometimes it feels I would need some special help.
I have not been disappointed, how could I have? This was my second time with Pilgrims at that time and again I have got so much out of the experience: a tailor-made course for the participants, knowledgeable and caring trainers and a wonderful, caring, co-operative, supportive group. I especially liked that in this course we had the opportunity to learn from 4 trainers!
What I find very special with Pilgrims is their devotion to care for and support the participants there and them always striving to find solutions for their problems which is rarely characteristic elsewhere. They did provide opportunities for what Jim offered in his opening speech "you've been working for others the whole year now it is time for you to relax". Let it be a lonely moment in the corridor or unhappiness due to some bad happenings filtering through the outside world it all got lightened in the next 5-10 minutes by some events or by someone just coming to cheer you up. The atmosphere was all about openness, accepting, understanding and respecting others.
I did feel it was for me and being there did feel a prize. Thank you for your amazing work.
Please check the Special Needs and Inclusive Learning course at Pilgrims website.
Pilgrims News: Hi from Pilgrims Teacher Training Family HQ!
Jim Wright, Principal, Pilgrims, UK

A Course I Won in the Bonnie Tsai Scholarship for 2019
Hajnalka Fruttus, Hungary

The Image Conference