Face To Face With the World: Education That Changes the World
A teacher of English since 1995, having graduated at Warsaw University, Joanna initially started work in a kindergarten. She then moved onto teaching in a Primary school, before settling for her role as a teacher in Secondary schools. She also studied English Philology at the Academy of Humanities and Economics at Łódź, and has been a Matura examiner for the last two years. An IATEFL member since 2003, she recently became the Co-ordinator for the Warsaw Region.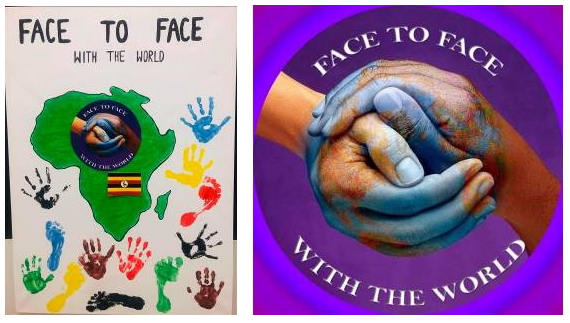 Why have you decided to become a teacher? There will be probably as many answers as the teachers… However, at some point all of us feel that we want to do something good for others. We want to lead our children and students to better future, so we try to not only arm them in knowledge and skills but also pass certain values to them. These are universal: tolerance, honesty, fidelity, good heart, friendship, loyalty, helping the weaker ones…..
6 years ago Ms Anna Hora Lis started an international project addressed to all schools in Poland. The project is called Face to Face with the World. There are three routes of the project, but I would like to talk about the one addressed to schools. It is based on on-line lessons between school in Poland and a school either in Africa, Asia or Near East. There are 24 countries involved in this project. And already 287 schools in Poland joined this programme. All schools and kindergartens in Warsaw take part in it. Thanks to this programme we reach children who are affected by suffering, violence, war, hunger, poverty, sexual abuse, hard work and are basically deprived of happy childhood. By the contact with Polish children they are able to forget for a moment about their problems, they make friends, practice their English or French (the lessons might be either in French or in English). In Poland children who take part in the lessons on-line learn tolerance, start to appreciate what they have, fight egoism and stereotypical perception of the world.

The aims of the programme:
To show how war, poverty or no access to education influence the lives of children all over the world.
To form amongst young people the attitude of social involvement, making international friendships between schools and institutions in Africa, Near East and Asia.
To fight racism and xenophobia, sensitising to problems and life situation of other people, getting to know each other's cultures, traditions, making friends, respecting peace and regard to the other people, learning a foreign language, using internet for education, and creating the desire to help others.
The natural continuation of on-line friendship seems to be practical, financial help. Many schools in Poland involved in the project organise events, festivals and collected money, clothes, toys, books, school supplies, blankets, matrasses whatever was at the moment needed. Then it was sent to the other school in need.
Sometimes, the situation in the country where we have lessons with is very difficult, dangerous and serious. This is particularly in Cameroon, where the conflict between English speaking part and French speaking led to regular genocide. People were driven out of their homes or burnt inside alive, that includes women and children. Schools and houses are destroyed, the situation is far from normal.
The second path of the project is "Become my Mum, become my Dad". The children there are often orphans, living in orphanages, without any perspectives or chances for further education. Therefore such on-line adoption helps to provide financial resources to pay for education for these children. The children have a chance to see and talk to their on-line mothers and fathers, they make a bond, get to know each other. Such experience is invaluable for both sides. Sometimes whole families in Poland take part in it, they also learn and practice speaking a foreign language.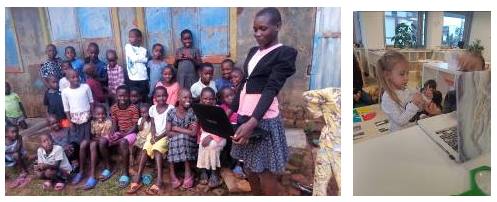 The third option to get involved in the project is for people who are too busy to get involved in other ways, but can help financially. This program is called "Help children to come back to school". Here the founders of the programme look for sponsors for schools and orphanages to support those in need.
This project shows how education can change the world. And the best summary will be a quote of Malala Yousafzai "With guns you can kill terrorists, with education you can kill terrorism."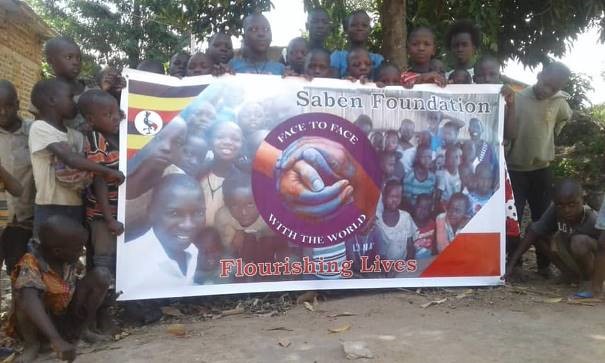 Please check the Leadership Skills for Teachers Creative Methodology for the Classroom at Pilgrims website.
Please check the Creating an Inclusive School Environment course at Pilgrims website.
Please check the Methodology and Language for Primary course at Pilgrims website.
Please check the Methodology and Language for Secondary course at Pilgrims website.
28th International IATEFL Poland Conference: Extracts from the Post-conference E-bulletin
Peter Whiley, Poland

PASE - Polish Association for Standards in Language Education PASE, or the Standards of Language Teaching in Practice


DOS-ELTea


'A Day in the Life of …': An International Competition


IATEFL Poland's National Speaking Contest: Runner-up - Amelia Kędziora, Poland


Spotlight on English Sopot 2020: 1st English Language Competition for Secondary Schools: A 21st Century Competition with Linguistic Mediation at Heart
Hanna Kryszewska, Poland

Face To Face With the World: Education That Changes the World
Joanna Perkowska-Whiley, Poland